Genk and Club Brugge start today in the Champions Qualifiers. Captain Genk saw their lead disappear and started the six match days with as many points as Al Ittihad. Genk's first assignment is Club Brugge at home, and he will welcome Union Antwerp on Wednesday. We asked a well-known fan from each team about their chances.
We asked Pat Crimson, Bart Aerts, Luke Wiens, and Rick Fairhey all 2 questions:

Why is he the hero of your team?
If your team doesn't become champions, who will?
JINK – Pat Crimson (DJ & Music Producer): "Bring the Happiness"

Genk became champions, because we played the best football this season. a point! I have a feeling it will work. We also came out of the regular season as leaders.
We've been playing less well in recent weeks, but I see a lot of players coming back. And so we will be able to start the Champions Qualifiers with a full squad.
Munoz returns. We missed him a lot, thanks to his assists and goals. This is a major player. And with Tolu we have a kind of Onuachu, which gives us different options than Samatta. So we have some extra trump cards in the play-offs.
I suppose we'll win 3 home games and then there's a lot more, hey… starting with Sunday's game against Club Brugge. I warm up before the game, before the three games by the way, and I always bring good luck. (He laughs)
But it's been a little less in recent games, but I always have the feeling Genk have to be '5 for 12' before they start. It should be about the balls and then the full focus.
Sunday Bruges? I always have a good feeling against Club Brugge. They got a boost, but at home we just have to catch up. I expect a very strong Genk.
Genk became champions, because we played the best football this season. And we have a full kernel again.
Who would it be if not Genk? If Bruges loses against us, it is already done in principle. I'm also happy that Bruges are up there instead of Ghent, for the duels against Antwerp.
Because these games are always on the cutting edge. This is tough, because it doesn't work well among those fans either. (He laughs)
I think the union is very strong. When you see how they also resist from a lost position in Kortrijk. You have to do that. Union is still dangerous.
And I hope that Antwerp will sink well after the cup final, but it is not certain yet. Whether they win or lose against KV Mecelen will also play a role. They have to go to Etihad on Wednesday, followed by Genk.
It's hard for Genk to keep a clean sheet, but we score easily. So we have to rely on our own strength and always be careful not to fall into a trap.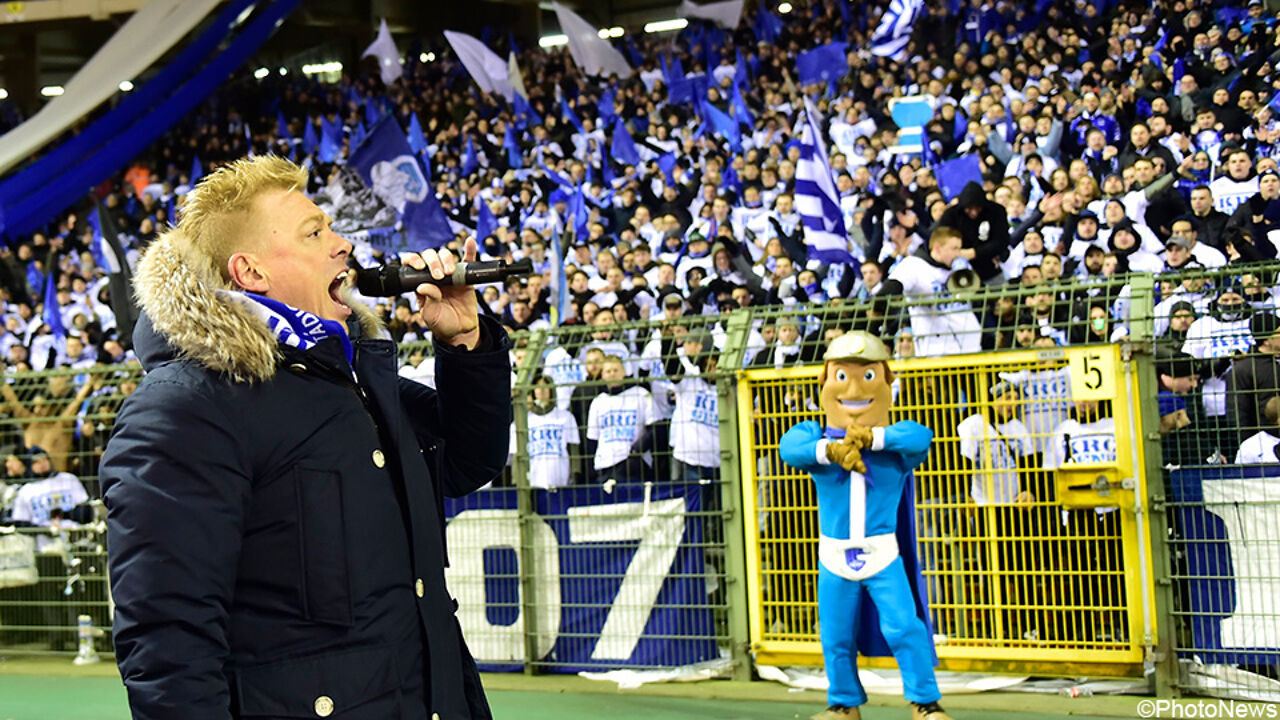 Bat Crimson impresses Genk fans.
Union – Bart Aerts (author of the documentary Allez l'Union! and the book of the same name): "Union now has experience"

I've been thinking for a while, also during the competition, that Al-Ittihad will be the champion this year. I feel they now have the experience they lacked last season.
They allowed themselves to be defeated by Club Brugge in the previous qualifiers and that won't happen now. How wonderful that the team that won titles in the 1930s is now doing it again.
You feel Genk just doesn't have the maturity as a team to be so consistent. I've heard Teddy Teoma say all season, "Wait until the playoffs." It's hard to explain. It's not that they play the reserves, but those playoff games are really in the back of their minds.
Van der Heyden, Kandouss, Morris, Teuma… whoever was already in 1B, bolstered by top acquisitions like Adingra and Boniface, makes the mix even tighter. and experience "How do we do it?" They now have a surplus.
This and the fact that they leave on an equal footing with Genk and don't have to catch up, makes them the team to beat.
Depending on the competition, there are only 3 teams that can claim the title. There were alternative periods in which Antwerp, Genk or Union were the strongest.
Club Brugge will be strange. The cup final for Antwerp could work both ways. Both are a boost and a disappointment. But if it doesn't become Union, I prefer Genk more.
Antwerp – Luke Wiens (screenwriter and actor): "I don't know"

Antwerp had started strong, then was down, but now we're doing well again. Not with turbulent football, but very rational. How will all this play out against other teams? I don't know!
This is the beauty of football. It is not always the richest or most talented team that wins. There is some luck. It is unpredictable.
I think I'll be able to make a better picture of Antwerp after the cup game. The return of Vincent Jansen will be a big factor, because with him we achieve so much more.
In the past two weeks, my forecast has already changed 8 times. And certainly then the unexpected finale on the last day of play. What a transformation poor Club Bruges have made into a team that performs as few have shown this season.
union? Antwerp can win from that and narrowly lost it last year. At the moment I give 4 equal chances!
The top three have a chance of winning the title, but in Club Brugge it will depend on the first match against Genk.
Will the cup give a boost? Nothing beats burnout more than
good luck. Not only in sports, but also in art. If it works, you're living on a cloud and you don't have to sleep anymore.
Inspiration comes naturally. Football is about confidence and flow. It's all "in the head," as you know. There is a kind of clairvoyance. You blindly find fellow players, everyone has confidence, and everyone reacts like a well-oiled machine.
I have a feeling something happened to Club Bruges in that last game that made them more resilient to failure. I think they can fail and fight back, but they are too late.
The top three have a chance of winning the title, but in Club Brugge it will depend on the first match against Genk.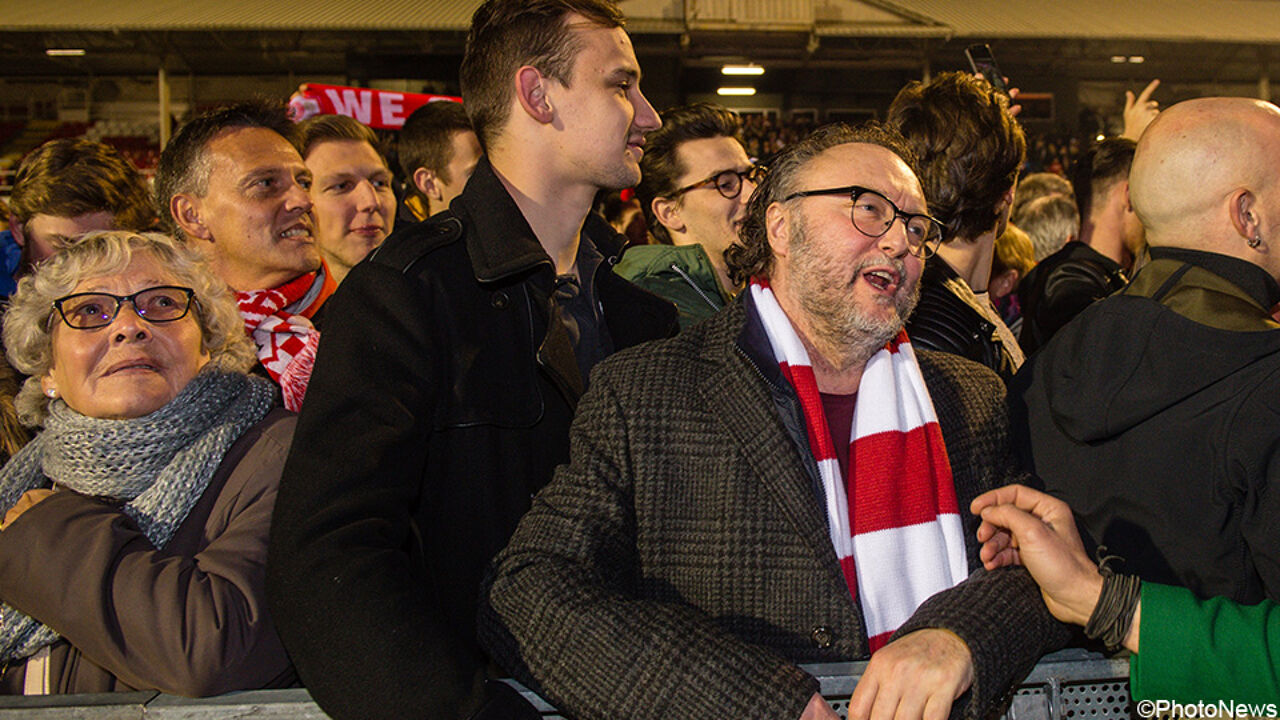 Luke Wins with the pop of color around his neck.
Club Brugge – Rick Verhey (actor): "Never say never"

Tempting to say: they go all the way. But this is professional misconduct. I do not think so. They made up for the season pretty much, however, as they made it to the Champions Playoffs.
This really is the great achievement of Rick De Mille, who once again left his team
I play football. I also know that the players have a lot of respect for him and they will attack him for it.
I saw that in the last game. Some guys are finding really good form again and that's pretty amazing.
But never say no more. The wonderful thing is that Club Brugge are playing the qualifiers for the first time without having to do anything. We have already succeeded.
Many of the club's fans, like me, believe that Al-Ittihad deserves to be champions.
But if we beat Genk on Sunday, of course you never know. That would be awesome. But I don't want to think about it too much just yet, because I'm still recovering from Sunday night. (groaring laughter)
It was a good night and I also talked to the guys. It's stylish and you couldn't go into the final matches feeling better. This is the best case scenario of all: no matter how many points you fall behind, you can start playing recklessly and freely.
But many of the club's fans agree with me that Al-Ittihad deserves to be champions. I think they've been top notch all season. Especially with the course they traveled in Europe.
The matches against Union Berlin and Leverkusen were really tough. Especially when you know they threatened to become a one-hit wonder after last year's season. Karel Geraerts really did it lively without Undav, Nielsen, Vanzeir…so you're punished. You can see it's a collective block and I'm really getting out of it.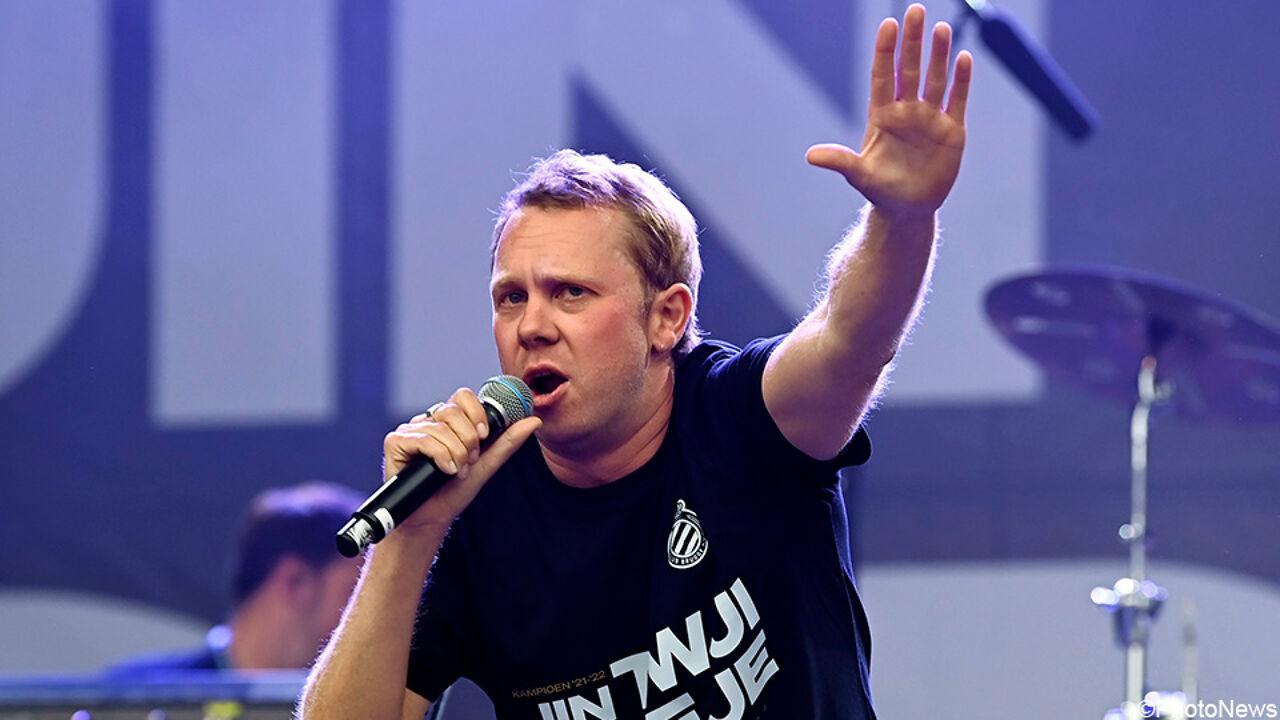 Besides being an actor, Rik Verheye is also an avid supporter of Club Brugge.
Champions Qualifiers
1.
KRC Genk
38 *
2.
union
38 *
3.
Antwerp
36
4.
Club Brugge
30*
* = Points after halving have been rounded
"Subtly charming internet specialist. Avid writer. Friendly alcohol guru. Music ninja. Devoted social media fanatic."