The cycling heart of Carl and José got a little tougher today thanks to the battle that finally broke out in the Giro. What did they learn from the scene between the candidates? And how do they estimate the top ten for Ilan van Wilder and Lorenz De Plus?
Carl: "Jose, final! Finalmente spettacolo!"
Jose breathes a sigh of relief: "Whoo! It warmed me up. Finally, anyway!"
Carl: "There is a lot to say about the stage. At a certain stage, Jumbo-Visma takes over the chase. On the one hand, they think about stage victory and on the other hand, to put pressure on the competition. But they are really running on the counter.
Jose: "Jumbo-Visma runs an unexpected counter. They dominated the game all day."
"In the final they consumed their knights one by one. We saw very strong Rohan Dennis and Sepp Koss, who was the only server who could rival the favourites."
"But Roglic in the end had to watch out for Almeida's attack. He entered 6km from the finish with a very steep 3km. That was bold from Almeida, who really let his team lead."
Carl: "When Dennis was gone, Almeida was still there with 3 of his team mates at the helm of the favourite. They drove the car at the time."
Jose: "We've seen good vineyards in the UAE. We can expect these guys from Joao Almeida in the coming days."
"They are 3 contenders for the overall win. Almeida has risen sharply."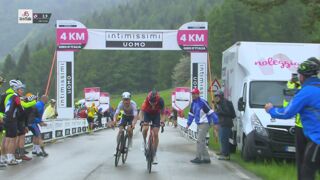 Roglic could kiss his hands that Kos was still there.

Carl: "Can Primoz kiss Roglic's hands that Kos was still there?"
José: "He was indeed allowed to kiss his hands. If Roglic had been there alone with Dunbar in his wheel, the spring would have broken more."
"By the way, Thomas would have been better off driving to the line. Maybe to win or not to win was a bit of an afterthought. But maybe he thinks Almeida will become his biggest rival."
If Roglic had been sitting there alone with Dunbar on his wheel, the spring would have broken even more.
Carl: "We said this morning that it is possible for one of the favorites to make their mark today and take over the Giro. It hasn't happened, because the damage is limited."
Jose: "That's right. We saw Thomas very good and attentive, he had acceleration in his legs. He was partially reborn."
Carl: "Thomas will be 37 the day after tomorrow. He can become the second oldest Grand Tour winner. Only Chris Horner (41) was older when he won the Vuelta."
Jose: "37 years old to win a Grand Tour. But Thomas floats with a condition we haven't seen from him in recent years. I had a feeling sometimes that Thomas finished the race, but that's clearly not the case."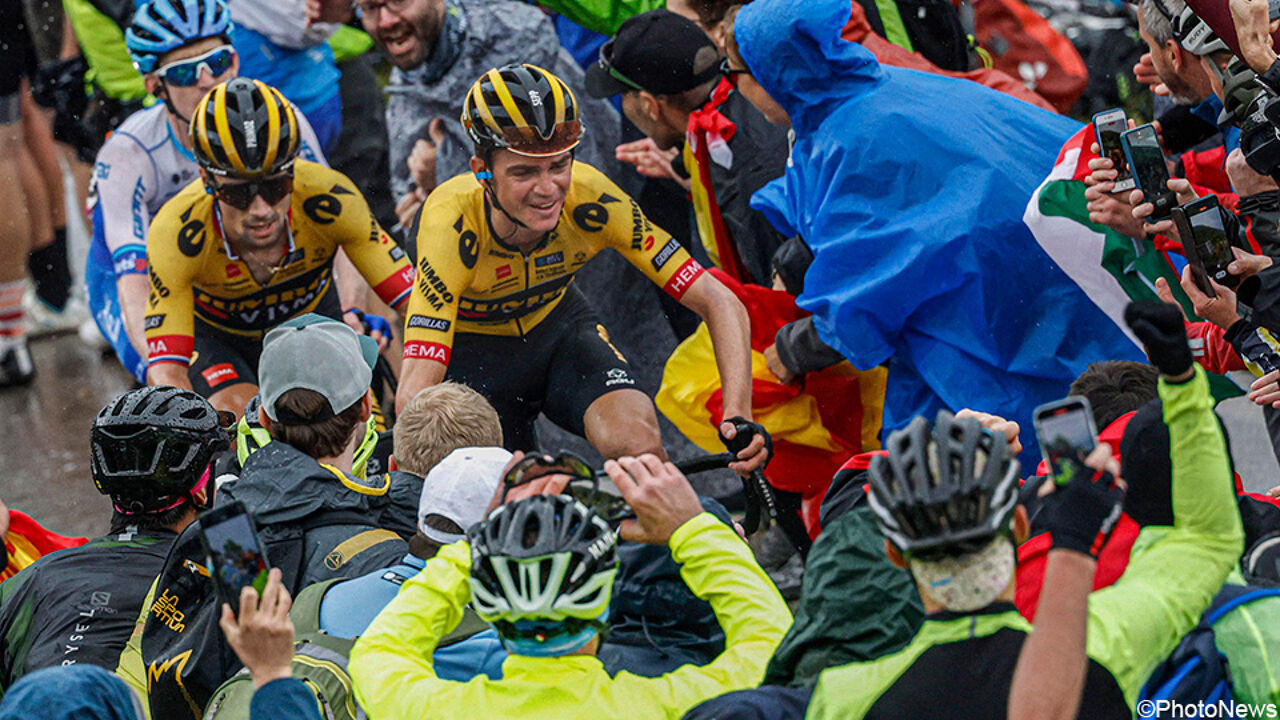 Thanks to Kuss, Roglic limited damage to 25 seconds.
"The Plus is almost a fairy tale, it's a pretty cool test for Van Wilder"

Carl: "We have two Belgians in the top 10 of a mountain stage with more than 5,000 altimeters. Elan van Wilder is sixth, and Lawrence D-Plus is 9."
José: "El Chapo! Van Wilder planned his course very well: he got to 10km from the finish and then systematically overtook the riders. That promises the next few days."
Carl: "I know it's all going to happen after that. But Remko Evenpoel would have had a great assistant in Van Wilder."
Jose: "Evenpoel has another great guy in Van Wilder. He really proved it."
"For Van Wilder, it's now a great test for himself to see where he can end up."
Carl: "How is Remco going to look at this turn? A good healthy Remco Evenepoel could have won this Giro with his fingers in his nose. Although I might be exaggerating."
José: "I don't dare go that far. But if you put Almeida well against a good Evenenpoel on the basis of past years. With the addition of Van Wilder is good, I have to agree with you. But those fingers in me leave the nose."
Karl: "Laurens De Plus is 10th in the standings and totally back. He can still be vital for Geraint Thomas."
José: "I think the story of De Plus is almost a fairy tale. Before the Giro he wasn't sure where he was. It's good for De Plus to be back. This will give him extra money and prestige to start a new game to negotiate a contract."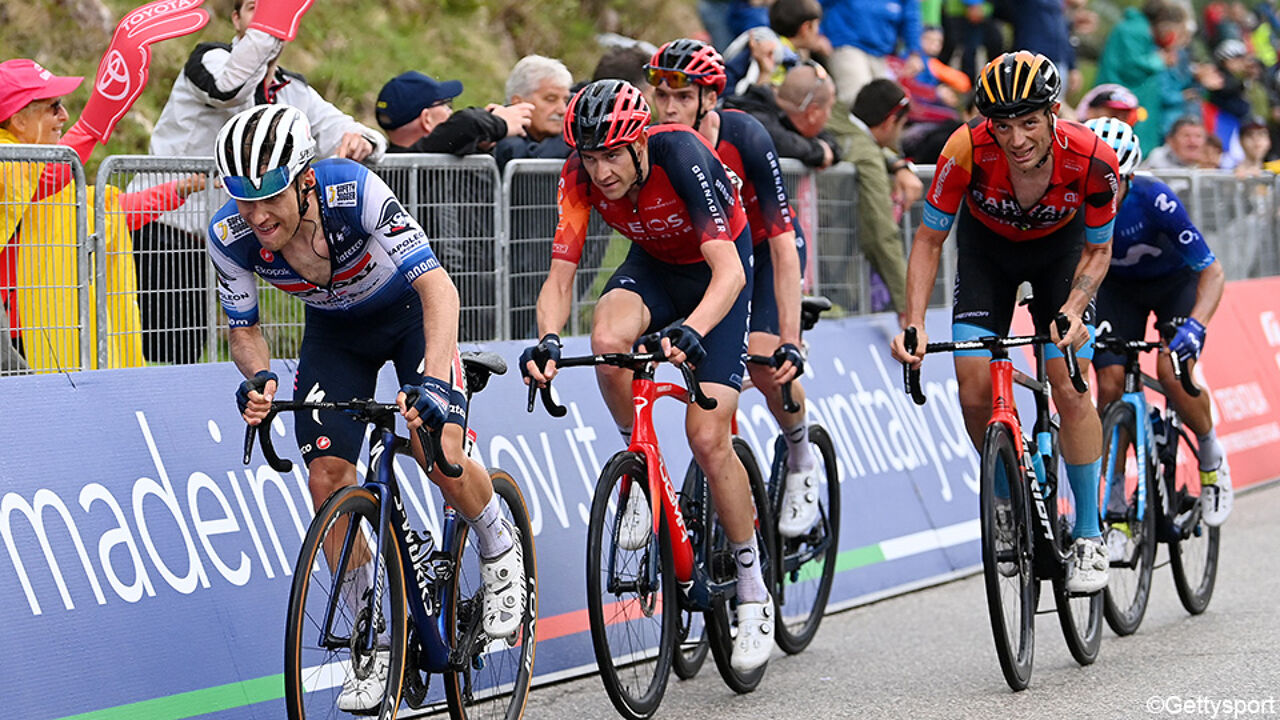 Van Wilder (sixth) and D-Plus (ninth) finished on top of the stage.
Jose: "I hope it's Cavendish tomorrow"

Carl: "Tomorrow is a stage where perseverance runners are rewarded?"
Jose: "Absolutely. I think she will be a sprinter tomorrow for sure. All teams that still have some sprinting skills will want to run. I hope Cavendish will be a tribute to his career."
Karl: "Was today the last chance for the refugees? Because the day after tomorrow and Friday there's always a difficult mountain stage. Saturday there's the climbing time trial and Sunday Rome."
Jose: "There will be a trip tomorrow of about 3 or 4 guys. A very manageable trip."
"By the way, there's only 300 vertical meters tomorrow. The stage in Italy couldn't be flatter."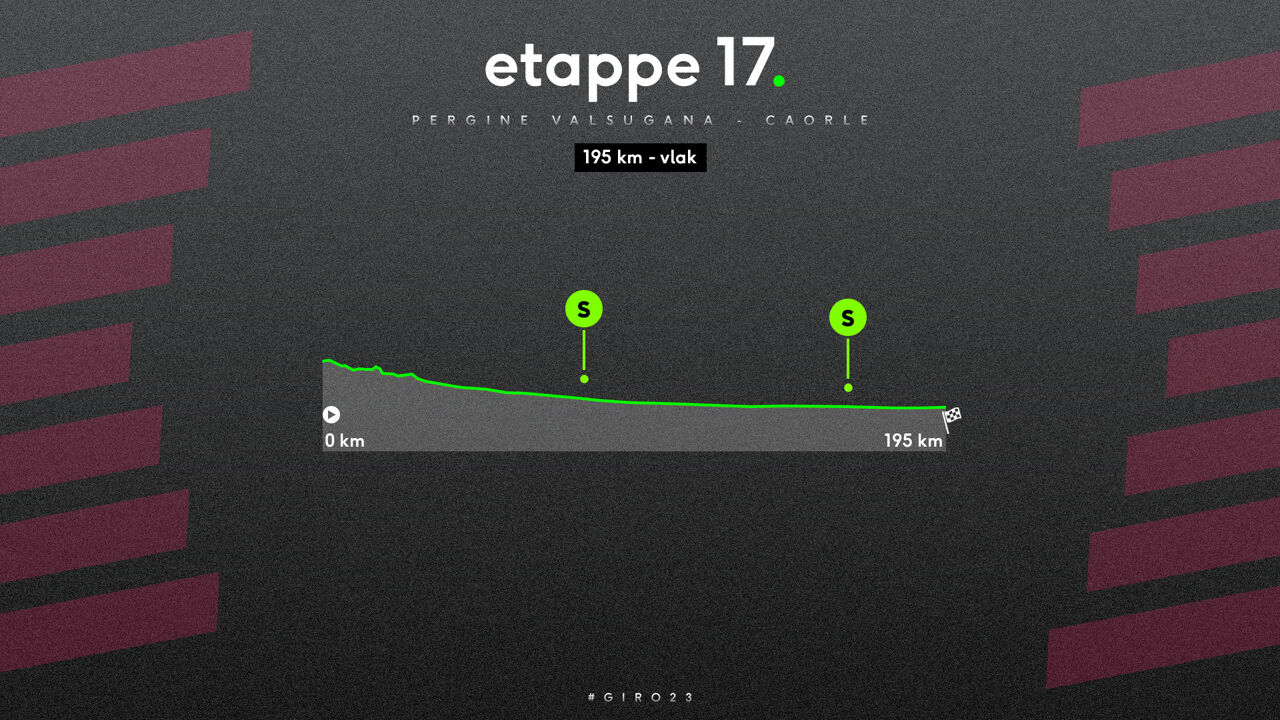 The next stage passes almost continuously in a downtrend.
"Subtly charming internet specialist. Avid writer. Friendly alcohol guru. Music ninja. Devoted social media fanatic."