Herentals, Monaco or Spain. After a titanic duel in Harelbeke, Wout van Aert, Mathieu van der Poel and Tadej Pogacar all went their own ways. On sneukeltocht to the last few descents of the Tour of Flanders. Where and how do your top three high-block favorites prepare? We went to search.
Van der Pol: With a Spanish accent

Mathieu van der Poel left immediately for Spain on Saturday – after finishing second in the E3 Saxo Classic.
It stays there as it does in Denia's mid-season. This time around – unlike mid-season or around the Cyclo-cross World Cup – he doesn't use the famous altitude chambers out there.
"In the beginning, we left open his participation in Gent-Wevelgem and the Douars-Pap-Flanders, but when we saw bad weather, we canceled those races," explains Christoph Roudhoft, sports director.
"In Spain he avoids harsh weather conditions and can train and recover in better conditions. So we made efforts to get him there."
We don't specifically care for Kwaremont, these efforts automatically form part of his training
Van der Poel is currently training without his teammates. Oscar Respec He lives in that region, but the Dutchman doesn't immediately take off with his compatriot – who completes a specific individual programme.
"On Sunday he took a longer ride, and in the coming days he will mainly emphasize some short courses."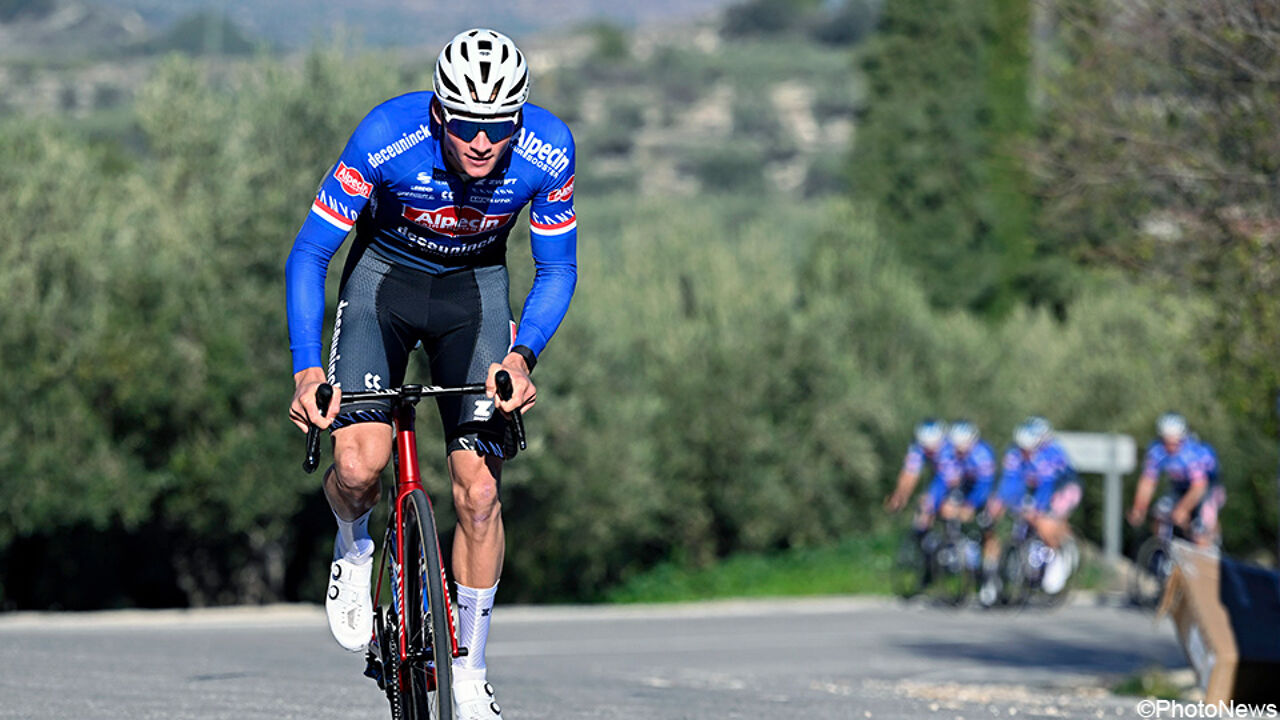 Van der Poel has already gone on a training spell at Denia this summer.
Accidentally "accents" of 4 minutes 27 seconds? The time it took Pogacar to set Oude Kwaremont on fire at E3.
We are not specifically involved with Quaremont in itselfbut the efforts of that duration are automatically woven into his training schedule."
One hope sharp tone Van der Poel will return to Belgium on Thursday evening. On Saturday afternoon he joins the rest of the team at the hotel.
"Because we're not doing exploration this year," Roodhooft explains. "The final has been the same for years and we wanted to give the foreign riders more time with their families."
Van Aert: In the Flemish Fields

East west house is the best.
Wout van Aert – unlike his main rivals – has chosen to stay in Belgium this week. With an extra race on the counter (Gent-Wevelgem) he wants to make a difference.
This choice worked well for the time being: his spirits would not drop at all from a demonstration at Gent-Wevelgem.
The day after E3 and also after Ghent Wevelgem, our compatriot also enjoyed two satisfying coffee trips. The recovery training sessions lasted 2 and 1 hour, respectively. (see below)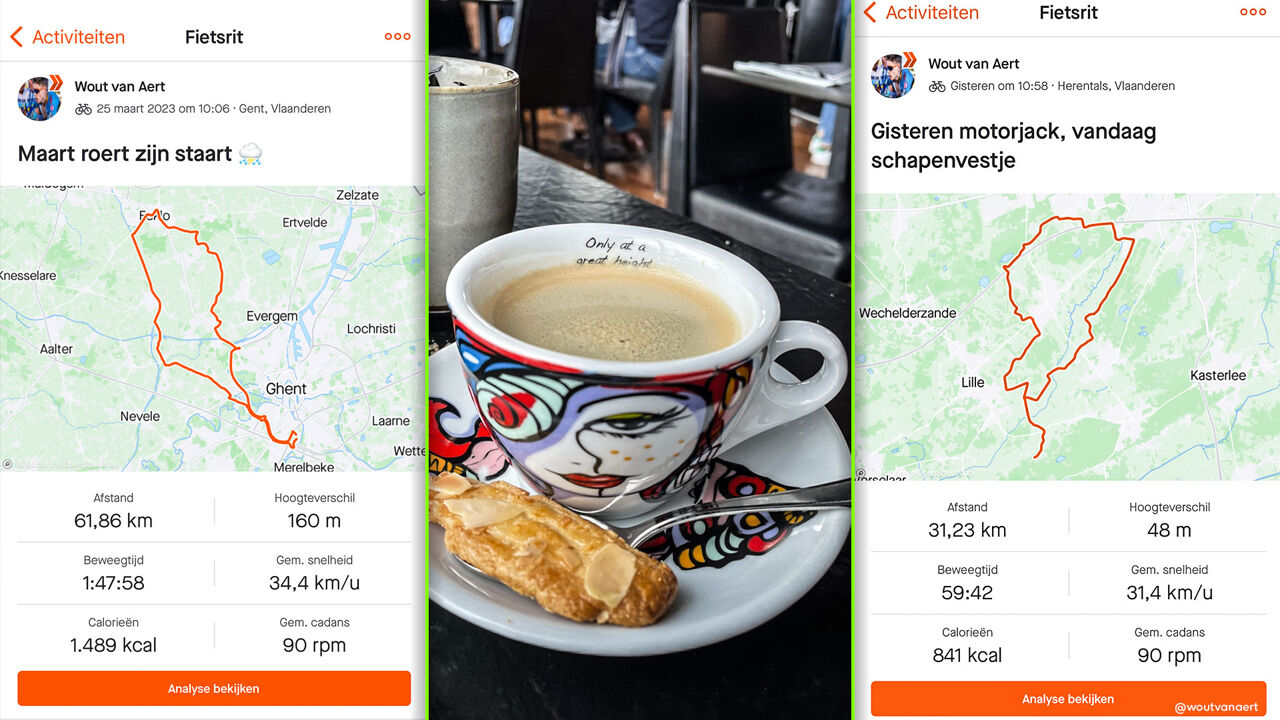 Family man Van Aert also chose this strategy to be closer to his family and friends in the run-up to one of the most important – and perhaps the most important – days of his racing season.
Yesterday, for example, he went to train nearly 140 kilometers with teammates Daan Soete and Jan Bakelants. The trio had been on the road for about four hours.
from Thursday family time on. The Jumbo-Visma captain will then scout the Flanders' Most Beautiful final with his yellow ranger.
The following days are all about freshness before starting.
Pogacar: Straight across from Monaco

Pogacar – just like Van der Poel – also chose to visit foreign places after dueling giants at Harelbeke.
The UAE leader previously canceled his participation in Dwars Door Vlaanderen, thus opting to toughen up his course at E3.
Handy bonus: the Slovenian was thus able to catch a plane back to his home base in Monaco on Saturday.
"To also train in warmer weather and prepare for the Tour of Flanders," said Luke Maguire, press officer. "He'd finish a few longer sessions in the sun at home."
Pogacar moved to Spain to complete longer sessions in warmer weather
Pogacar will be in Monegasque until Thursday afternoon mountains Keep training. "It would normally land in Belgium late Thursday evening," says the team.
The UAE captain only made his debut in Flanders last year and so doesn't yet have the luxury to fall back on his ready-course knowledge.
The team management has already announced that he and his team will complete a final poll in the Flemish Ardennes on Friday.
"Subtly charming internet specialist. Avid writer. Friendly alcohol guru. Music ninja. Devoted social media fanatic."