Just 6 points behind Max Verstappen, Sergio Perez has emerged as the biggest challenger in the Formula 1 World Championship. Will the Mexican Red Bull driver defeat the reigning champions on Sunday night? Unthinkable on a street circuit, one of his specialties.
Sergio Perez is a key player in Formula 1. The 33-year-old Mexican is driving his 13th season in the premier motorsport class.
In more than 200 races, Perez has won six. He has booked 5 out of 6 wins on the street circuit.
Two years ago, he overtook his teammate Max Verstappen in Azerbaijan. Last year, he went from third to winning in Monaco (after a crash in qualifying) and the Mexican also won under artificial lights in Singapore.
Perez loves street tracks, where mistakes are severely punished. Don't scare him. The Red Bull driver dares to look for walls.
And feel comfortable at the throttle. As a result, his tires wear out less quickly (on slippery streets).
Perez excelled this year in Saudi Arabia and Azerbaijan. Although he had a little luck with the safety car placement last weekend. This is what his team boss told Verstappen.
Anyway, there is another street circuit on the program this Sunday: in and around Hard Rock Stadium in Miami in the US.
With street fighter Perez again as boss?
Sergio Perez's 6 Formula 1 victories
year
race
car
street circuit
2020
the two seas
racing point
❌
2021
Azerbaijan
Red Bull
✅
2022
Monaco
Red Bull
✅
2022
Singapore
Red Bull
✅
2023
Kingdom of Saudi Arabia
Red Bull
✅
2023
Azerbaijan
Red Bull
✅
"It's not easy being Max's teammate"

With his victories, Sergio Perez has boosted confidence. In the World Cup standings, he has 6 points more than two-time world champion and team-mate Max Verstappen.
The 33-year-old Mexican is now filling in the highest quality. "There is a lot of respect between us, but I want to win the championship like Max," Perez said in Azerbaijan last weekend.
Perez is driving in his third season with Red Bull. "I understand the car better and better. I feel more and more like a Red Bull driver. Especially now that I've mastered the team's tire management."
And the competition with Verstappen? "It's not easy being his teammate," Perez admits. "He performs and wins all the time. Then sometimes it's staying as a teammate."
Excellent survival for Perez this year. "I believe in myself and I am mentally strong. This has always been one of my greatest qualities."
I believe in myself and am mentally strong. This has always been one of my greatest qualities.
Verstappen in the top drawer at Red Bull

"It's not impossible for the second driver to become world champion," F1 reporter Gert Vermerich said this week. In the D-Tribune podcast.
"Nico Rosberg proved it in 2016 against Lewis Hamilton at Mercedes."
"For me, he didn't just win last weekend because of this safety car stage. Perez didn't get a chance to prove himself on the track. He was really under Verstappen's rear wing. And I think he could have caught Verstappen."
"It will be difficult for Perez during the whole season," Vermesh knows. "Verstappen doesn't give out gifts. He definitely wants to beat his team-mate."
"A lot depends on Red Bull boss Horner. I think they can compete, but if it really matters I think Verstappen is at the top of the stairs."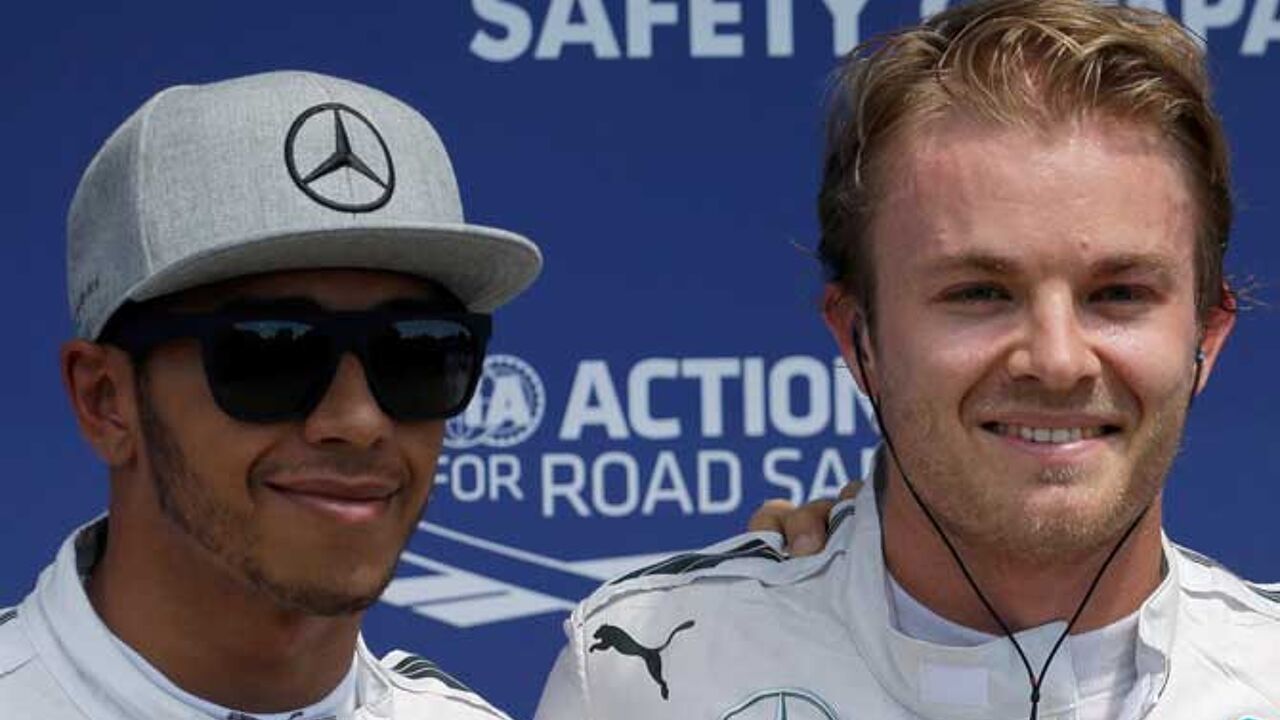 Mercedes leader Lewis Hamilton had to acknowledge his boss in Nico Rosberg in 2016.
Ex-F1 champion: "If Perez is also in Miami, he has a chance to win the title"

Former world champion Jenson Button believes in Sergio Perez. The two drove together at McLaren-Mercedes in the 2013 season.
"I really like Sergio," says the Briton. "A win in Miami will give him wings for the rest of the season."
Button knows Perez could use that boost. "Max has to be the strongest teammate in Formula 1," he thinks is No. 1 in the 2009 season.
"It will be important to perform more regularly. Perez has had his ups and downs in recent seasons. Unlike Max, he's there every weekend."
"If Perez is also there in Miami, he has a chance to win the world title."
"I never thought I'd say that," Button said.
Neutral Formula 1 fans will surely hope Button is right. Otherwise, the season threatens to turn into a long procession for Verstappen.
Especially with Red Bull who started the year in a superior way.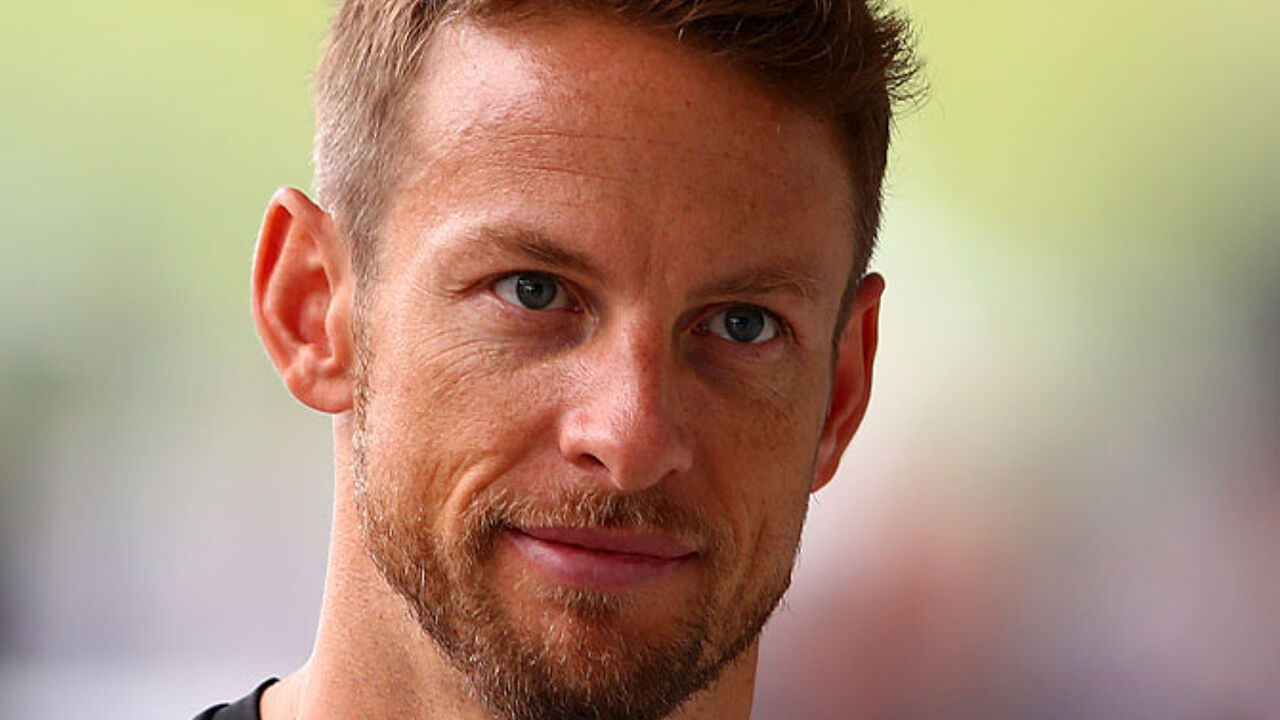 Former teammate Jenson Button: "I really like Sergio."
Verstappen still zen: "You haven't driven full circles yet"

And Max Verstappen? It's nothing but planning to succumb to pressure from Sergio Perez. Or what do you think?
"So far this year we haven't raced on the full circuit," he says.
"It's a long season and circuits with lots of corners and fast rackets suit me better. They're all still coming."
"I've been in this situation before, so I know it's a matter of consistency," said Verstappen.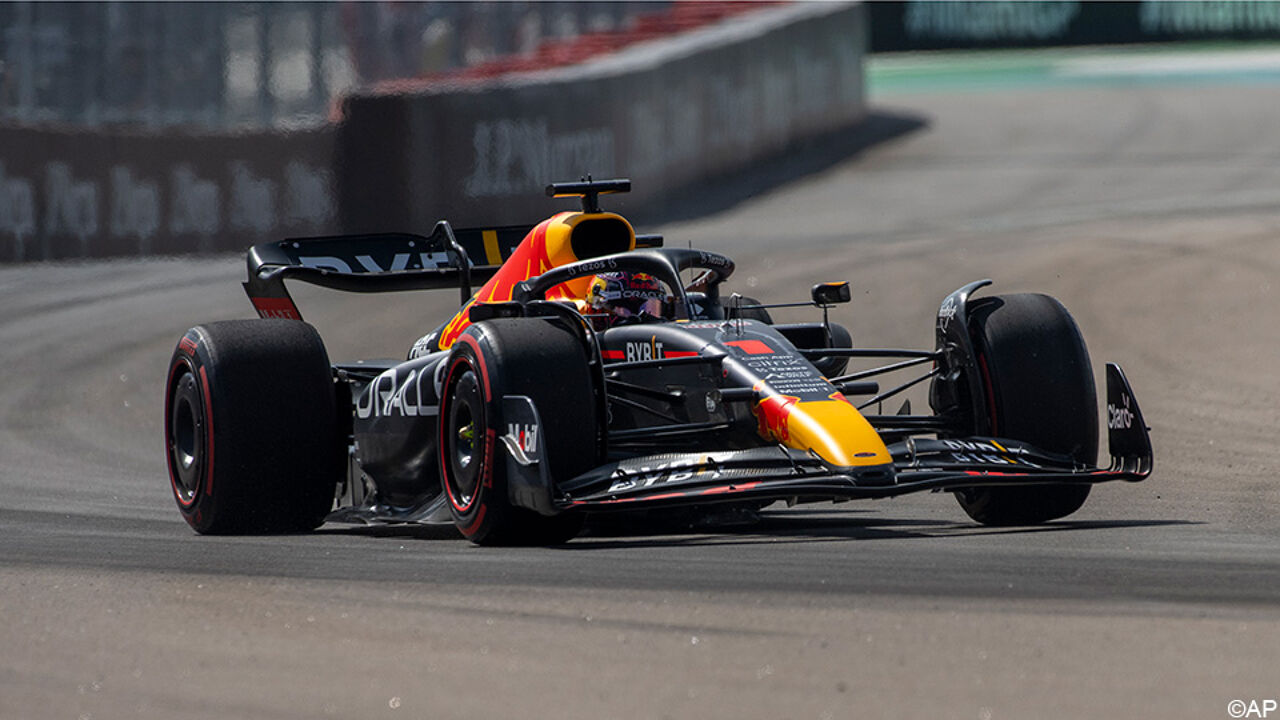 Last year, Max Verstappen won in Miami.
This year's F1 calendar consists of three street races. If Perez is to fulfill his title ambitions, he will have to beat his teammate on a traditional track, something the Mexican has never managed to achieve.
But first, the circus races through the streets of Miami. Last year… Max Verstappen won. Sergio Pérez turned fourth.
"Subtly charming internet specialist. Avid writer. Friendly alcohol guru. Music ninja. Devoted social media fanatic."