John Patrick Terleth used to enjoy the dwarf his father had bought him from Andre Hazys. Soon his kids hope to be able to hit the road with her.
Unfortunately, that was not possible this time Video Record. However, we want to take you through John's own story.
MG Midget by André Hazes
My father was the director of a large construction company and president of the Amsterdam Contractors Association. So he was a well-known person in the Amsterdam construction world. At that time, much of the staffing was still arranged by subcontractors, in fact rogue staffing agencies. The Contractors Association also included people who pretty much did their job in the normal way, but went above and beyond at times.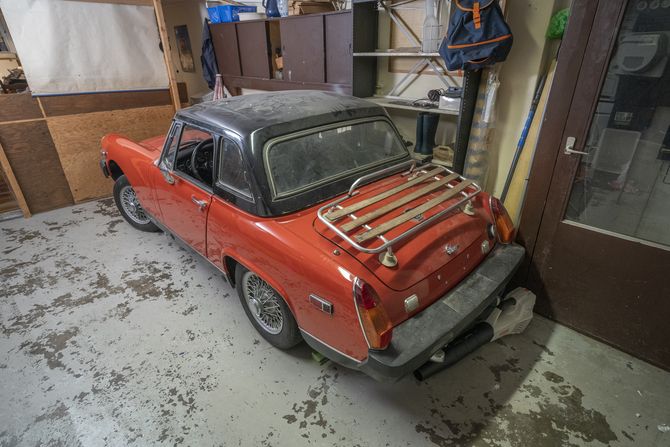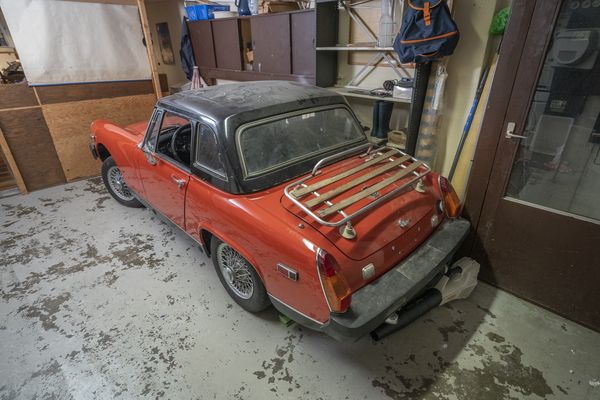 It was from that angle that the message came in the early 1980s that Andre Hazys was planning to become a subcontractor. He already had many hits to his name and thought that because of his fame people wanted to do business with him. However, there were people around him who knew better. He came from the street, but he wasn't a solid boy, and he wasn't a criminal.
Uncle Kor
He had to keep making his money on stage. But who was going to tell him? This became my father, Uncle Cor as he was known in the construction world. My father went to see the preparations for the great annual concert at the Café Bastille. Hazes gave the closing performance there. My dad was introduced to him and damn it, he managed to talk Hazes' subcontractor plan out of his head.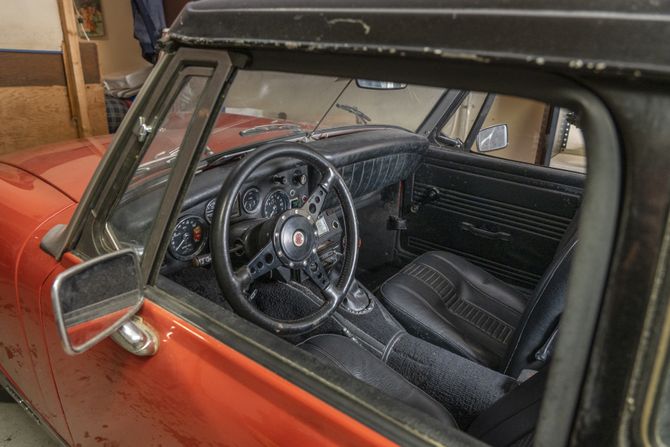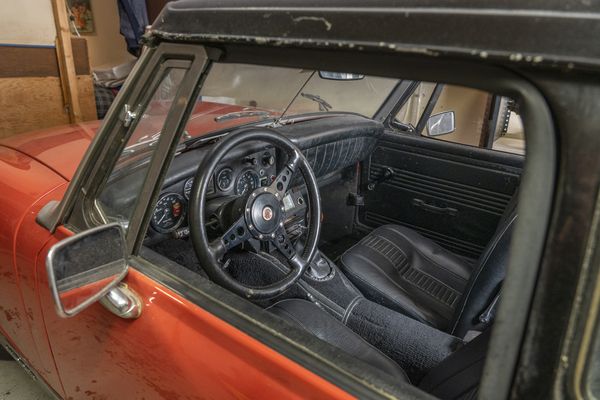 He was even invited to the singer's home once. There has been this MG's Barn outside for quite some time. My dad looked through the layer of green deposits that had formed on the car, thought it was a nice thing and asked if anything could be done with it. And before he knew it, he was possessing the Orange Dwarf.
According to my dad, Andre Hazys called after him: "Uncle Cor, watch out, because that's going to be an Oldsmobile anyway!"
MG Midget came from England
Tom Mulder, a popular radio dee at the time, had owned it before and had bought it from a businessman in Hilversum who was involved in music. This guy brought the same MG over from England; At that time, this species was no longer imported into the Netherlands. It's a 1976 car that was registered in 1977 and then looked newer. It also had large yellow scoreboards which were modern at the time. At the time, not everyone was walking around with a camera and I don't know of any photos from that period. If there are people out there with stories or even pictures from that time, I'd love to recommend mine!
I've been cleaning cars for people in the neighborhood for a long time and then I took the dwarf in my hands. More wasn't really necessary, everything was fine. My mother started driving it at first, but it soon stopped; During one of the first rides she was called in a bad way. It must have been a "show off in your sports car" thing, but she definitely didn't feel comfortable trolling anymore.
I also secretly drove during that time, laps around the neighborhood. When I got my driver's license, I started driving an André Hazes dwarf more often. Not as an everyday car, but on a regular basis during tours and even rallies. It goes well, it has a 1500 briskly and it rides like a Mini; You really have that go-kart feel. It's a very small car, but when you sit in it, you sink deep into it and the space is really enough. I had so much fun with her; It's a fun little car when you're young.
André Hazes vintage car, not special enough for everyone
I once led a rally that I wouldn't normally participate in, in a very elegant way. But my friend was an organizer and invited me with me. You had to specify in advance the details of the car involved and you indicated that this car belonged to André Hazes. Then one of the sponsors threatened to quit. A dwarf belongs to a folk singer, that can't be done between Ferraris, Aston Martins and Facel Vegas. In the end it all worked out.
When I was changing a tire next to a Ferrari, the owner of that car told me to melt if he saw a dwarf. It was the first car he and his wife owned! This is the feeling this car evokes in many people.
André Hazes' MG Midget didn't run much
When I became a father, the car disappeared from the garage under my parents' house. There were less than 33,000 miles on the clock at the time. It has been standing there for over 25 years. Over the years, my mother has asked many times if the car can't be removed, so it takes a prominent place in the bathroom… When it comes out, a wall has to be removed, which has been built up ever since.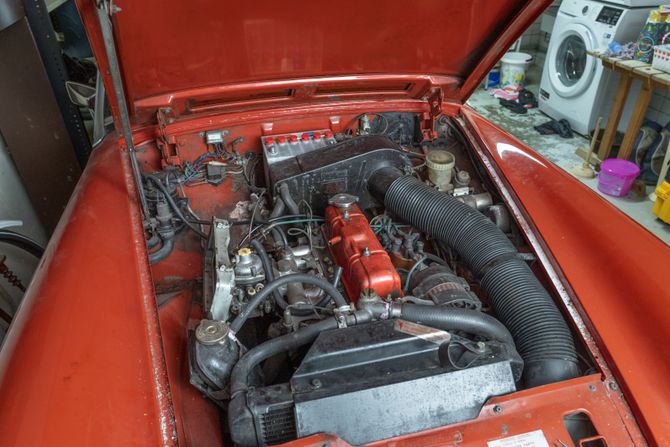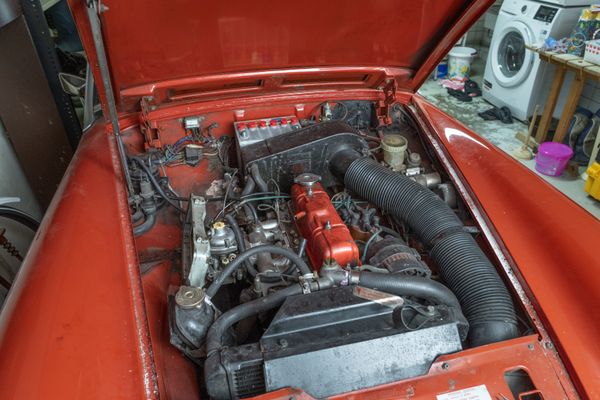 All the grandchildren played in André Hazes' car when they visited grandparents. They would drop right in and experience full adventures behind the troll's wheel, while he stood there on his blocks. But now they are older, preoccupied with their driver's license and really want to be on the road. So the dwarf will come out again next summer. It's going to be a few days of work, but it's getting started!
Your garage: Škoda 120L and the rest of the Jeroen range (eastern bloc)
Did you see an error? Email us. We are grateful.
"Total coffee specialist. Hardcore reader. Incurable music scholar. Web guru. Freelance troublemaker. Problem solver. Travel trailblazer."