With 4 medals, Belgium made a huge impression at the Cycling World Championships last week. Fellow national coach Kenny de Kittel told De Tribune that the Belgian team has literally switched gear. De Ketely warns of the danger of you blowing your legs.
"What gears are we driving? I'd rather not share that, because the competition is listening," Kenny De Keitel said with a chuckle at De Tribune.
The higher resistance did no harm to the Belgian cyclists in the last World Cup.
"In pursuit of the team, he led the Belgian team in the 4'02 World Cup last year." Then the Belgians drove an acceleration of 62 teeth in the front and 15 teeth in the backDe Ketely says.
"With roughly the same team, I've led the Belgian group for close to 10 seconds this year and it's been an acceleration 63 front teeth and 14 teeth At the back ".
De Ketele admits that Belgium lags far behind in terms of acceleration. "We were always training for a small resistance, while the opposition's resistance got bigger and bigger."
"The cultural change among the Belgians is partly due to (national coach) Tim Carswell. He has worked a lot with the New Zealanders with great resistance in recent years. We were shocked when he mentioned the numbers."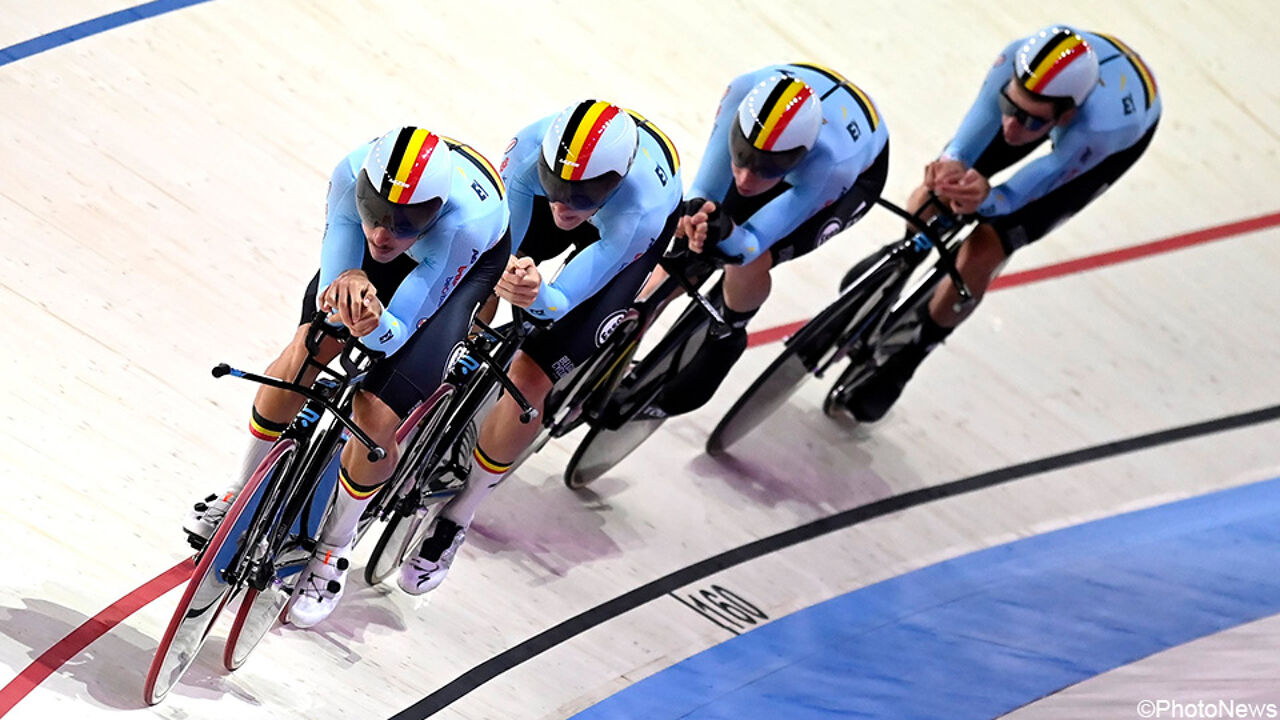 The Belgians drove a whirlwind on the World Cup track in Saint-Quentin and Evelyn.
"We wanted to escalate it a bit."

In any case, the greater resistance paid off for the Belgians. Although there are also risks.
"World champions Shari (Bossuet) and Lotte (Kobicki) captured a resistance on Saturday they had never experienced in a team race," says de Ketele.
"We wanted to up the speed because we knew Shari and Lott would be in the wheels for a long time. Then you could choose a higher gear, because you can keep your heart rate lower by riding the wheels."
"If Shari and Lotte attack and drive alone in front of the group, there is a danger that they will blow their legs on that great resistance."
"In the end it turned out that we made the right choice."
Listen here to the full episode with Kenny De Ketele

"Subtly charming internet specialist. Avid writer. Friendly alcohol guru. Music ninja. Devoted social media fanatic."