Blanca Cata Fas won the Kermiscross at Ardooie. Hungarian Shirin van Anrooij left shortly after halfway. Top British talent Zoe Baxted finished fifth, and San Cant finished seventh in her first cross of the season.
Blanca Fez dominates, Baxted clash with the pros

The sun came just in time in the Ardooie. The rain in the last few hours made the track muddy, but it wasn't dredging.
All eyes were on British super talent Zoe Baxtedt, but as younger (Zoe became the world champion on the road and on the field this yearIt's still hard to compete against the pros.
Blanca Fez and Sherine Van Anroy attacked rather quickly. Bäckstedt couldn't keep up with that speed but he tried to hold on bravely. However, she eventually returned to fifth place.
Hungarian Blanka Vas did not feel like riding to the end with Van Anrooij and decided to go out on his own. Victory was in.
Shereen van Enroy came in second, Van Alvin was third, Norbert Ribrol, the first Belgian, came fourth, and Saint-Kant was seventh.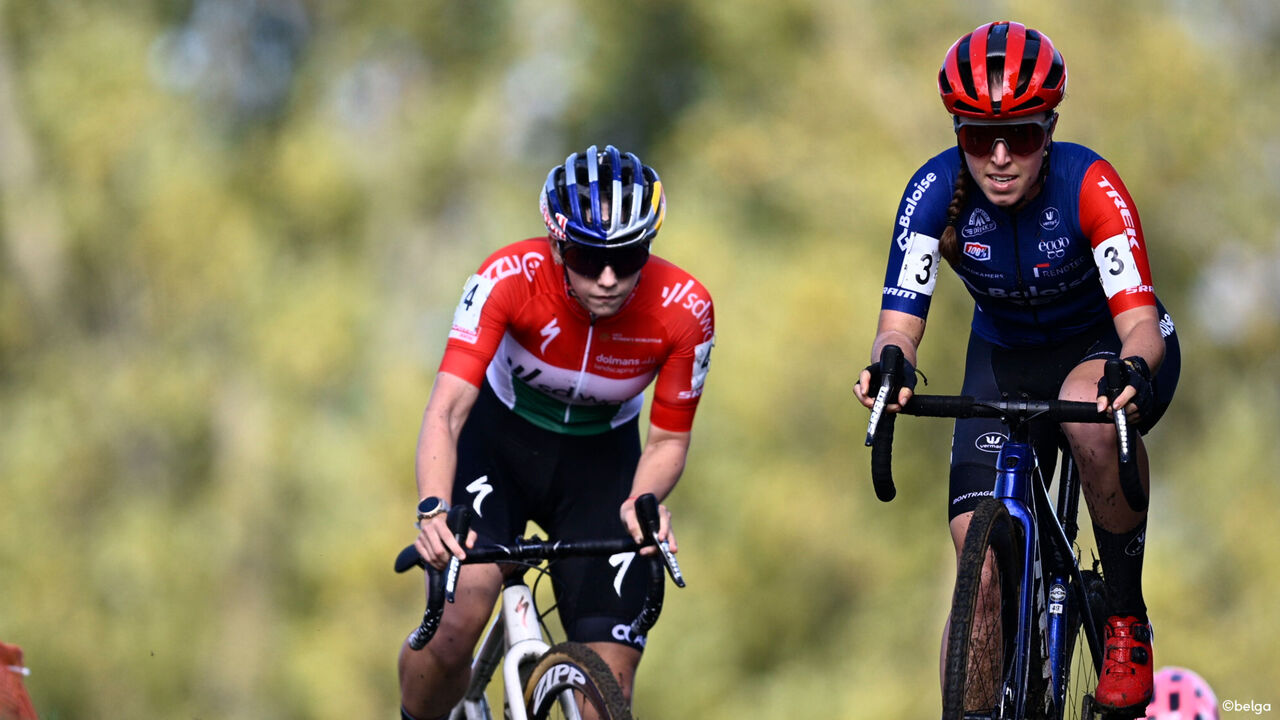 Blanca Fez (1st place): "Fortunately there is only one uphill area"

Blanca Fez then began her speech: "It may have seemed as if this victory was too easy, but the truth is different."
"I had to fight really hard for this and get it through. At the start of the race I tried to attack a few times, but they wouldn't let me go. Until I got on the pedals for the third time, before we hit the asphalt towards the finish zone and then Van Enroge made a mistake, which suddenly made me a nice gaping hole. about the rest.
The Kermiscross track in Ardooie was very muddy in places due to heavy rain this morning. "Fortunately, there was only one uphill area," Fass said. "The rest of the course can be described as slippery, but above all technical. That's in my best interest."
Shereen Van Anweruj (Second): "Overall, a good feeling on the first pass. I still have to get used to the break, I haven't done a lot of cross-training yet. Hopefully next weekend in Tabor will be better technically."
Blanca left Fez alone

lively! Women started

Women's starting list: Vas, Bäckstedt, Cant, Riberolle, Van Loy, Van Anrooij.

Luke Lambert sees it's raining and humid in Ardooie
"Subtly charming internet specialist. Avid writer. Friendly alcohol guru. Music ninja. Devoted social media fanatic."