The latest explosions date back to last night: A fire broke out at an oil refinery near the city of Krasnodar in southern Russia after the site in the town of Elsky was hit by a drone, according to Russia's state news agency TASS. At least one storage tank caught fire, which was extinguished after two hours. An explosion also occurred at an oil refinery in Novoskhachinsk, in the neighboring Rostov region.
Krasnodar and Rostov are not far from the border with Ukraine, on the other side of the Sea of ​​Azov. Much of the oil industry is located in the region. The night before, a drone had crashed in the town of Volna, on the Kerch Strait near the Crimean Bridge, and the explosion started a huge fire in an oil storage tank.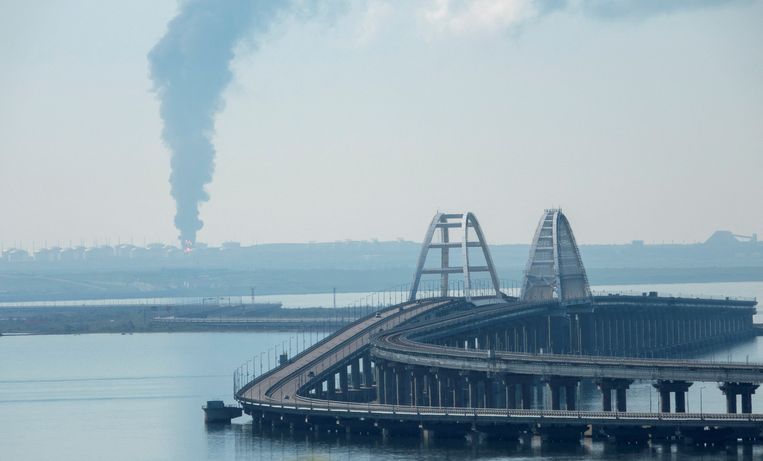 The most spectacular attack occurred over the weekend, when fuel tanks caught fire in the port city of Sevastopol, in Russia-annexed Ukraine's Crimea. This fire could have been the result of drone strikes. A cloud of smoke can be seen in the area.
According to Ukrainian military intelligence, at least ten oil tanks were destroyed in an area of ​​about 1,000 square metres. "Its total volume is about 40,000 tons," said spokesman Andrei Yusov. Kiev officially denied responsibility for the attack, but Russia-appointed Sevastopol governor Mikhail Razvogayev said a Ukrainian drone strike was the cause of the explosion.
Yusuf stressed that such explosions would continue and advised people in Crimea to stay away from military facilities. According to him, the depot in question was used by the Russian Black Sea Fleet, which is stationed on the peninsula.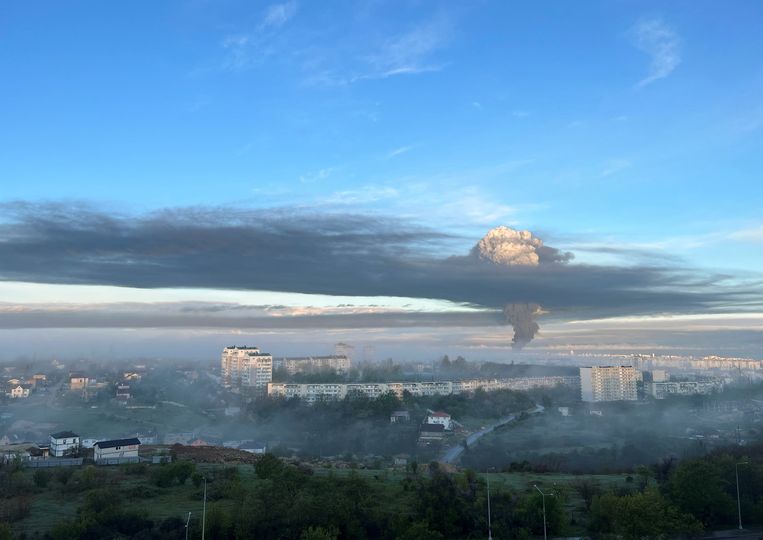 In addition to the oil depots, there were two incidents this week in which Russian freight trains were derailed after an explosion. Twice it happened in the Bryansk region, north of the border with Ukraine. And Russian Railways spoke of "illegal interference in the operation of railway traffic."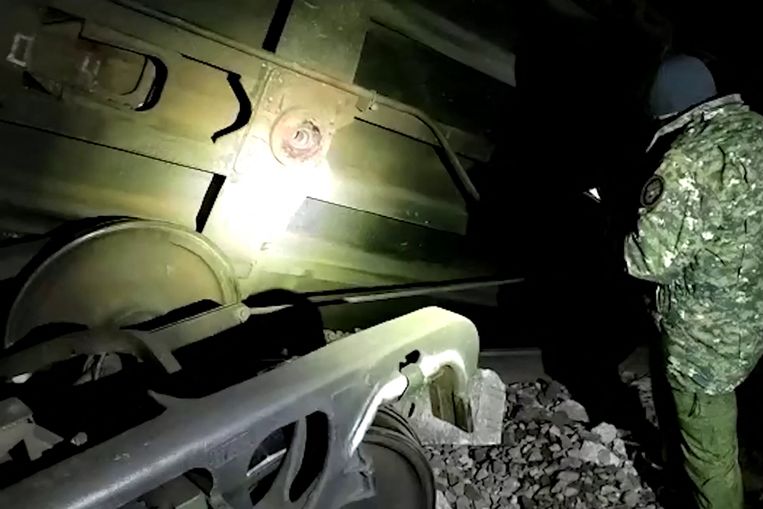 None of those attacks have been confirmed by the Ukrainian military, but Kiev has never claimed responsibility for attacks in Russia or in Russian-occupied territories. However, not only the timing of the attacks, but also their location, close to Russian-occupied territory in Ukraine, indicates that they are part of preparations for the expected Ukrainian Spring Offensive, which aims to maximize Russian logistical supplies.
Military history professor and Col. Chris Kwanten suspects that too, in a new episode of the "Clear" podcast by the morning. He explains that the attack always takes place in several stages. This isolates the battlefield. This includes depth attacks targeting logistics warehouses to make it more difficult to supply the battlefield. If you see what has been happening in recent days, you can get the impression that the Ukrainians are really working on that first stage."
"Creator. Award-winning problem solver. Music evangelist. Incurable introvert."