New messages could not be retrieved, please try again later.
live blog
Back with a vengeance, with new music: Expert Tamino gets thunderous applause at Marquee
He completely disappeared from the radar for a while – online too – to work on new music. Tamino introduced some of those new Marquee songs at Pukkelpop.
The audience clearly did not forget him, because from the moment he stands on stage, the singer-songwriter receives deafening applause. "Good to see you, it's been a long time," smiles Tamino, who has a discreet but atmospheric light array.
Tamino plays quietly but is strong, with his eyes often closed. Still a man of few words and texts-binding: Tamino speaks with his music. But his many vocal frills are popular. Perfect vocal control, but with feel, also in the three new songs he plays.
Older bachelors "Cigar" and "Indigo Night" received thunderous applause. "Feel good to be back"Tamino smiled satisfied before releasing the path of inevitable closure, "Baby." A song in which he sings all the high notes without any problems. This passes through the marrow and bone. The scream of terror. "I don't want to go yet, but we have to," says Tamino, with tears in her eyes. Successful return through the Great Gate.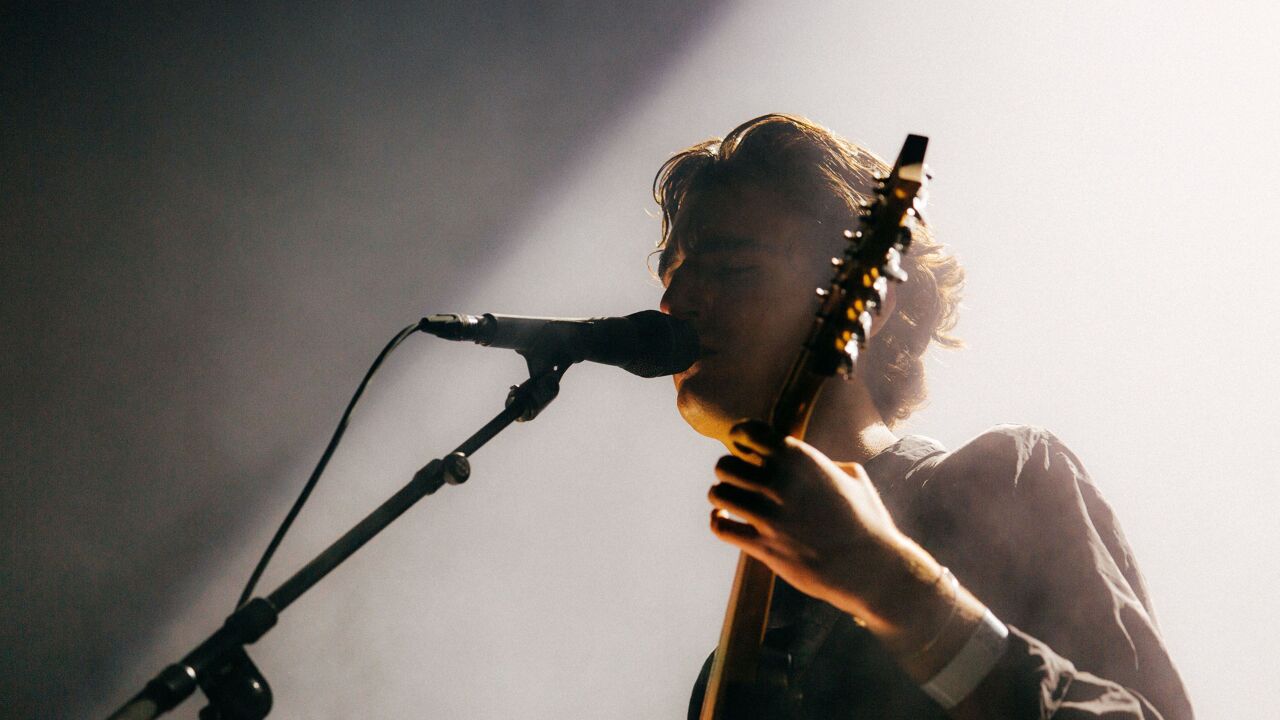 © Rebecca de Cavill for Stubru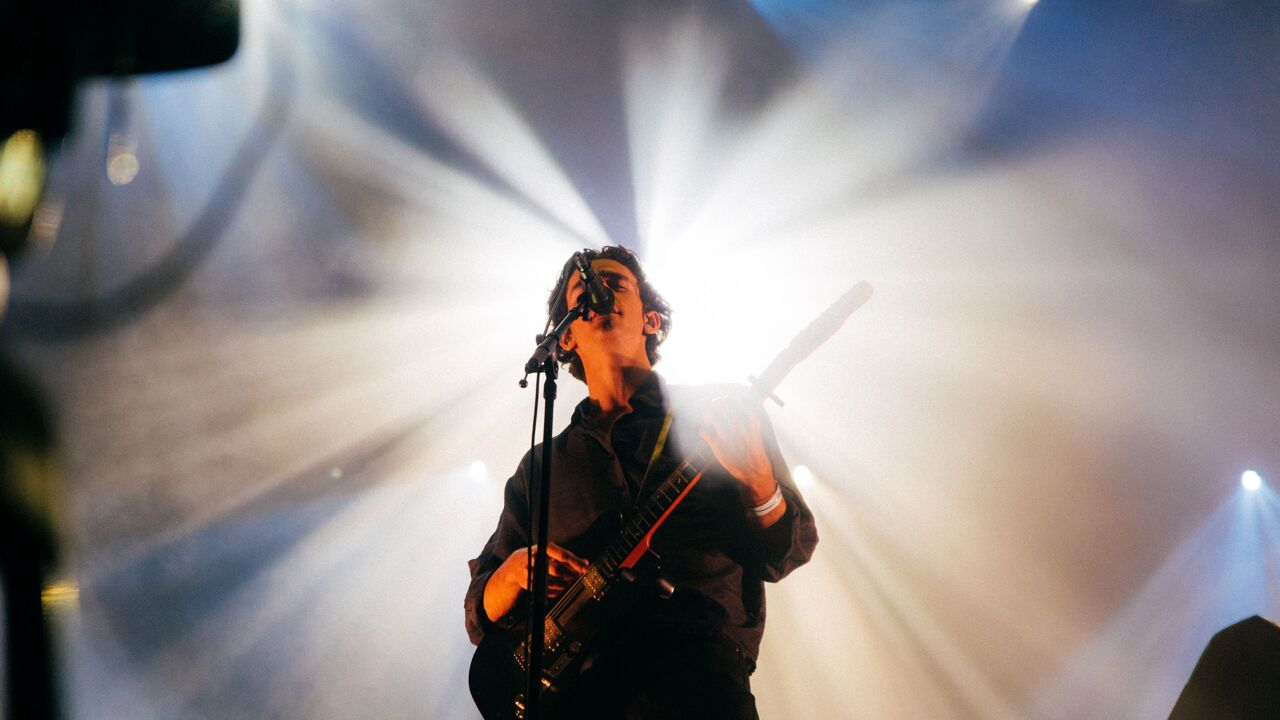 © Rebecca de Cavill for Stubru
Meet Leon (61), volunteer coordinator at Camping Chill for the 12th time: "Connecting with young people gives a thrill"
There is no festival without hundreds of volunteers who keep everything on site and in the camps in the right direction. Leon Lamprechts (61) – always in the red hat – is a constant at Camping Chill, opposite the meadow in Kiewit. It's his 12th Pukkelpop as coordinator for the young scores, who come to earn a little extra money for Lyon Basketball Club in Maasmechelen.
Many Limburg associations send a helping hand to the Pukkelpop, who donate volunteer bonuses to their association in exchange for their help. Corona's cents without Pukkelpop would have been a disaster for the club's greenhouse, but Lyon also missed contact with the youngsters at the festival. It's an emotional encounter with Pukkelpop for him.
Selah Sue is honest on Pukkelpop: 'Moments like this, that's what I live for'
Barely a week after her killer honest post on social media that she was taking antidepressants again, Selah Sue appeared on Pukkelpop. Something she was really looking forward to, because the lovin singer played a little longer than expected. A very lively and powerful show, with a lot of dedication, and a regular reference to her mental health. "We all want Peace of mind, Instead of today, not tomorrow."
There were no interviews today. "I'm going to let the music do the talking here, and I'd like to thank you all for the past week," the audience saluted. "Let's be in this momentAnd let's enjoy this. Remarkably generous is the singer with hearts and kisses to the audience, which earns her a lot of applause.
Let's be in the moment and let's enjoy it
Selah Sue starts out strong, with a bit of a rap. In other songs she regularly criticizes in a hoarse voice. She often forms a dancing chorus with her three supporting singers, with catchy movements. The first thing that came to light was "Raggamuffin", for which Selah Sue brought her classical guitar. After changing the outfit from a yellow suit to a bright red two-piece suit, the fun "Alone" with funky guitars brings a lot of vibe.
She says she sings her song "Pills" about antidepressants with very mixed feelings. "I wish I could feel something, but the pills do what they do" And the "I don't know who I am lately" Too close to reality now. "But the pills do what they do, thank God."Selah Sue laughs.
With the song "This World" closed, Sala Sow is extending her concert time by 5 minutes longer than planned in the tight festival schedule. "But moments like that, of being alone, of being in the moment: that helps me, that's what I live for." A statement that won her a final round of applause. The warmth and sympathy of the audience is evident.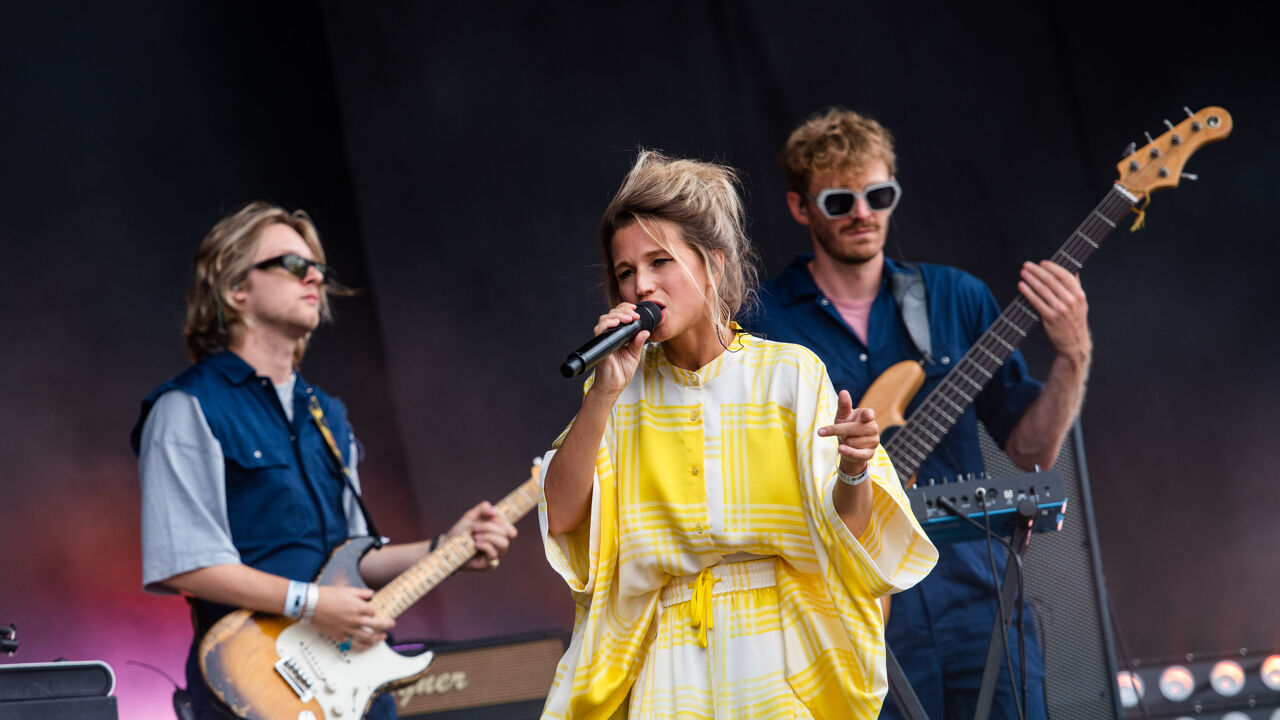 © Stijn Verbruggen
We re-read Selah Sue's testimony about antidepressants here:
A touch of the Eurovision Song Contest at Pukkelpop, with Dutch S10 and Daði Freyr from Iceland
Many of the artists who play in the Eurovision Song Contest tour major summer festivals over the following summer. Phenomenon Manskin, last year's Italian winner, has since made his international debut, playing for Rock Werchter at the start of this summer. Today in Pukkelpop there are two ballroom artists who represented their country at this year's Eurovision Song Contest.
Dutch S10 sang there "Depth"Icelandic Daði Freyr was with his band Daði & Gagnamagni with the song "Decade". The group was supposed to represent Iceland at the 2020 Eurovision Song Contest, but that edition was canceled due to the Corona crisis. present them, "Think of things" It became a European radio hit. Today, Daði Freyr was himself the blissfully troubled Pukkelpop, even playing the infamous "Bird Dance" during his group.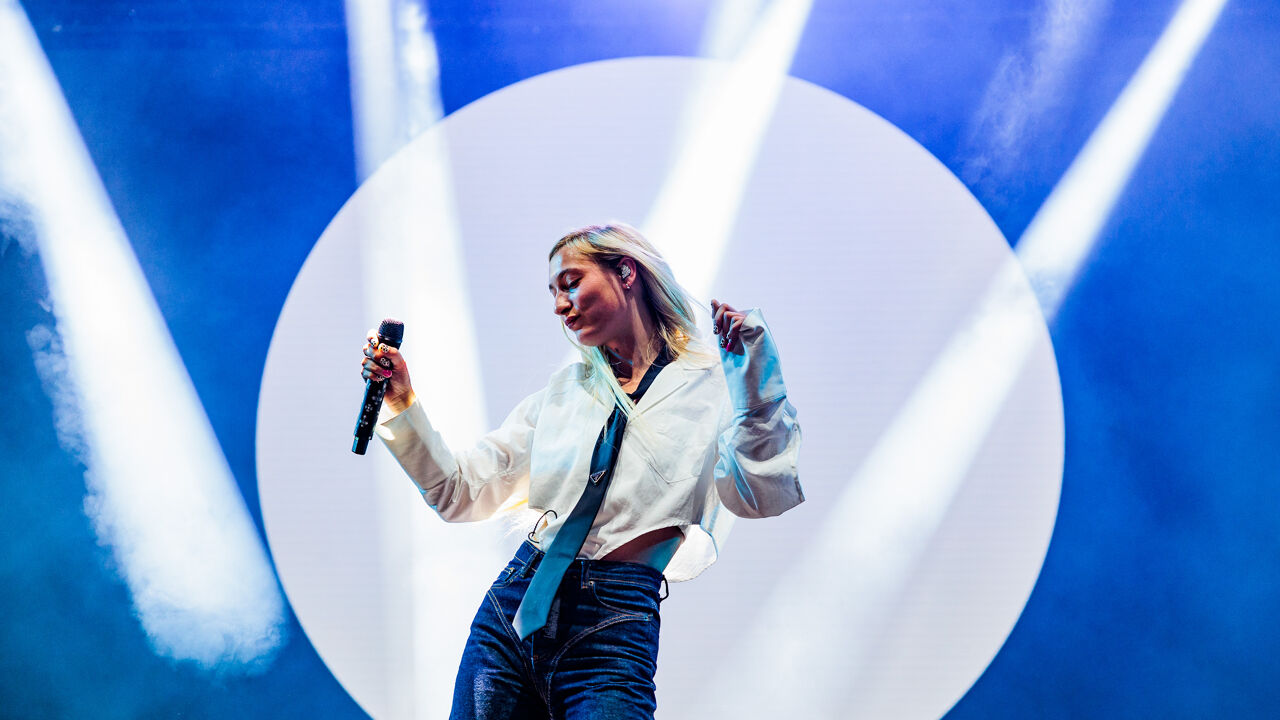 © Nathan Dobellari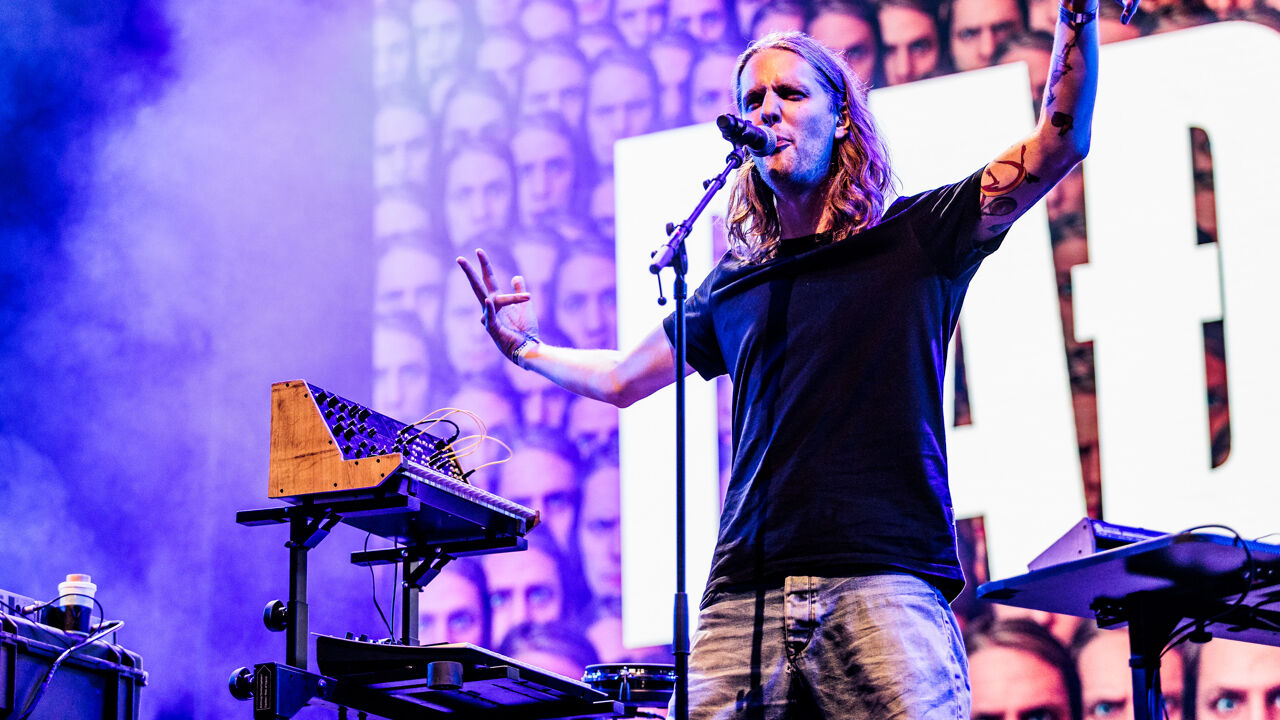 © Nathan Dobellari
After Pukkelpop as a Visitor and Presenter, and Now as an Artist too: How Otto-Jan Ham Experienced with Hairbaby
Presenter Otto Jan Hamm recently started his own band, Hairbaby. He played this afternoon at the club, at the same time as the Dutch phenomenon Goldband. Ham was wrongly afraid of an empty tent, and was amazed at the way everything went for the artists behind the scenes. "It was what I expected, and at the same time it was not at all," he looked at Stobro.
Among all the planned parties: surprise mini shows add an extra atmosphere
Pukkelpop regularly tries to surprise festival-goers with surprise shows or small shows in unexpected places. This band immediately gives a musical welcome at the entrance to the festival site. It sets the tone instantly.
New emergency line in Pukkelpop, manned day and night to report cross-border behavior
Pukkelpop has a new "We Care So Much" phone line, which can be used by anyone who needs help for one reason or another. This can be about behavior, but also about medical or psychological problems. Even for theft, you can call 011/888 180: the number is occupied day and night.
Following Rock Werchter and Tomorrowland also in Pukkelpop: Goldband, with striker Boaz just out of a cast after falling into Werchter
Dutch group Goldband is writing the history of the festivals this summer. They are the first troupe to present the "trilogy" in our country, and they play in the three biggest festivals. After Rock Werchter and Tomorrowland, Pukkelpop's main stage turn came this afternoon. "silly Glad we're here, we're going silly rock solid," it seems at first.
Singer Boaz, who jumped off the main stage with full enthusiasm during Rock Werchter and broke his heel bone, has just walked off the cast. On stage, he has a hand tool: a scooter with a microphone and a support plate installed. There is no question of any restraint: rehabilitation or lack thereof, Boaz participates in the dances as much as possible.
WATCH – Goldband takes a look at the performance during Pukkelpop: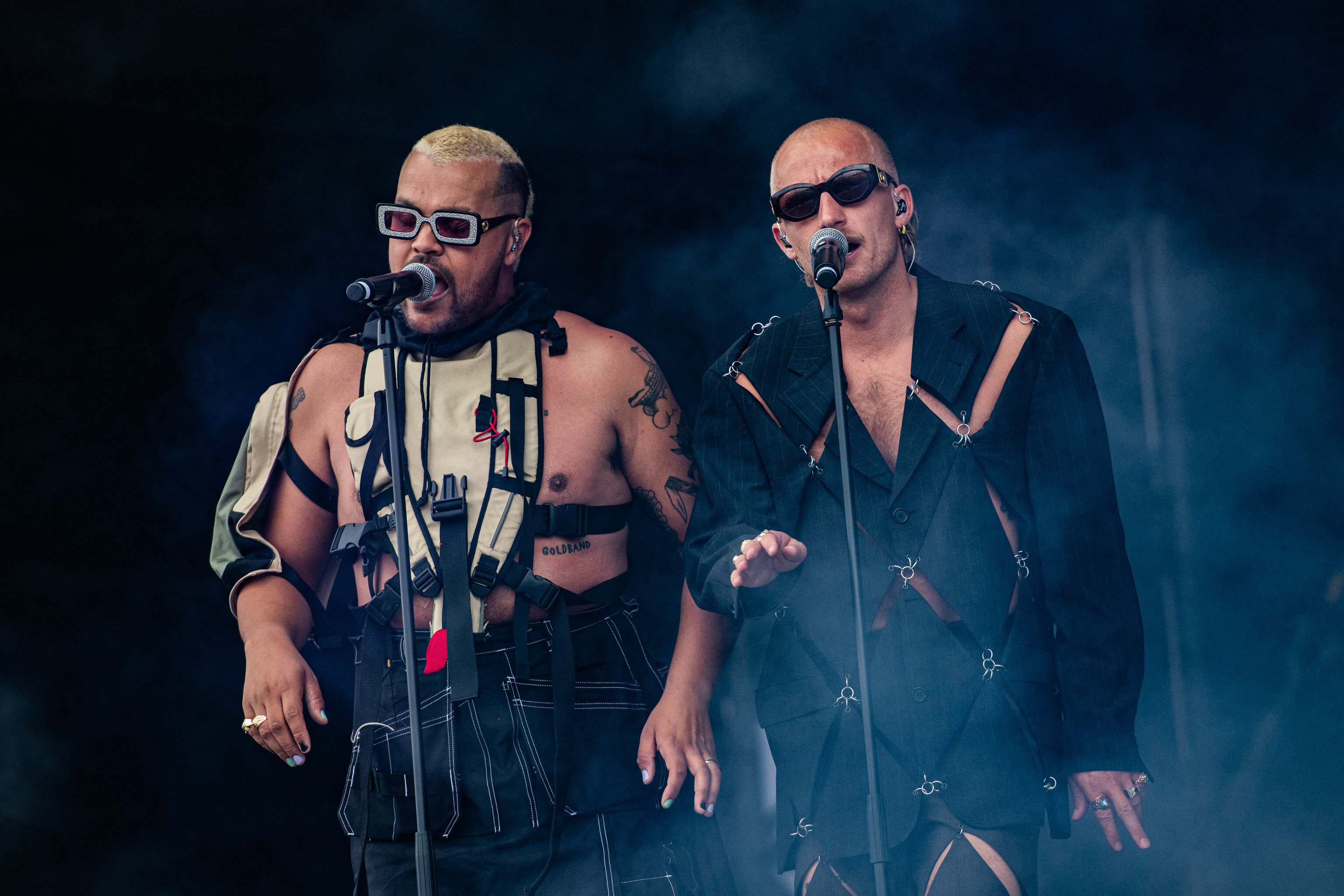 During "Emergency", when things ridiculously went wrong at the Rock Werchter, Boaz himself would mock his injury. He sets another trap, followed by the words "But I'm still alive." Humor that Pukkelpop fans can appreciate.
50 minutes of Goldband is one active ride, with lots of tunes, on acoustics and delicates "I wish for the children" after, after. Attractive: nothing "everything is broken" In the group's list, although they just picked up that song in Belgium. "See you next year Pukkelpop," seems full of confidence.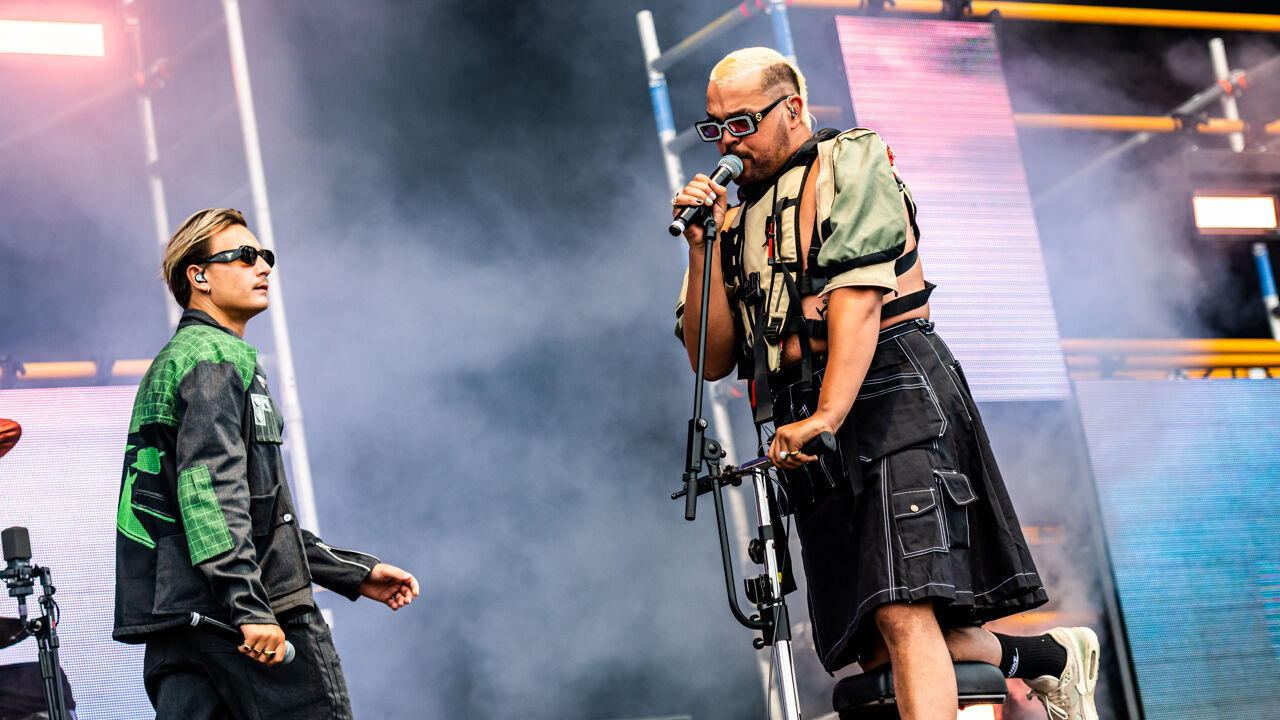 © Stijn Verbruggen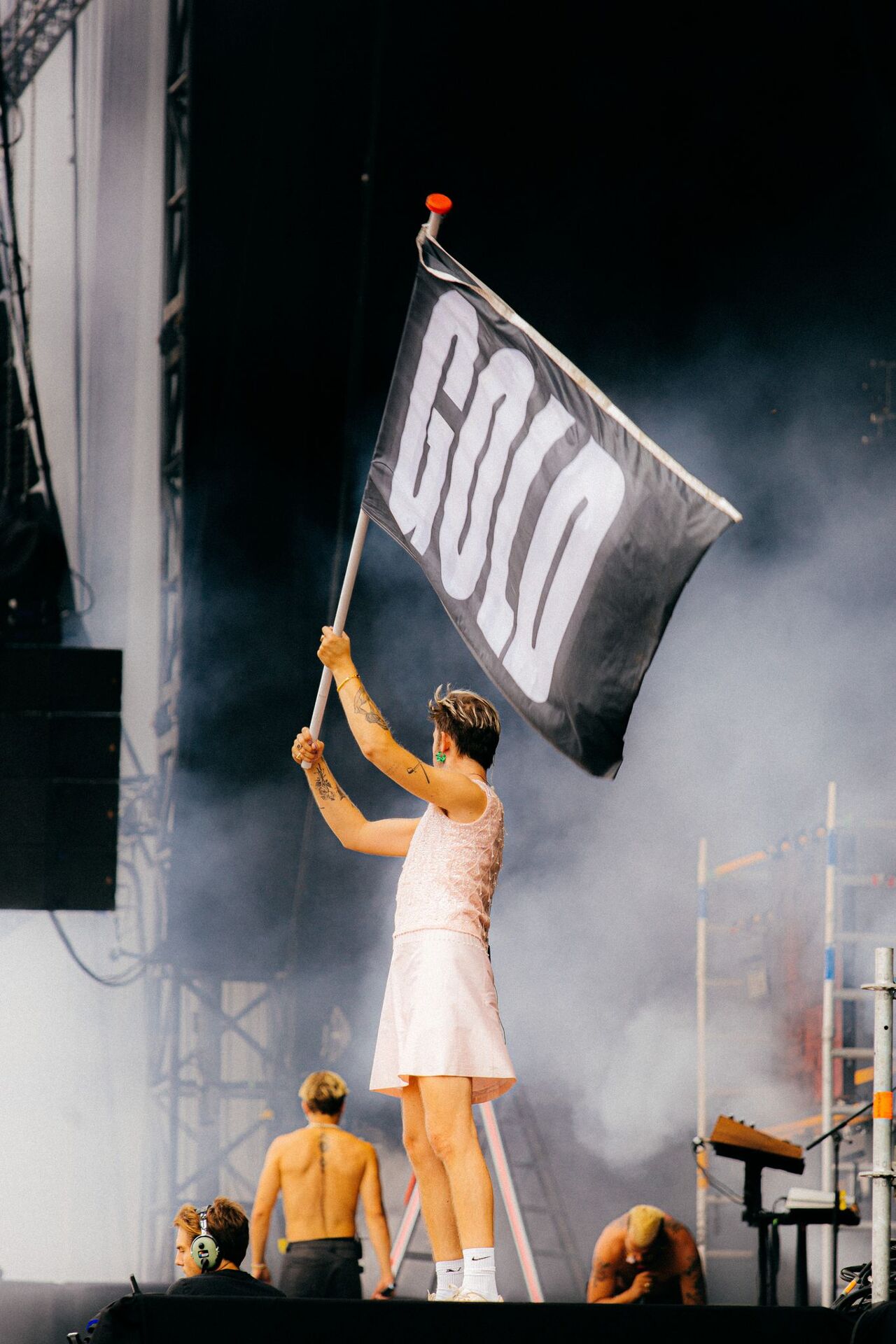 Not only music in Pukkelpop, but also modern dance in Marquee
An annual tradition in Pukkelpop: at least one special someone as a Marquee opener. A few years ago, Willie Somers earned a place in the history books at the festival. Today, the Marquee Theater is dedicated to a dance performance during a rock concert, under the name "Voetvolk in the open".
Choreographer and dancer Lisbeth Gruys developed the performance. Seven artists share the energy of music in an enchanting choreography. An amazing performance, which, however, attracts much fewer people than Somers and his colleagues at that time. But many passers-by still poke their noses into the tent.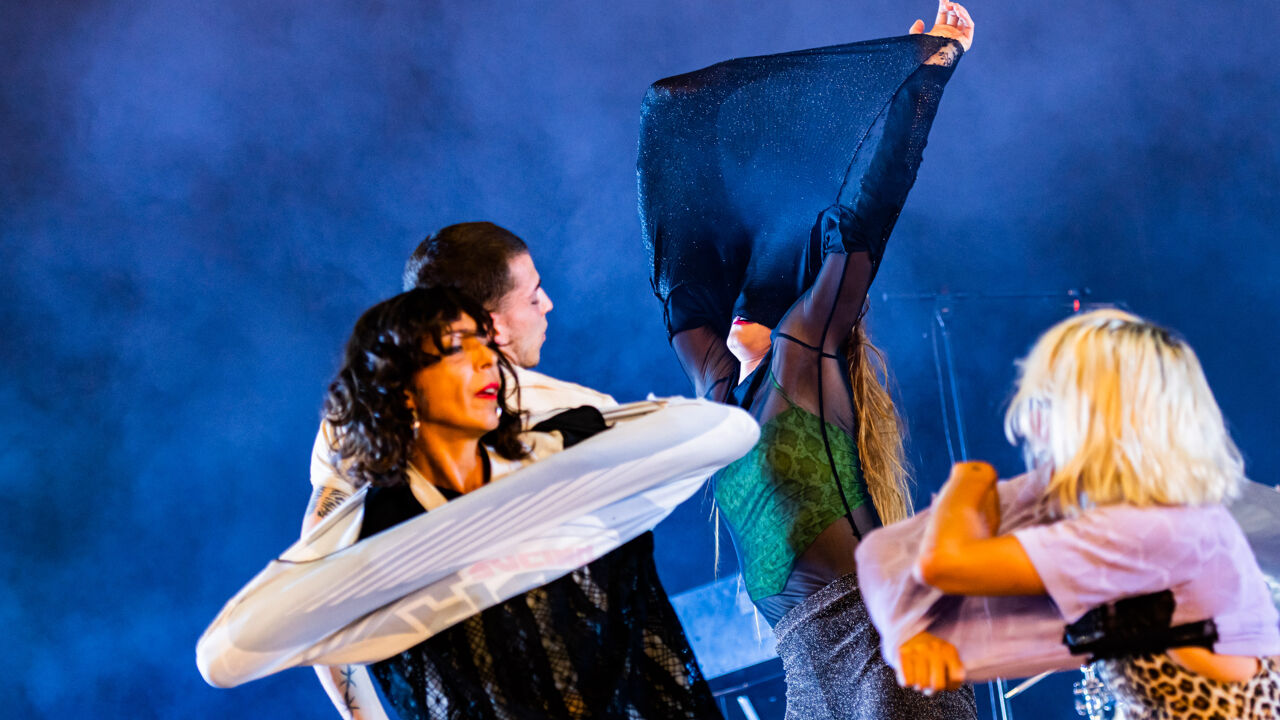 © Stijn Verbruggen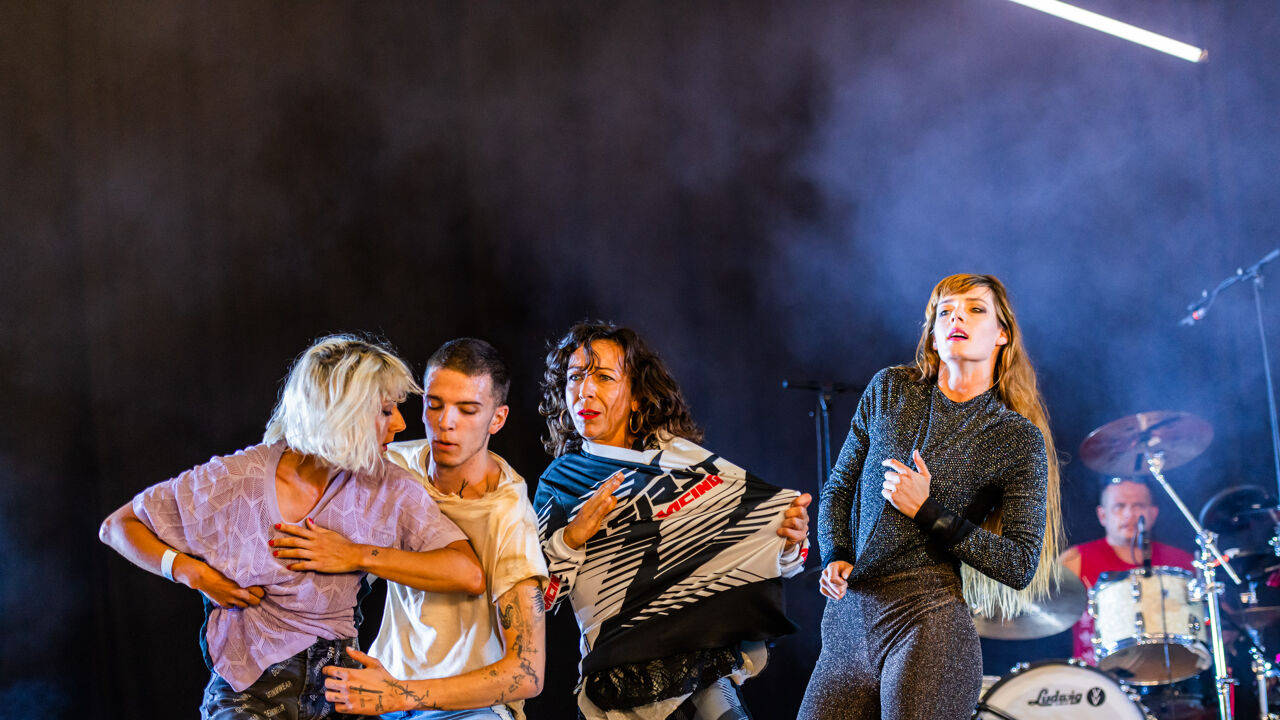 © Stijn Verbruggen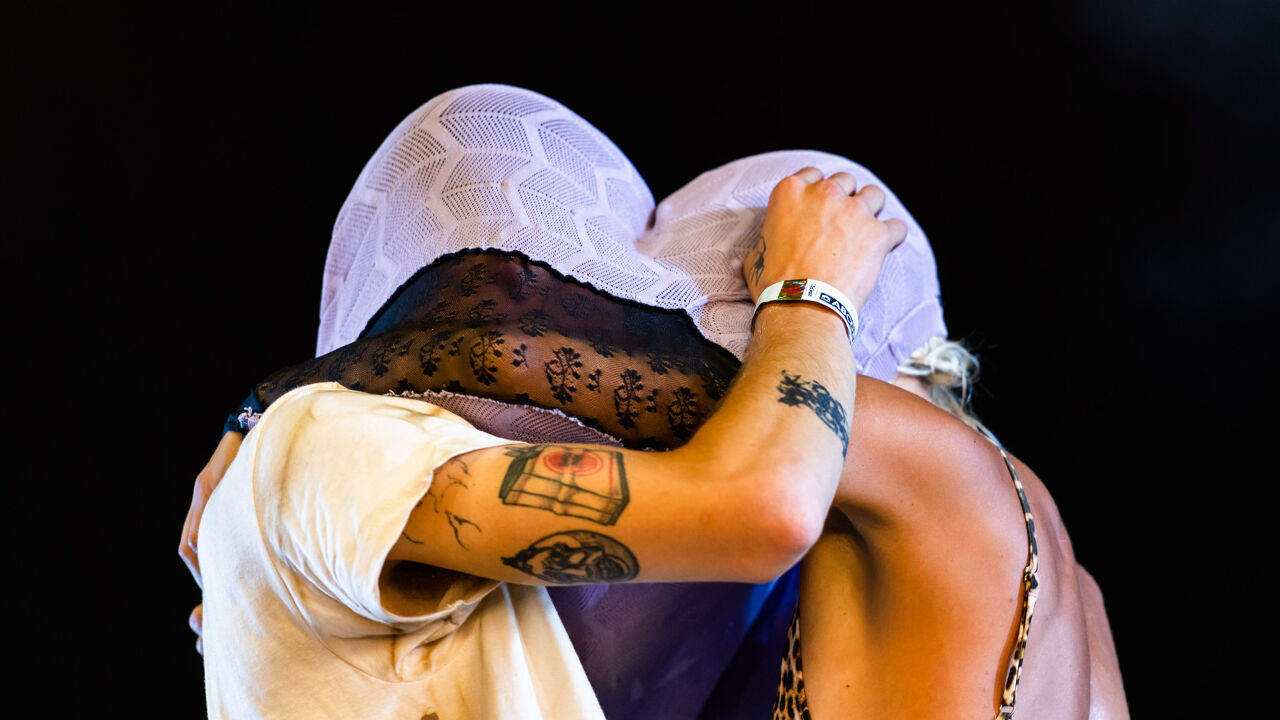 © Stijn Verbruggen
"Friendly communicator. Music trailblazer. Internet maven. Twitter buff. Social mediaholic."