Yesterday and today (October 14, 2023) the Pokémon GO City Safari event took place in Barcelona and this is the first opportunity for European players to be able to experience the event at a reasonable distance. During GO Fest London, it was confirmed to us as press that it is not a replacement for the Safari Zone, but an additional option to be able to do more live events. Now that we've actually played for a day, we can really make a judgment call on this event.
Pokémon GO City Safari is a concept in which (almost) no live locations are used. There's no decked-out park where players gather together, no areas as we know them from GO Fest and therefore no huge group of players. However, last summer in London, Niantic proved that this is not necessary at all. The park portion of GO Fest was great, but the city experience was just as good. Many players took the hop on and off bus and captured more shine in half a day than they normally would in a full day.
Because we had lunch with the other press and Niantic, we didn't take the bus, but we saw a good portion of the city and walked the whole thing. Eventually even more than 25 kilometers. However, we started at Westfield Glories, a local mall where (along with another mall) there are physical activities to do. We stood in line around 9:50 a.m. and happened to be recognized. The first proof that Pokemon players are social, because in the end we had to wait more than 40 minutes and that's always more fun with others.
Once we got to the front of the line, we received a token for items (the special fight card, a pod, and 15 cool balls), stickers, a paperback, and announcements. It wasn't too special, and while it was fun to meet a lot of players, we would never advise anyone to queue for these items. By the way, there was also a photo opportunity there, as Pikachu and Eevee will also be making an appearance later in the day. With younger kids or gamers who really want this, this is even more worthwhile.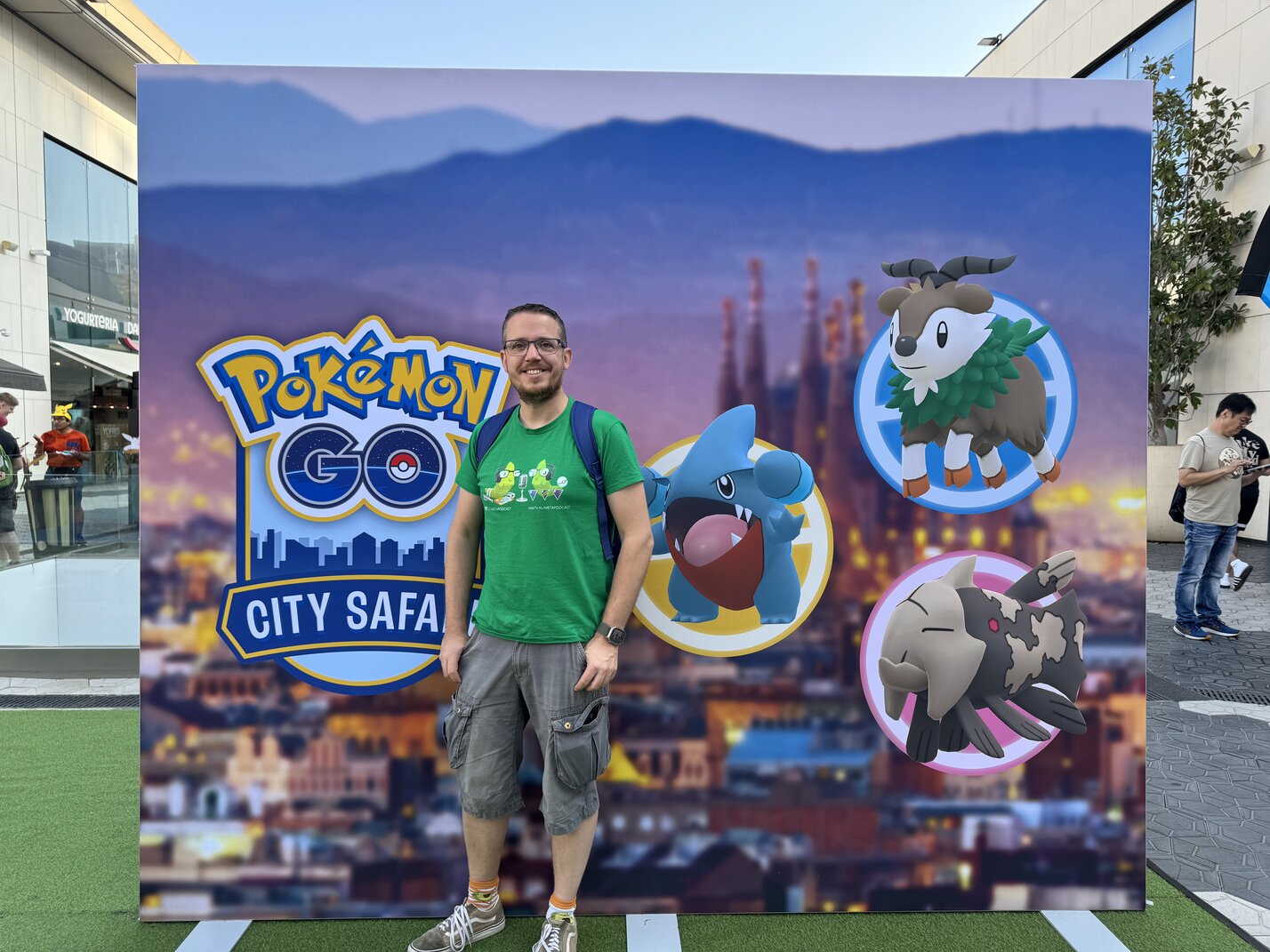 Then it was important to quickly find Eevee Pokéstops. There were at least 47 Pokestops throughout the city, seven of which you had to find. You're given a timed quest for which you have to spin unique Eevee Pokéstops every time. When I did, I got a special Explorer Eevee, and I got nine of them in total. Enough for all the Eeveelutions, although we later received three Flareon and still had to look for players to trade.
Eevee Pokéstops were spread throughout the city offering something for everyone. If you are well-known in Barcelona and do not want to visit the Sagrada Familia and Park Güell again, you can, for example, go to the beach where there are also several of them. The location of these Eevee Pokéstops can be found in Campfire. Although we haven't really been fans of the app yet, in this case it was perfect!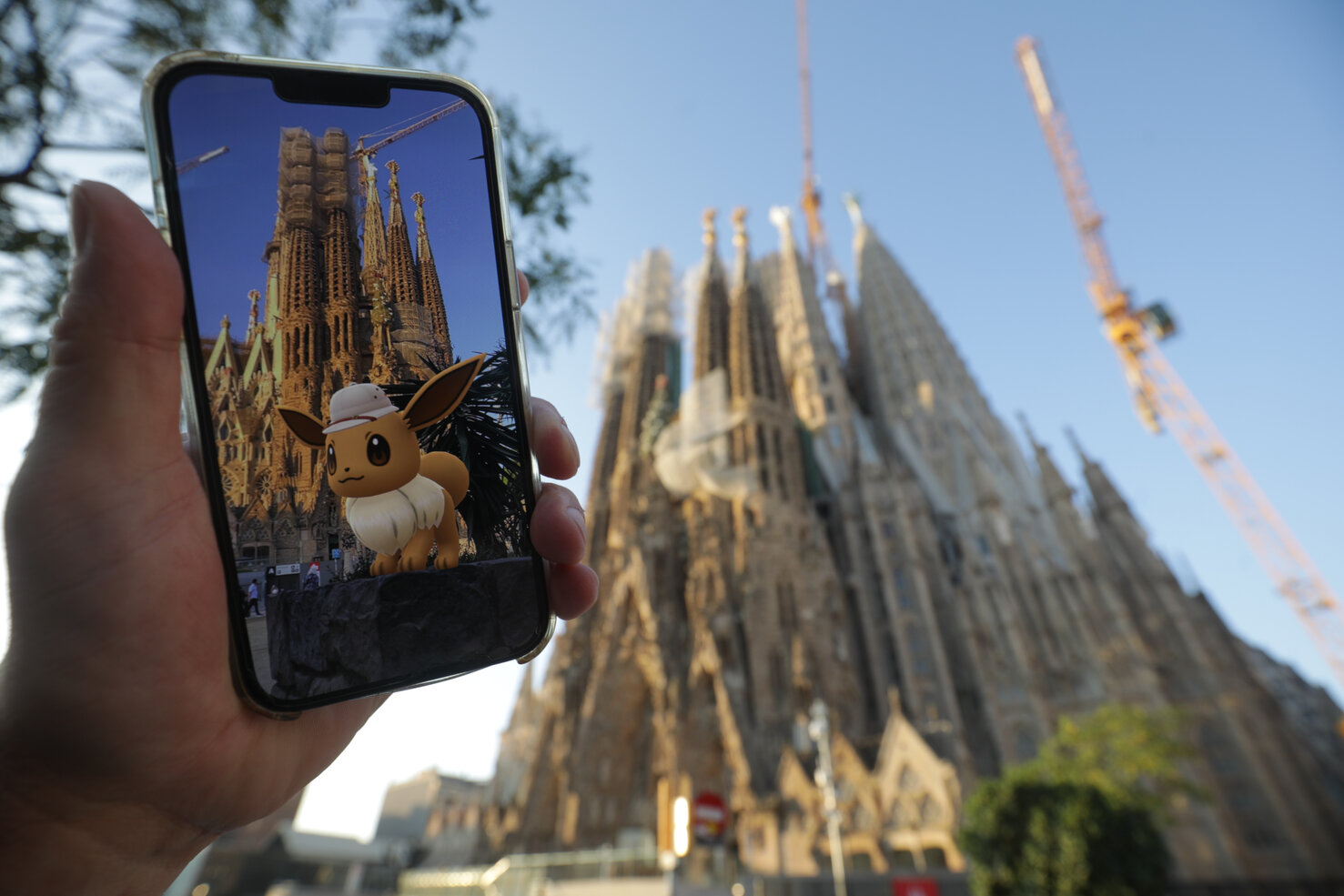 On the way to the Eevee Pokéstops, which ultimately took us two hours, but also on the way to the raids we came across places we didn't know about in Barcelona. Small squares full of beautiful history and culture and this is exactly what City Safari was intended to do. We saw more of Barcelona in one day than we normally would on the express bus. We didn't regret for a moment that we didn't take it. Even though we didn't play for two hours (an hour and a half at a press event and a half hour of waiting in the mall), we were very satisfied with 24 games. Especially since we found everything we wanted to find except for two Pokemon.
The diversity of reproduction was also great. Of course I got the Explorer Eeevee from Timed and from private research. But for many players, the focus was also on Skiddo, a brand new Pokémon that can also be shiny. Furthermore, Niantic said during the press event that deployments were largely chosen based on location. Of course there was Unown BCN, but there was also Sandygast (sadly not shiny) and several other Pokemon that might belong in a city like Barcelona. There was actually a lot of Skiddo, which was cute!
Of course, there are also some drawbacks. On the one hand, it was good that there were not huge commitments as is sometimes the case during GO Fest, but the rewards in the form of gameplay were limited. There were field research missions, timed research, special research and of course special deployments. There were also special 7km eggs, but since players often play Pokémon GO Plus+, you might already have a new regular egg before you know it.
Our biggest criticism is the lack of dedicated raid bosses. You can buy a raid expansion for your pass, and of course Guzzlord is cool, but since we played on Friday there hasn't even been a legendary shadow Pokemon. Additionally, the special chests and of course the one group challenge were not out of place. On the other hand, you only paid twelve euros for one day and eight euros for the second day, while GO Fest costs around 25 to 30 euros per day. The last negative point we would like to mention is the shopping centers. It would have been nice to have extra places to meet, but the reward for waiting a half hour or more was very low.
In short, we can conclude that City Safari is a cool and new concept! Due to the lack of certain features and of course the presence of a local place, it is really the cute little brother. Considering that Niantic has stated that it wants to do this even more next year with multiple locations in Europe, among other places, we hope that many Dutch and Belgian players will be able to experience this event. If the opportunity arises, we absolutely recommend it! By the way, for people who still want to visit the city and have enough money, it is worth traveling a little further!
"Thinker. Coffeeaholic. Award-winning gamer. Web trailblazer. Pop culture scholar. Beer guru. Food specialist."