The first week on Italian soil was full of surprises. Rinat Schot, our guy on site, enjoys it to the fullest: "It's real old school."
Blockhaus claimed some casualties on Sunday, as expected, yet several candidates remain in this Giro.
Rinat Schot sums up: "As we still count 17 contenders before Sunday, there are now 11 candidates on the podium. A lot of the chaff has already been separated from the wheat, but there is also a lot that needs to be done."
Places 2 through 12 lie within 1'15" of each other. It's currently a true "old school" game with multiple winner candidates. It's very interesting to follow for neutral cycling enthusiasts."
One of the all-time favorites, Simon Yates, fell across the ice yesterday. "The expected duel between Carapaz and Yates is not going to come. Even Yates is in danger of disappearing from the Giro due to his persistent knee problems. But Carabaz hasn't stood out either."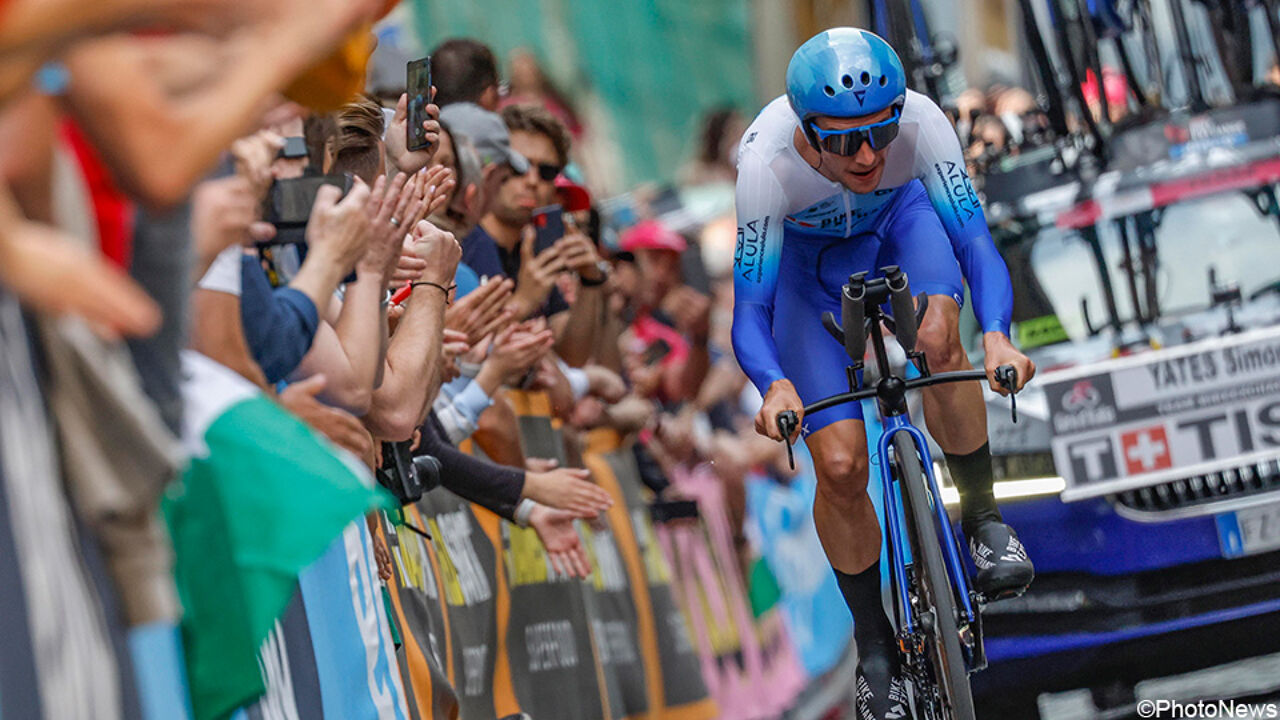 Simon Yates won the time trial on day two but now looks like he has to get out of the Giro with a knee pain.
I don't understand Eneos' tactics. They walk around like they actually own the pink shirt.
"Carapaz probably has the strongest team, so he remains the top candidate. Although I don't understand the tactics of Ineos. They walk around as if they already had the pink jersey. Why might you already be up front as far as the heaviest piece of the Giro is still coming? ?"
In addition to Ineos, there is another strikingly driving team. "Bora-Hansgrohe is also strong in the show. Hindley will be an interesting character. Maybe he got yesterday's victory. Bardet will hit himself in the head."
The stage that Hindley won had an exciting conclusion. "This sprint with 6 was great, but we won't see that in the final week. The race hasn't exploded yet."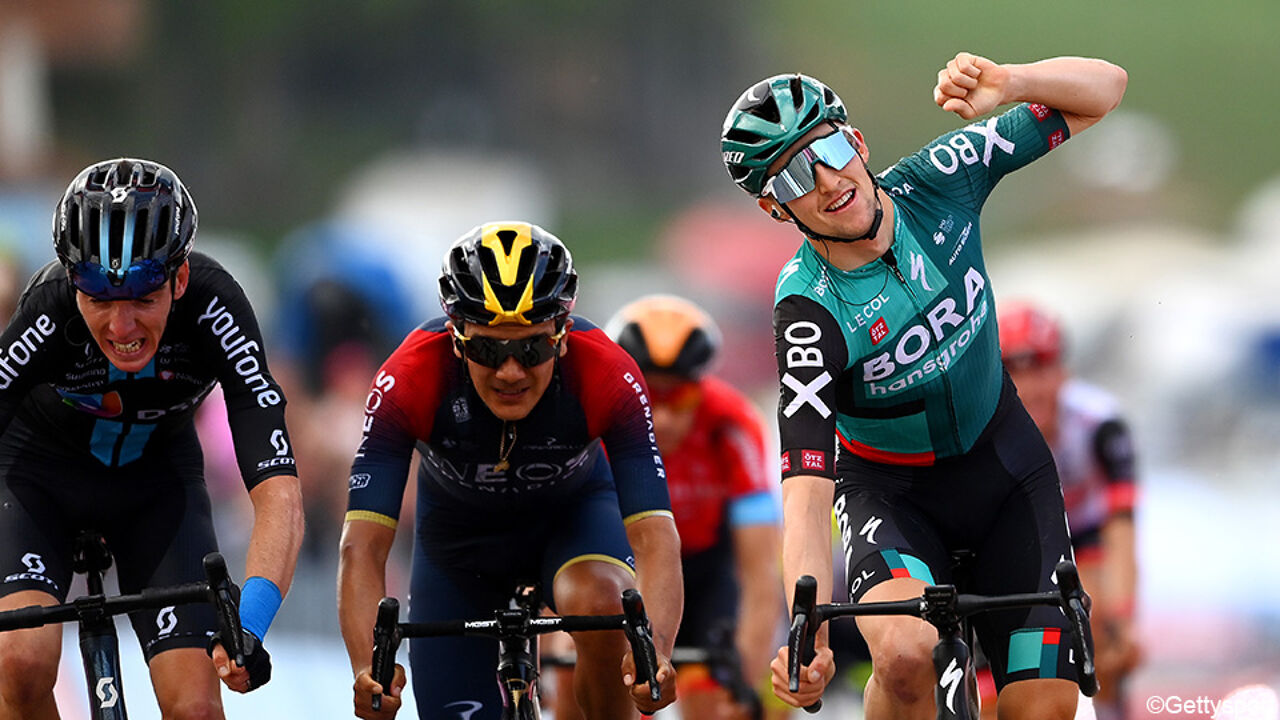 Jay Hindley beat Roman Bardet in a thrilling race on Blockhaus on Sunday.
The fastest man is not yet known

Arguably the most successful rider of the past week is Arnaud Dimare. He scored two sprint wins and rode in the points jersey. Is he the best runner in this giro?
"Demir is a runner with a fair amount of substance, but the race conditions have been in his favour so far. I wouldn't dare say he's the fastest, but he's really working on that points jersey," says Rinat.
"However, Jermay is currently my favorite for the points jersey. He will score in stages as Demir looks aimless. He is one of the toughest players in the first nine days."
Jeremy is the #1 favorite for the points jersey.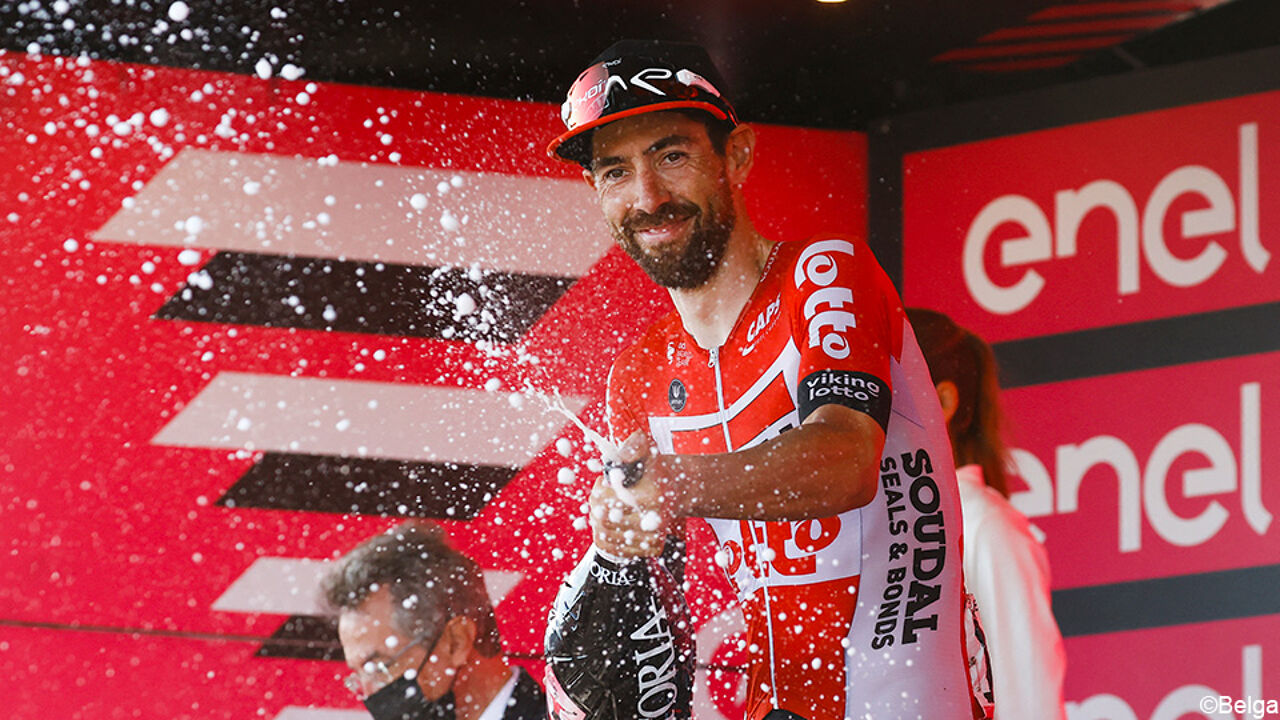 Rinat Schott emotionally witnessed Thomas de Gendt after winning a stage in Naples.
As far as eye catching is concerned, Rinat loves to return to Thomas de Gendt's triumph on stage. "I saw De Gendt shortly after the end and we exchanged a look of understanding. Unfortunately, I had to stick to protocol and wasn't able to meet him right away."
"I'm sure if I could interview him, he'd be emotionally wrecked there. After the setbacks in the past years, that's great. Coming back through the Great Gate."
If I had been allowed to meet De Gendt right after his stage win, he would definitely have been emotionally broken.
Tomorrow Van der Poel vs Jermay?

In the coming days, the Knights will be relieved a little from the heavy blows, but Rinat expects a number of exciting days.
"Tomorrow will be the stage for Van der Paul or Guermay. If their teams can hold their own, because the ride also has a chance. The flattest stage yet will follow on Wednesday. Then we might know who the fastest runner in this Giro is."
"The next big date for the Ranking Men will be on Sunday. But due to the current situation, something may actually happen in the coming days."
"Those who are close enough in the standings and know that the overall win is very ambitious, may try to beat the pink jersey. That saves more salt and pepper."
"Subtly charming internet specialist. Avid writer. Friendly alcohol guru. Music ninja. Devoted social media fanatic."