Rune Herregodts is not only an amazing cycling talent, he's also a brilliant guy and an avid player for the Sporza Cycling Manager. The perfect guy to introduce his team to the tour. He explains his options on the Copman podcast.
In his junior cycling career, Ron Hergodts has already won the Ronde van Drenthe race and a stage at the Rota del Sol, but is also active on the bike side. Last spring he applied for the Sporza Wielermanager, but now he's participating again.
"In the spring I started making a team, but I didn't make a team that I was satisfied with, so I gave up quickly. Now I'm almost done."
"I'm still turning around a bit. I have to find two more riders, including someone out of three million."
supposed to be three millions Someone from Israel-Premier Tech. "With cheap riders, you have to look for riders who can take their own chance. I think, for example, of Hugo Houle or Krists Neilands," Herregodts says.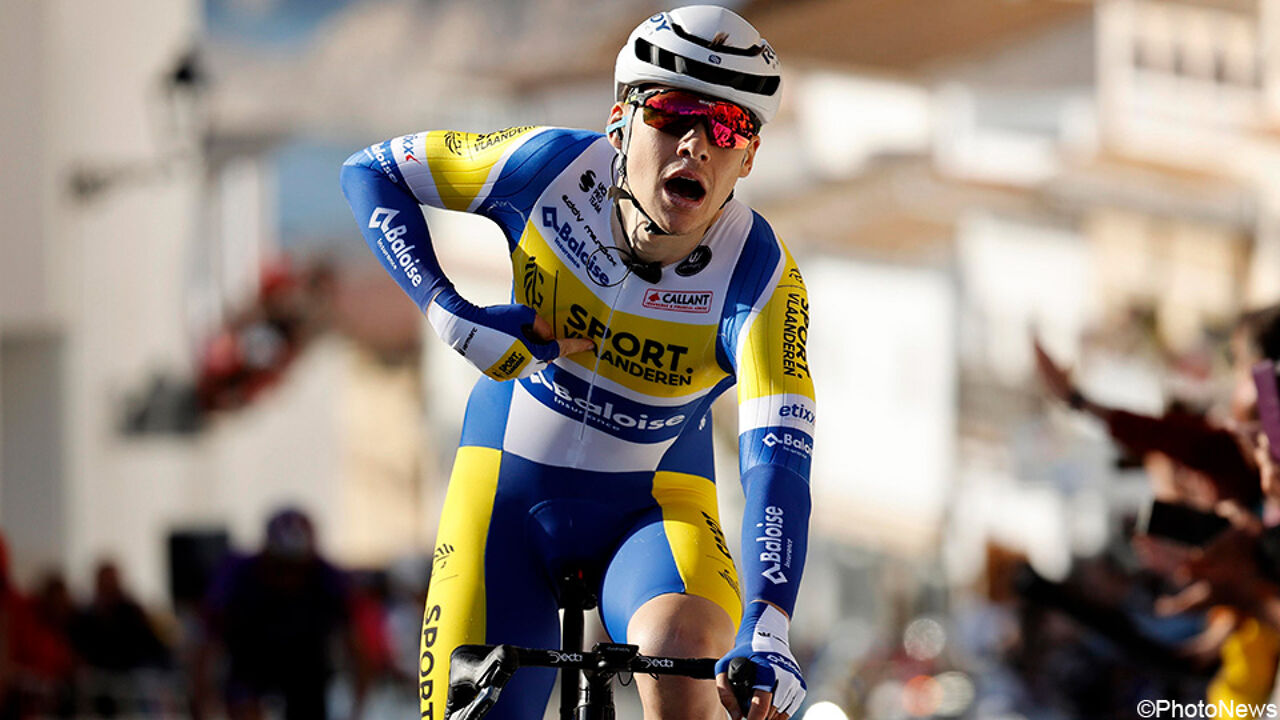 Rune Herregodts: "In Dauphiné, Vingegaard sometimes seemed to have to step back from Roglic."
Ben O'Connor is very consistent, and by regularly ranking in the top ten you can collect a lot of points.
In terms of more expensive riders, Herregodts goes for logical options such as Pogacar and Van Aert, but has no place for Roglic. The Sport Vlaanderen rider prefers the young Danish co-driver of Jumbo-Visma.
"You have to try to make a difference somewhere, of course. At Dauphiné, Vingegaard was really good, and sometimes it seemed like he had to hold back on Roglic. And last year he proved he can handle three weeks."
"I also picked Ben O'Connor and Geraint Thomas. Both of them have been really good in the prep races. O'Connor is very consistent anyway, and by finishing regularly in the top 10 you can collect a lot of points."
"Thomas is less stable, but he can outdo himself. I think he is a candidate for the podium."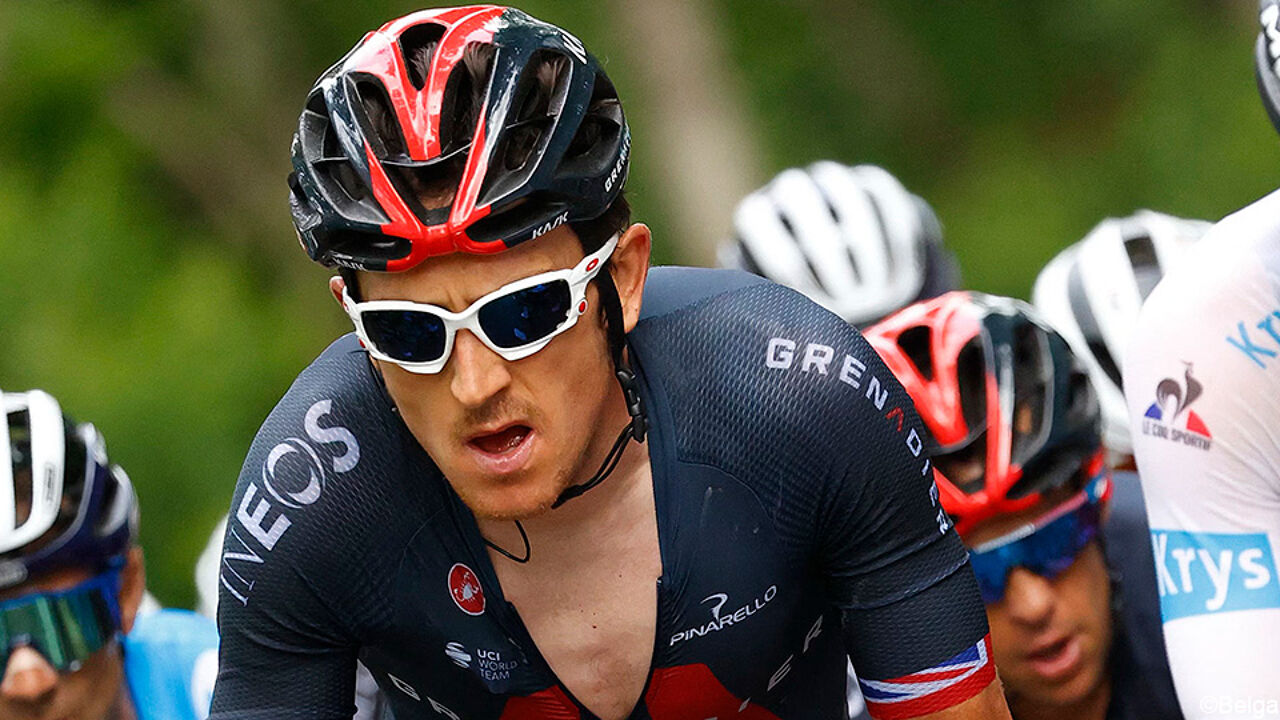 Herregodts: "Geraint Thomas can rise above himself. He's a candidate for the podium."
In pure sprints, Jakobsen offers the greatest certainty for a one- or two-stage victory.
Philipson & Jacobsen Racing

For runners, Herregodts mainly look to the Low Countries.
"I've seen Jasper Philipsen working in the Belgian Championships and the Tour of Belgium. He drives really well. On this course, he can also use half-sprint chances with his condition."
"For real sprints, Fabio Jacobsen offers the most certainty of one or two stage wins, especially given his good lead. He might be a little more expensive than other sprinters, but I think he's worth it."
Herregodts also chose a lot of attackers on his team. "There are a lot of stages where I think the trip will end. Quinn Simmons for example. He's already won two mountain classifications this year and will be regularly on the trip."
To join a mini competition, the young Belgian waits until his team is completely ready. "First, I want to make sure I have a good team, and only then will I see which mini-competition I can join."
Heergodts concluded: "In any case, I won't brag too much to my friends if I win, because there is always a bit of luck.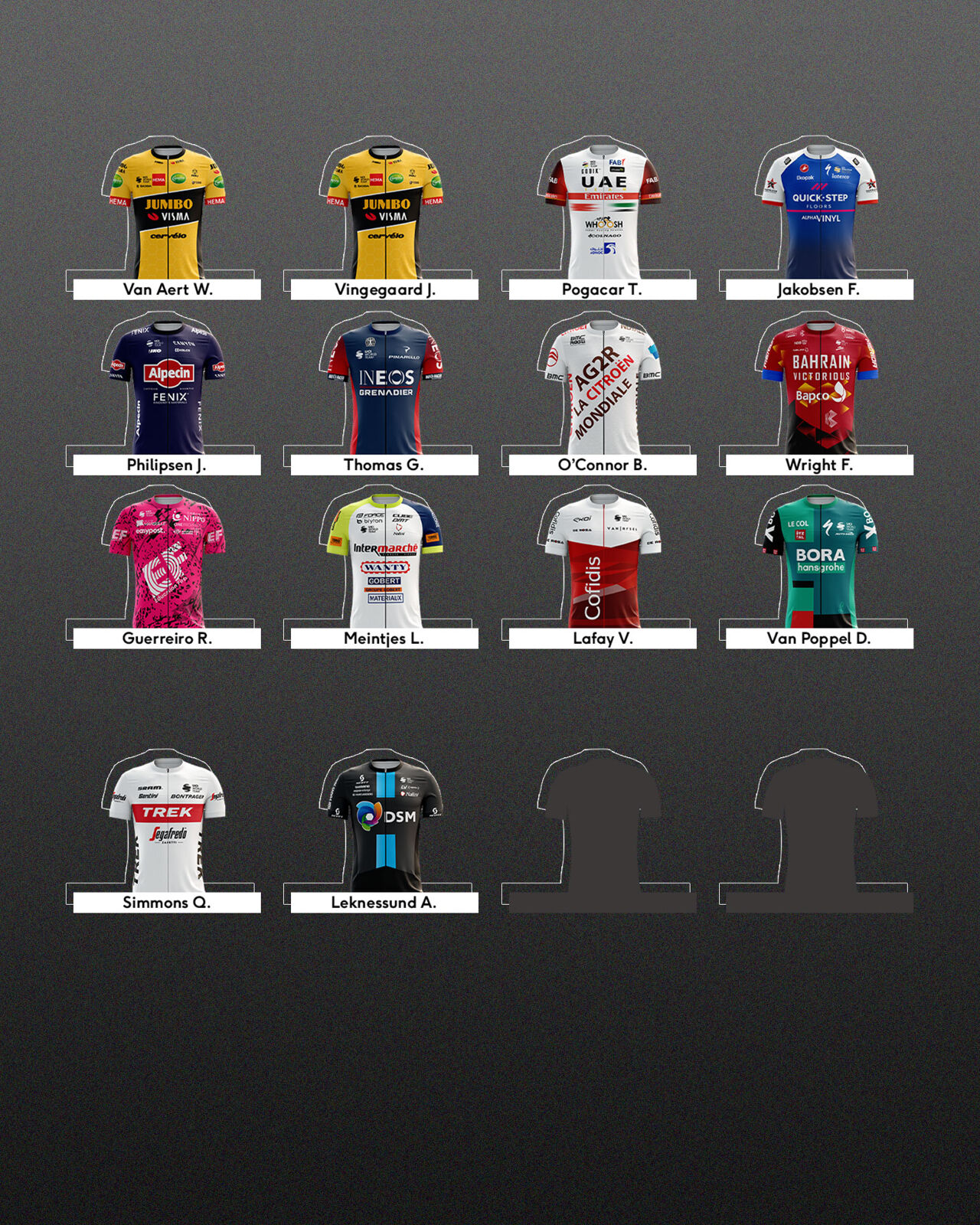 Listen to the second episode of Kopman here:

"Subtly charming internet specialist. Avid writer. Friendly alcohol guru. Music ninja. Devoted social media fanatic."