RWDM's traditional club took home the title in the Challenger Pro League and promotion to the Jupiler Pro League last weekend. "It's good that they're back," says former RWDM player Frankie van der Elst in extra time.
With Johan Boskamp, ​​Wesley Sonck, and Frankie van der Elst, 3 former RWDM players sat around the extra-time table on Monday night. Does the RWDM header still affect them?
"Not really with me, but I actually have it with quite a few teams I've played for. A lot has changed all around," Wesley Sunk puts it straight.
Boskamp: "He started playing for me about two years ago. Before that I had no contact with the club anymore. I only have contact with the L'Ecluse family (former owners of the club, ed.). Growing slowly."
"When I talk about RWDM, I talk about the past. They've been around for 50 years, but they've had a different name for 20 years, so to speak. Now they're back in the front row, but the hardest thing is staying here."
There are no fans in the stadium and even Anderlecht fans have applauded the RWDM players: Editorial!
Frankie van der Elst was there against RSCA Futures on Saturday. "I haven't been with tears in my eyes, but when I'm out there I see people like Boskamp or Jacques Teugels or Robert L'Ecluse or Maurice Martens, that's when I get nostalgic. It makes me a little vulnerable and then it's good to be there."
"It's nice that RWDM is back, although I think they still have a lot of work to do," says Frankie van der Elst, who still pays tribute to the two clans of supporters.
"I went on for more than half an hour after the final whistle and there were no fans in the stadium. There were also Anderlecht fans, who even applauded the RWDM players. They managed to do a lap of honor in peace: the opener!"
Boskamp: "Young Kylian Hazard was seriously like the front door"

Killian Hazard, the younger brother of Eden and Thorgan, was one of the champions in the RWDM Championship season. Jan Boskamp knows him well.
"At a very young age, he was really cool, but he was as serious as the front door," laughs Boskamp. A real game bird.
"His mother was a goalkeeper and his father played at La Louvière. I think he'd had enough of the football talk from the whole family. But he could play football well. Always make a move."
"Taking action is still his game," says Frankie van der Elst. "He's still trying that heel or that deflection."
Philip Goss: "In a full season his top 10 hits were great. Also in the Cercle Bruges. Only that 10 was a very small percentage."
"This was also his problem," Boskamp says. "He dribbled to do something and didn't care if he was in the penalty area or not. He just wanted to make a move. But in modern football you can't dribble to dribble."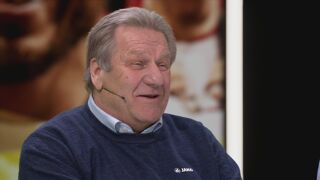 Questions for Kylian Hazard: "No, I wasn't the most talented Hazard"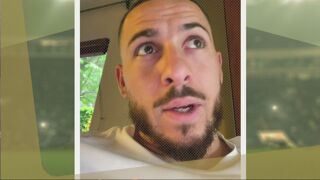 "Subtly charming internet specialist. Avid writer. Friendly alcohol guru. Music ninja. Devoted social media fanatic."