With the new M2 Pro and M2 Max chipsets, Apple greatly boosts the speed of its top-of-the-line devices and now supports up to 96GB of RAM and 38 GPU cores.
when announcing M1 Pro and M1 Max chips At the end of 2021, Apple impressed with its ultra-fast ARM chips. Then we had to wait longer than expected, but now Apple is ready to take a step forward. Not with seven-league boots like the first variants of the M1, but as frequently within expectations as with Apple M2 chip Already the case is coming from M1.
Both M1 and M2 are baked at 5 nm. This explains the limited leap forward in performance and capabilities. It's an improvement with a small profit, thanks in part to the second-generation 5nm process at chipmaker TSMC.
Read also
Apple announced new MacBook Pro models with the M2 Pro and M2 Max chipsets
The Apple M2 Pro and M2 Max both support Wifi 6E and HDMI v2.1. With the latter, you can connect an 8K display at max 60Hz or a 4K display at 240Hz. The chips also get a new Neural Engine on board that is said to be up to 40 percent faster than the previous generation in some situations.
Apple M2 Pro
The Apple M2 Pro has 40 billion transistors on board, nearly 20 percent more than the M1 Pro. It doubles the memory bandwidth up to 200GB/s and supports up to 32GB of RAM. Depending on the hardware, you can choose between two M2 Pro models: 10 CPU cores or 12 CPU cores. Each comes with four effective CPU cores and up to eight performance cores. Apple talks about a 20 percent gain in multi-threaded performance compared to the M1 Pro.
In terms of graphics power, the chip can be configured with a maximum of 19 GPU cores, three more than the previous generation. Everything gets a larger L2 cache which should result in up to a 30 percent gain in graphics performance.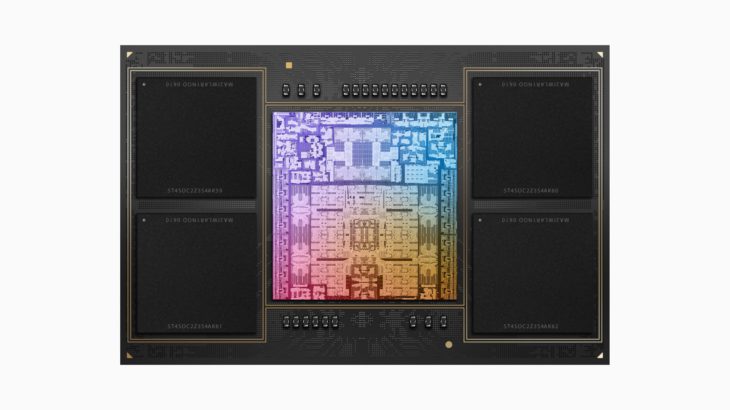 Apple M2 Max
If you want to make the most of it, then you should open your wallet and opt for the Apple M2 Max. With 67 billion transistors (10 billion more than the M1 Max), the chip is even faster. Memory bandwidth remains 400GB/s but now supports 96GB of RAM instead of 64GB.
The Apple M2 Max features the same 12 CPU cores as the M2 Pro, but dramatically increases the number of GPU cores to a maximum of 38 with more L2 cache. That's six more than the previous M1 Max.
Available on MacBook Pro and Mac Mini
You can configure the new chips today at 14-inch or 16-inch MacBook Pro or in McMinnie. Pricing starts at €1,569 for the Apple M2 Pro in the Mac Mini, or €3,749 for the Apple M2 Max in the 14-inch MacBook Pro.
Prices include VAT. The new systems are available from January 24th and can be ordered from now on.
"Thinker. Coffeeaholic. Award-winning gamer. Web trailblazer. Pop culture scholar. Beer guru. Food specialist."