As the final week approaches, Vuelta a España is approaching boiling point. Remco Evenepoel still has a good margin, but there are undoubtedly many exciting days ahead. "Primoz Roglic will still be all-or-nothing, and then it will be up or down for Eveningpool," confirms Theis Sonneveld in De Tribune.
Watch out for Roglic and Jumbo-Visma

After a grueling weekend on Sierra de la Bandera and Sierra Nevada, Remko Evenpoel is still 1'34" ahead of Primus Roglic.
"I think it's still going to be a little bit of an edge," says Thijs Zonneveld (AD), who tracks Vuelta from Indonesia.
"Evenepoel goes into the final week as the favourite, but without that annoying breakup he would have been more confident. He and the team have minimized the damage, but he's clearly been more vulnerable in recent days."
"After he finished Saturday in Sierra de la Bandera, he got off the bike in pain and I saw how he had to loosen his right leg. Of course they don't want him to look weak, but he was clearly in pain."
Without this crash, Evenepoel would have entered the final week with more confidence.
The riders will be shown the last week of tomorrow, but it is "easier" on paper than it has been in previous years: "The most difficult trials have already been passed," continues Sonnefeld. "There are not many games where you can lose a lot of time."
"On paper Saturday's stage is the most dangerous, but if the competition wants to achieve the overall victory, they have to try something early."
Obviously, the biggest competitor will be Primoz Roglic: "Jumbo-Visma will definitely try again. Roglic has already had 3 final victories on his record, and he is not worried about a place on the podium."
"After his hard crash on the tour, this is definitely not Roglic's best, but he is mentally strong and has experience. That makes him dangerous and he will definitely play all or nothing.. under."
"What about Movistar? That's not exactly where the great tactical minds are behind the wheel," Zonneveld laughs.
"Enrique Mas undoubtedly hopes that Alejandro Valverde will sacrifice himself one day, but he rarely does. He certainly would not do something like that wholeheartedly."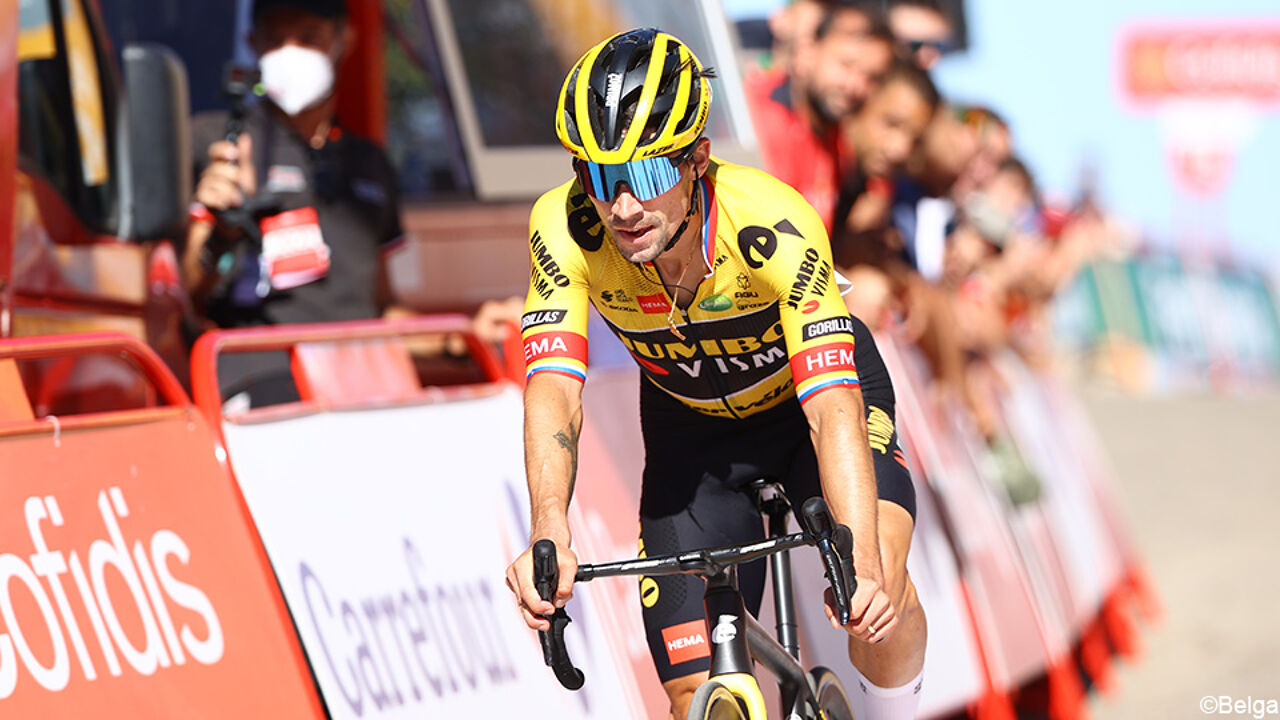 Can Roglic still turn the tables in the final week?
Evenepoel transformation and strong team

After retiring from last year at the Giro, some have already questioned Remco Evenepoel's abilities as a circuit driver. He seems to push those doubts with his own hands at the Vuelta. A transformation that impresses Zonneveld.
"He is very clever how he dealt with his weaknesses. In the Giro last year it was clear that he had problems with descents and steep climbs and started working hard on that. The competition for steep climbs."
"His learning curve is exceptional and is the hallmark of truly great stars. It is an art of examining your weaknesses and being able to quickly erase them."
The winner of Liège-Bastogne-Liège earlier this year is also calmer: "He doesn't act weird and he doesn't give weird interviews. Everything seems under control and that of course comes with age."
"We may also all forget how young he was when he broke. As a young man, it's not a bad thing to go bad. It's just getting bigger with him because he's so good."
He doesn't act weird nor give weird interviews, Evenepoel seems to be in control of everything.
In addition to Remco Evenepoel himself, his team also makes a good impression: "In the first week it seemed a little shaky every now and then, but in the meantime they are doing a great job even after Julian Alaphilippe has retired."
"Jumbo-Visma might be a little stronger, but it doesn't make much of a difference. Evenepoel's team is very strong and should be good enough to fend off attacks from the competition in the mid-mountains."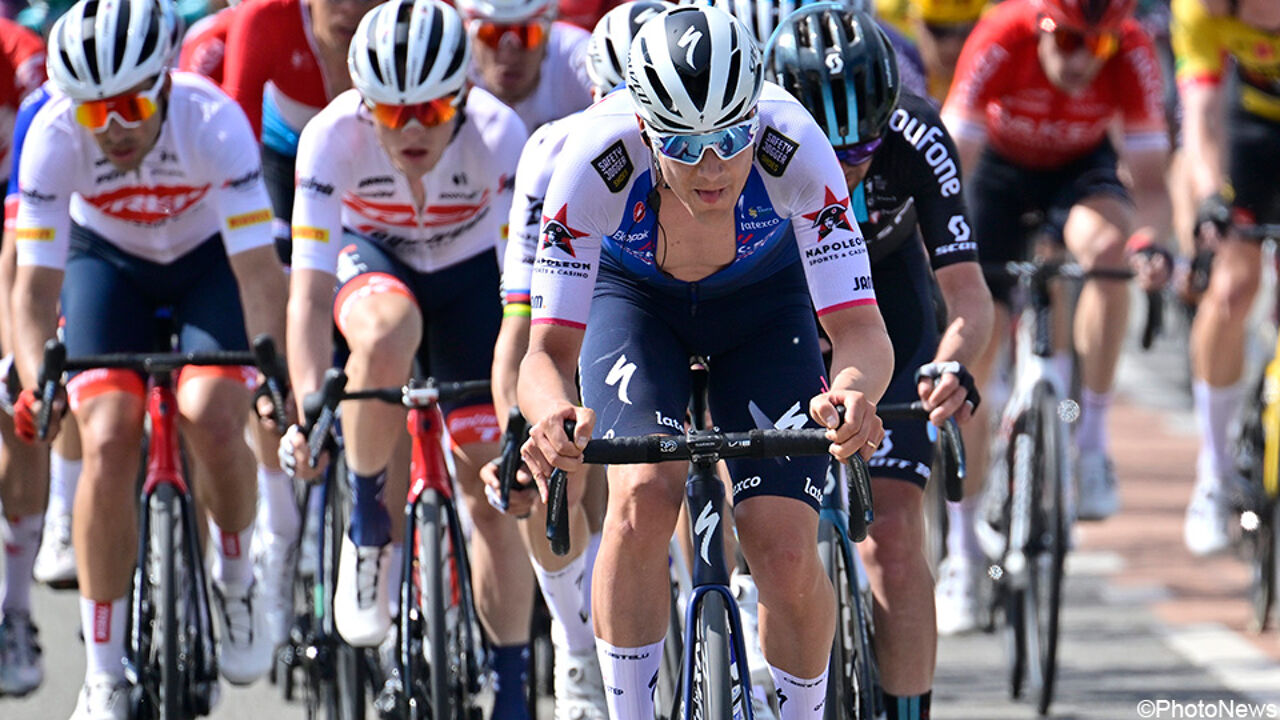 Louis Vervaijk also has a very important week ahead.
First the last week at Vuelta, of course, but De Tribune also looked at what awaits Evenepoel in the upcoming seasons.
Thijs Zonneveld will keep Remco Evenepoel away from the tour for at least another year: "At the moment I wouldn't have done that yet. It's going to last at least another 10 years and it's a matter of not getting burned."
"Evenepoel is a very impressive talent. He wants everything fast, but maybe slow him down and see how he can get the most out of his career. It might be wise to send him to the Giro again next year. The tour is really very cool, very different from the Vuelta."
Listen to the full episode of De Tribune

"Subtly charming internet specialist. Avid writer. Friendly alcohol guru. Music ninja. Devoted social media fanatic."