Wout van Aert washed his punctured tire at Herentals with a hard sand demonstration at Duinencross in Koksijde. Halfway through the race, the Belgian champion turned on his turbo, and Mathieu van der Poel and Lawrence Swick could not follow. Van Aert was more than a minute and a half ahead of the Dutchman. Eli Iserbyt retained his lead in the X²O standings at fourth.
Van der Poel with a jab

Woot van Aert and Matthew van der Poel have played their eighth match this winter. The Belgian champion won for the fifth time (after victories in Mol, Zolder, Diegem and Loenhout). Koksijde became one to frame.
Match story: Van der Poel quickly rocketed into one of his favorite matches. Van Aert had to use his sprinting ability to close a gap of a few seconds.
The Belgian champion felt he wasn't dealing with the right type of tyre. In the material publication, he found a version with Tyfoon tires, the heir to the classic Grifos.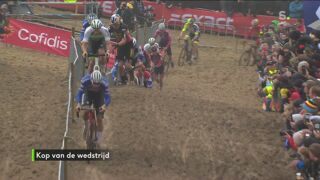 Van Aert with the top

Sand specialist Laurens Sweeck rode briefly with two laps to go. Until Van Aert took off halfway at Koksijde Air Base.
With his blazing bike and trail for jogging in the dunes, he flew away from his opponents. On one lap he took 20 seconds over Van der Poel. After one round, the Dutchman was 50 seconds behind the Belgian champion.
Van der Poel knew the time and threw in the towel. Obviously, his back was playing tricks on him again. After 8 laps of racing he had to give up a minute and a half, and Swick finished two minutes behind Van Aert.
Behind the three, Eli Iserbyt extended his lead in the X2O Cup. He added some extra seconds to Lars van der Haar.
On Saturday we race in Gulghem: with van Aert without van der Poel. The two will meet again on Sunday at Quel van Sonhoven.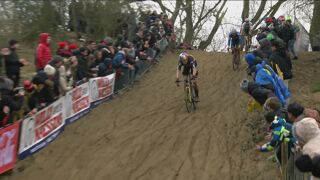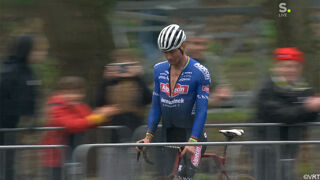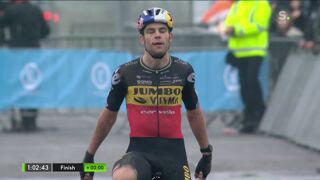 Feedback after the cross in Koksijde: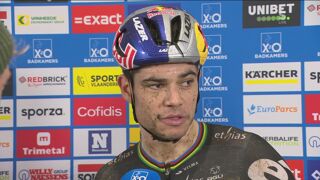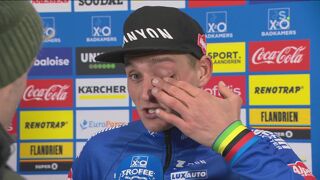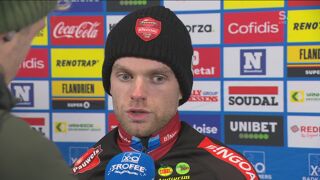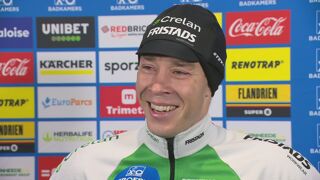 Van der Poel appears to have back problems again, and follows nearly a minute ahead of Van Aert
"Subtly charming internet specialist. Avid writer. Friendly alcohol guru. Music ninja. Devoted social media fanatic."