The Belgian handball men were pulled out of the cloud. After the euphoria against Tunisia, the warning against Bahrain followed. Despite a lightning start, the Red Wolves lost their last group match (28-30) and must be content with third place in their group, just enough for a place in the next round. In it they met Egypt, Croatia and the United States.
The Red Wolves pull away 5-0

The first victory in the World Cup, 31-29 over Tunisia, gave the Belgians wings. Against Bahrain they started the match scathingly.
Coutres flew every ball into the corner and goalkeeper Letience kept a clean sheet on the board for a long time: 5-0.
But after about 10 minutes, the Belgian machine started to malfunction, while the Bahraini started to work. The number 2 in Asia broke Lettens' code and evened the score: 9-9.
It could be worse. Face to face with goalkeeper Mohammed, Belgium accumulated defeats, Bahrain ran out and entered the second half with a reward of 3 goals: 12-15.
She was allowed to break into the Belgian dressing room.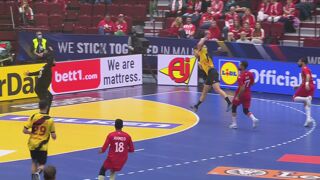 Belgian tactics offer no consolation

It may have been just a first-half storm as Bahrain pulled away from Belgium.
Admittedly, the Bahrain goalkeeper was also a good goalkeeper. The Red Wolves seemed to be shooting blanks.
National coach Cela used his well-known tactics and fielded 7 field players for 6 on offense. Without much success.
Glorieux also got a red push-up under his nose. His opponent got to his feet, and the referee saw it the other way around.
Bahrain played its experience at the highest level. In the last minutes, Rahma, the quarter-finalist of the Games in Tokyo.
Belgium was allowed to come close to two goals. Final score: 28-30.
(scroll down for comments)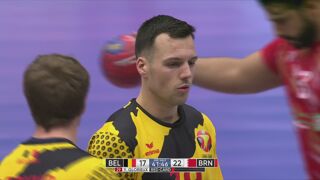 Just enough to qualify

Bahrain finished the group in second place, thanks to the logical victory of defending champion Denmark over Tunisia (34-21) and Belgium in third place.
This is enough to get a place in the second round. They will meet with Egypt, Croatia and the United States in the coming days.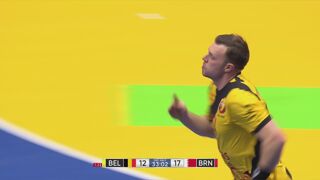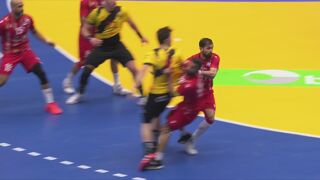 Belgium targets

8 – Rafael Coteres
5- Arab Quraimi
4 – Tom Robbins
2 – Bartosh Kadziora
3-Nick Brown
1 – Jeroen de Bully
1 – Yannick Glorieux
1 – Uncle Simon
1 – Kobe Serra
1 – Serge Spurin
1 – Yves Vancusen
Reactions after Belgium against Bahrain in the World Cup:

"We are disappointed," replied national coach Yerim Sylla. "We could do better, we deserved second place in our group. We didn't succeed."
"At a certain point they started to score and we started to miss easily. The particularly unfortunate thing is that we also started to defend less."
"Everyone is a little tired," the coach admits. "Playing three games in a short time is something new for us. That shouldn't be an excuse, and neither should Bahrain."
"We will have to quickly overcome this disappointment in order to play the next matches as much as possible," Sela concluded.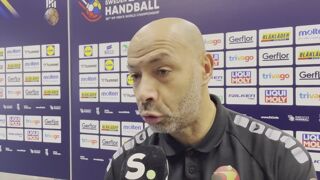 "When Bahrain started moving in, we started to have some doubts," says construction worker Jeroen de Paule. "Just like in the previous matches, we lost duels. This is how we allowed Bahrain to enter the match again."
"It hurts to lose like that. We have to blame ourselves for the defeat. We didn't play the perfect game, it should have been better."
"Physically it wasn't too bad," says the 31-year-old. "Everyone has some aches and pains, but we're still in good shape."
"We now know what it's like to win a World Cup. We want to feel that again."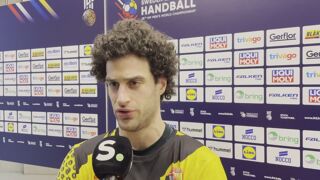 Simon Ohms analyzes: "We collapsed a lot, missed a lot of shots, and there were holes in defence."
"We had previously insisted that we also wanted to win this match. So it was a big disappointment."
"Bahrain's experience shouldn't be an excuse, we just had to win the match," said the 28-year-old circuit player.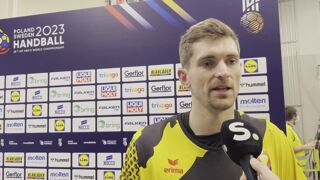 "Subtly charming internet specialist. Avid writer. Friendly alcohol guru. Music ninja. Devoted social media fanatic."