The assassination of David Amis: what do we know so far?

Conservative MP David Amis, 69, was stabbed yesterday during the so-called circuit surgery, an hour of citizen counseling, so to speak, at Belvers Methodist Church in Les-on-Sea, southeast England.
Ames has been a Member of Parliament since 1983, was married with five children. Politically, he was socially conservative and took strong positions, including against abortion and animal welfare issues.
A 25-year-old man has been arrested on suspicion of murder. He will be a British man of Somali origin. The police are treating the case as an act of terrorism.
The Mirror: Ugliness pollutes the national debate

"He died in the service of the people" headlines daily mirror. The newspaper compares the 2016 killing of Representative Jo Cox, the newspaper wrote in its statement: "In recent years, ugliness has infected the national debate with intolerance and toxic language that has displaced respect and understanding." Suspension.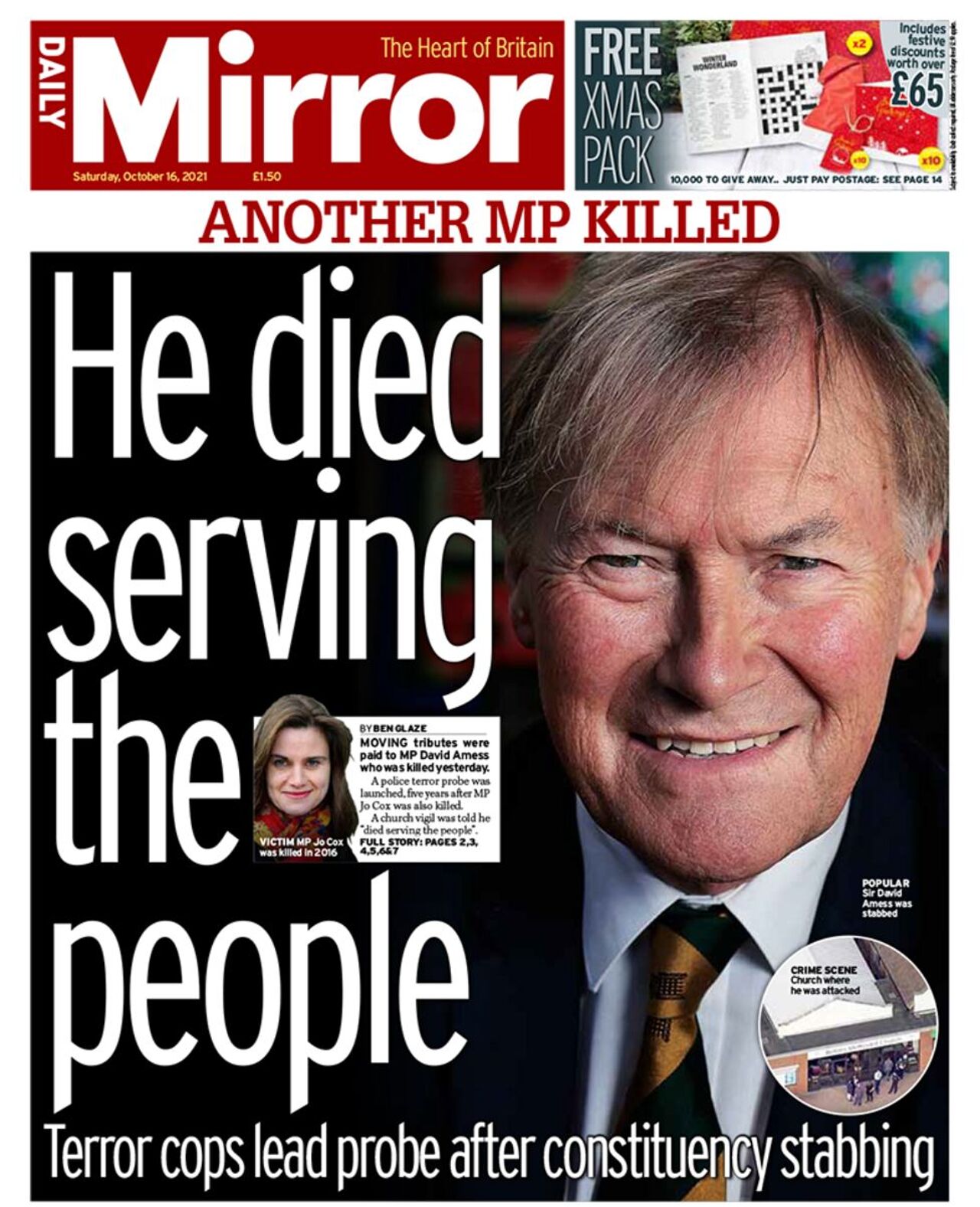 The Daily Telegraph: 'His dedication has become his weakness'

from Daily Telegraph Put a picture of David Amis with his dogs on the front page. Michael Portillo, a former leader of the Conservative Party, describes his friend as a highly committed Member of Parliament. He writes that this dedication will become his weakness. "Sir David would never change his routine even if he knew his safety was in danger."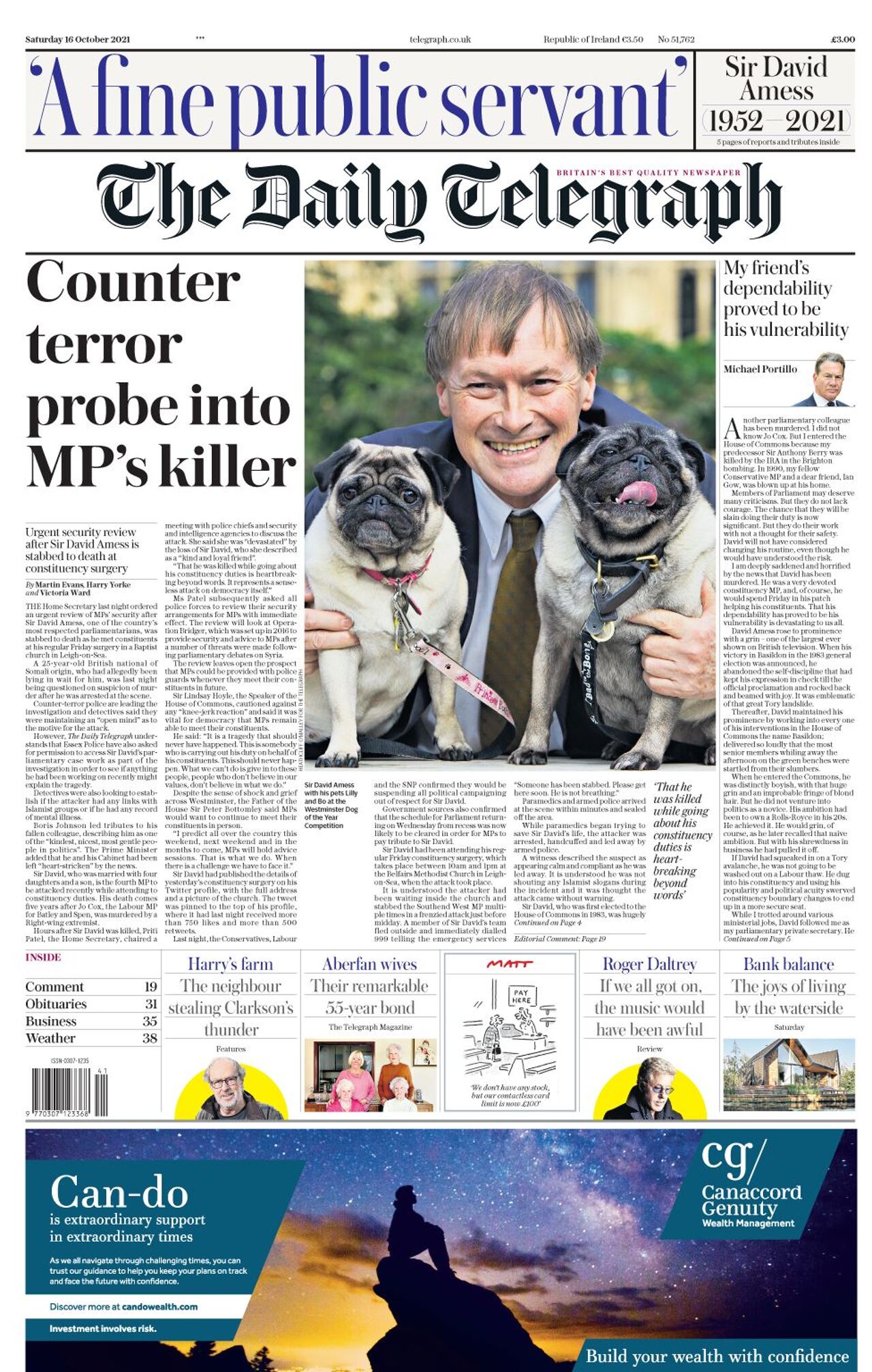 The Times: Personal conversations are in danger

Moreover times Put Ames and his dogs on the front page. Ames was a great animal lover. In his book published last year, Ames wrote that he was advised not to receive his constituents alone anymore and that he added more security to his home. Commentator Matthew Paris believes the murder threatens the personal conversations that MPs cherish.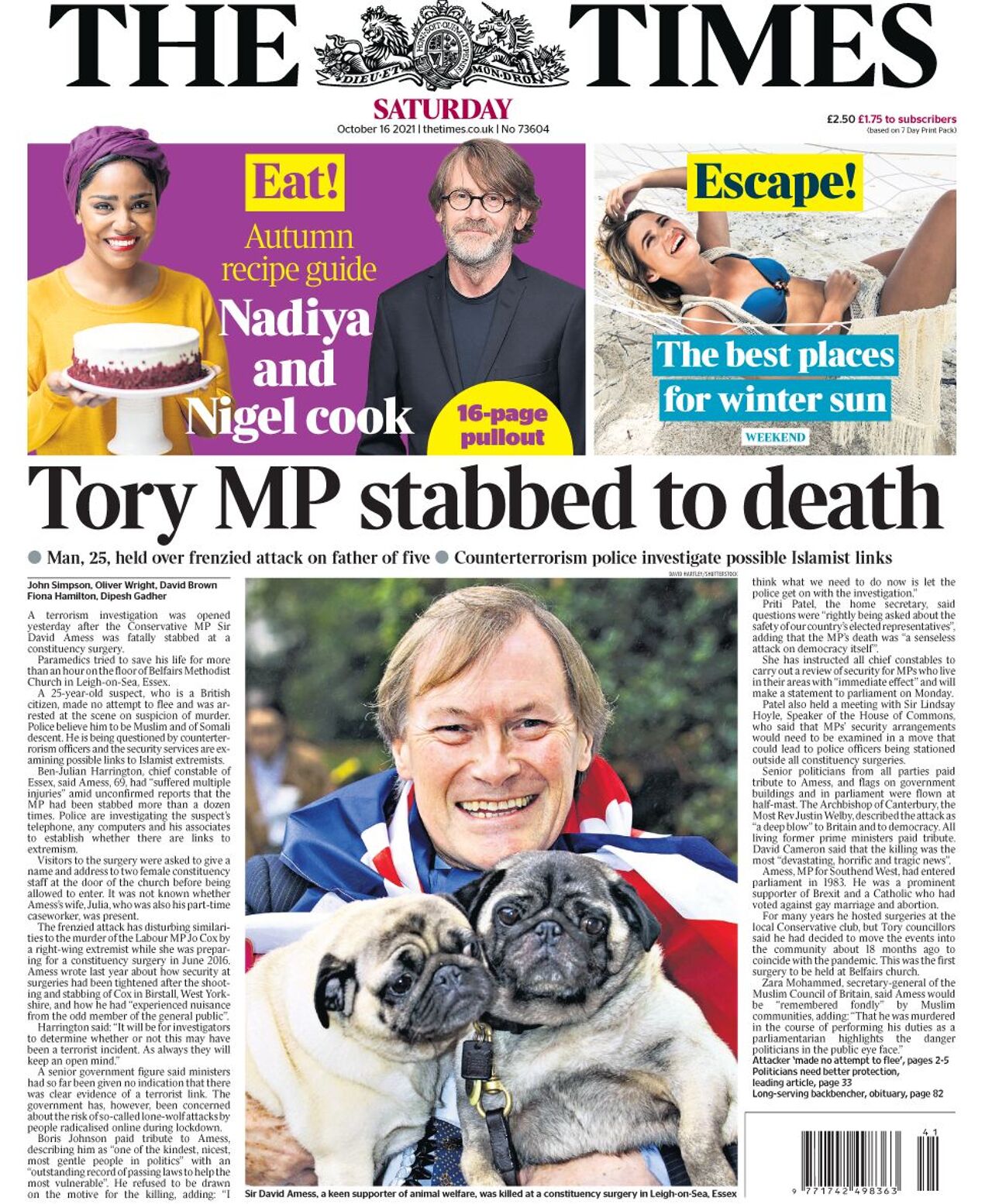 The Guardian: 'A meaningful discussion on empathy'

"Horror in broad daylight" headlines guardian. This tragedy should spark a meaningful discussion about the empathy that liberal democracies need. Suspension.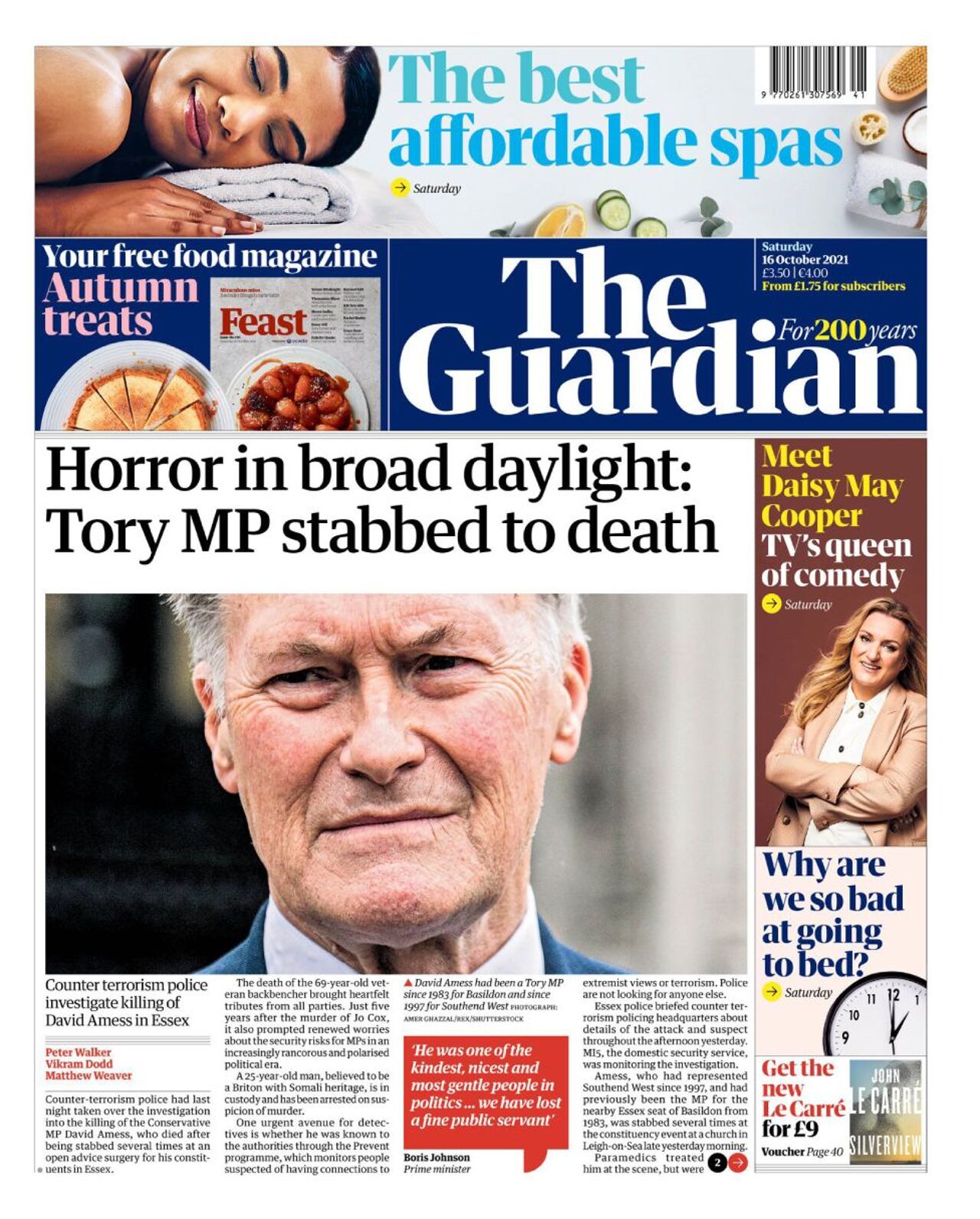 Daily Mail: "A new attack on democracy"

from daily Mail He paints a picture of David Amis as a family man, with a picture of him at the wedding of one of his four daughters. Murder is another attack on democracy, Commentator Ian Pearl writes. "Our politics has become more toxic as the debate grows bolder and more intense. It is fueled by divisions over Brexit, the coronavirus pandemic and, most importantly, the caustic nature of social media that crave for attention to those who are shouting the loudest."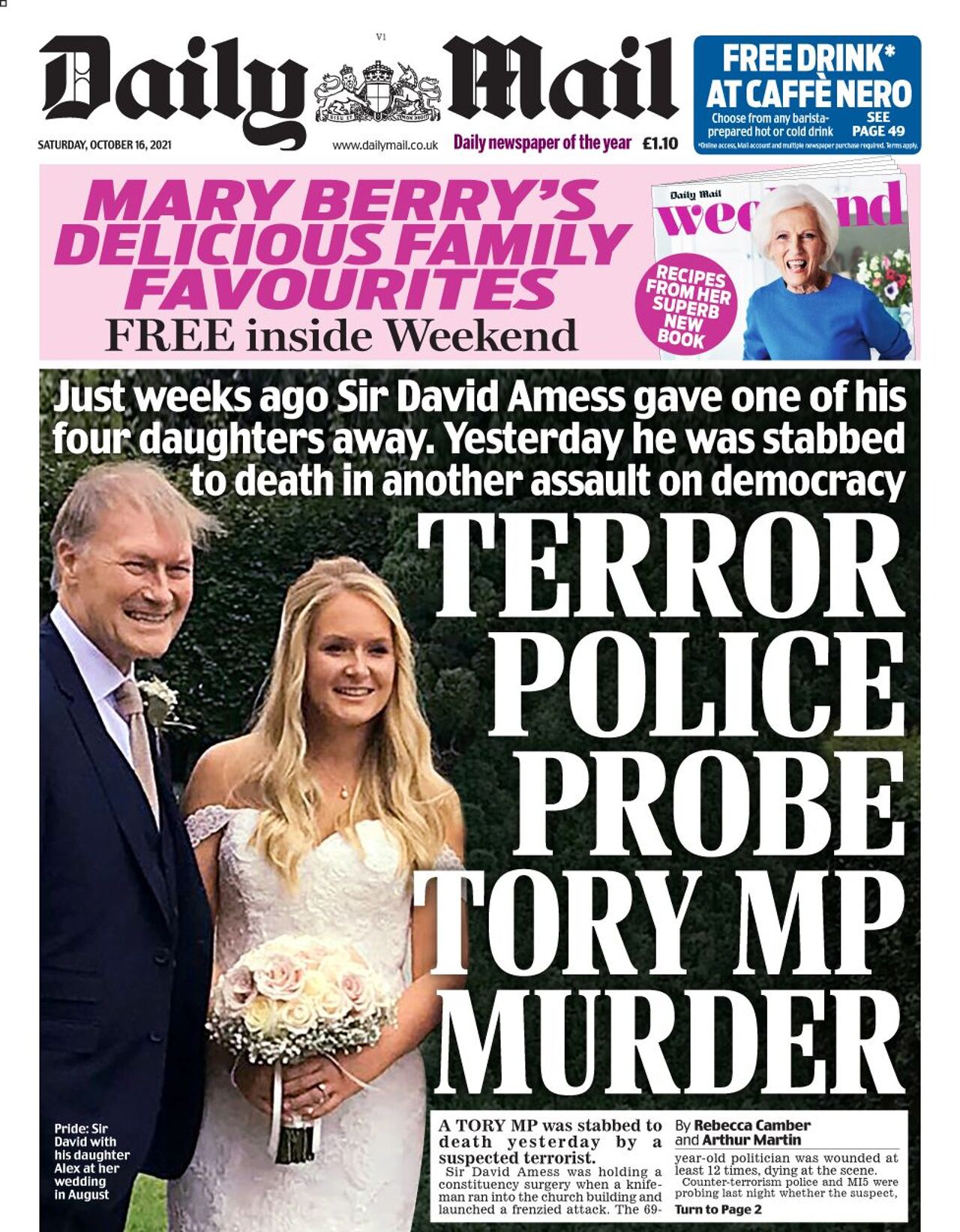 Daily Express: "Soft and friendly"

from daily expression Put David Amess' full page on the front page. The paper describes Ames as a "nice and kind" politician.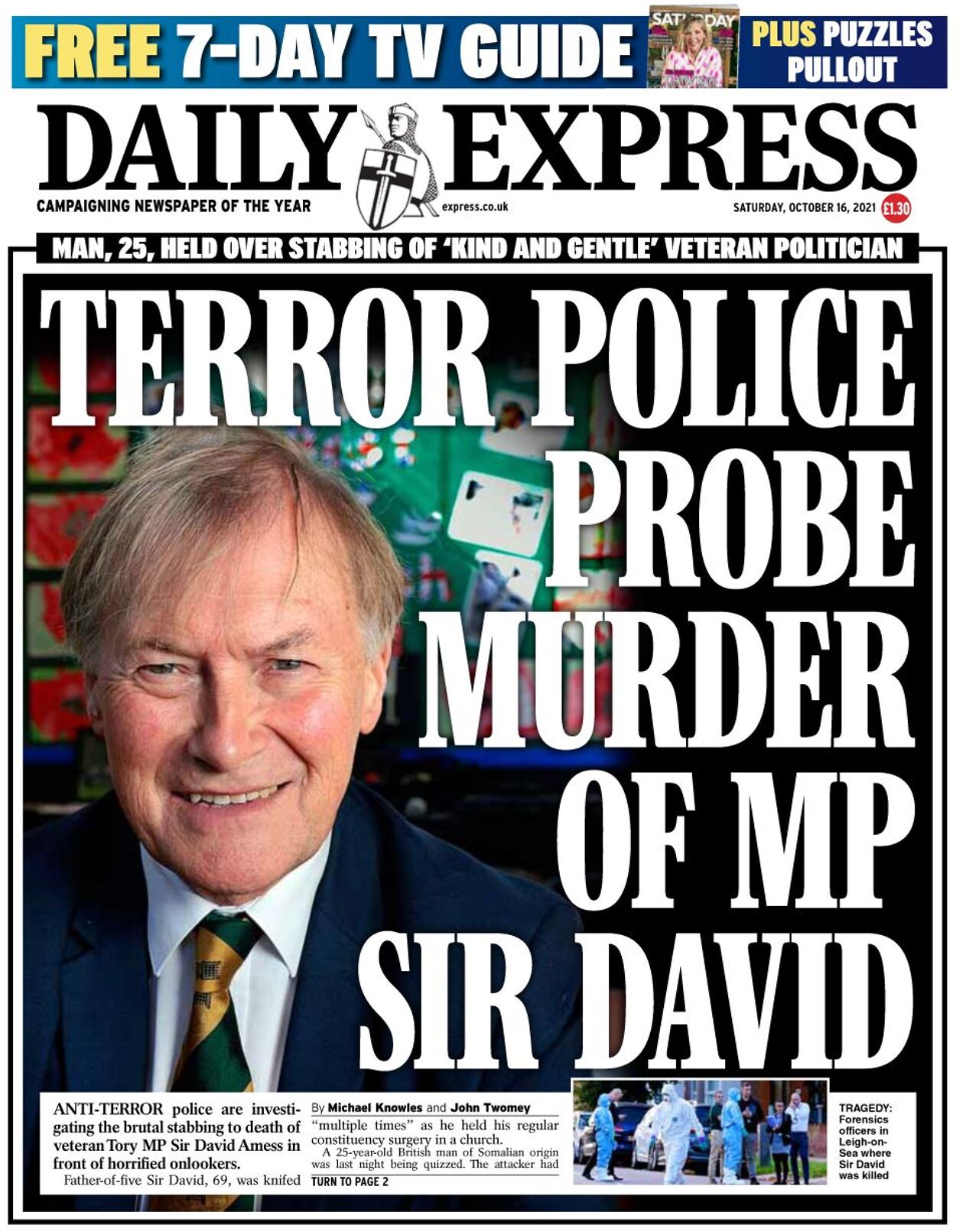 I: "The killing takes away the feeling that MPs can interact freely with the public."

He writes: "He was killed while serving the people." I. British politics is in mourning, and society is in shock. "Sir David's death not only robs us of his warmth and talent, but also deprives us of the feeling that Members of Parliament can interact freely with the public," Commentator Paul Waugh writes.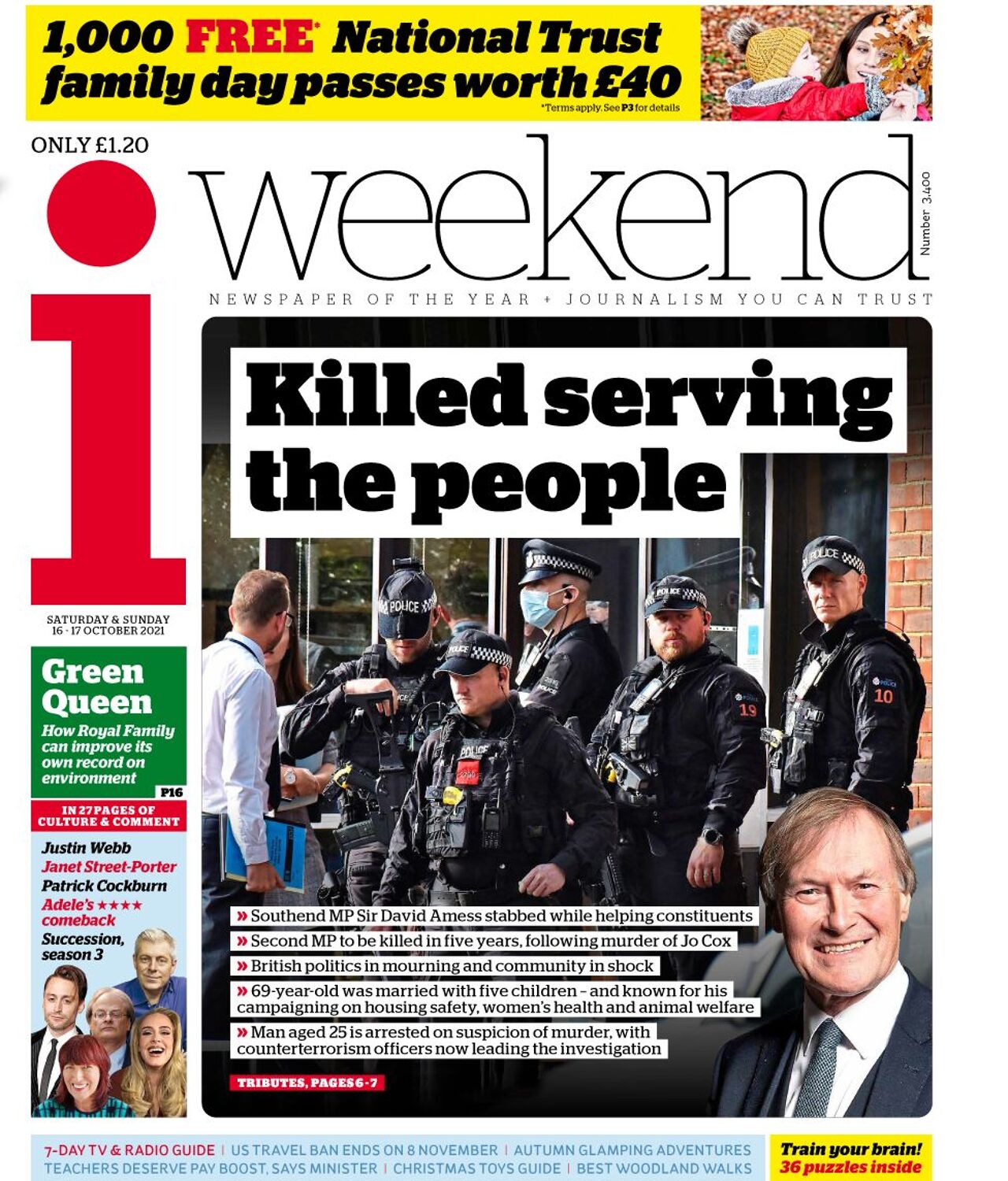 The Sun: "Waterproof Safety Measures"

Another picture of David Amis and one of his dogs on the front page of the sun. Here, too, is the message: "Office hours are a vital link between MPs and their constituents, but it is painfully clear that they cannot continue without tight security measures."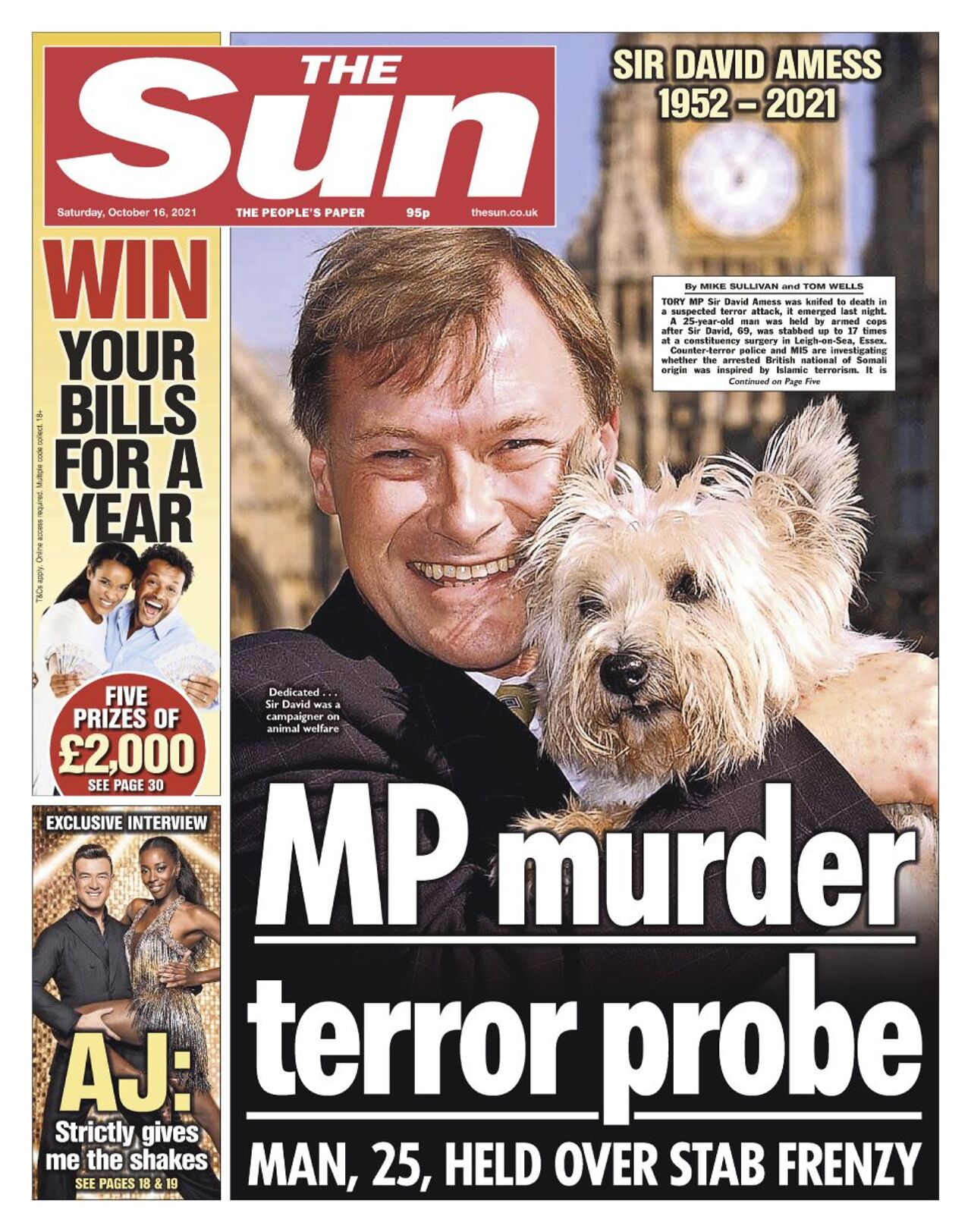 Daily Star: "How could this happen again?"

"How could this happen again?" Asks Daily Star Wonders. The newspaper, like other media, refers to the 2016 murder of Representative Jo Cox.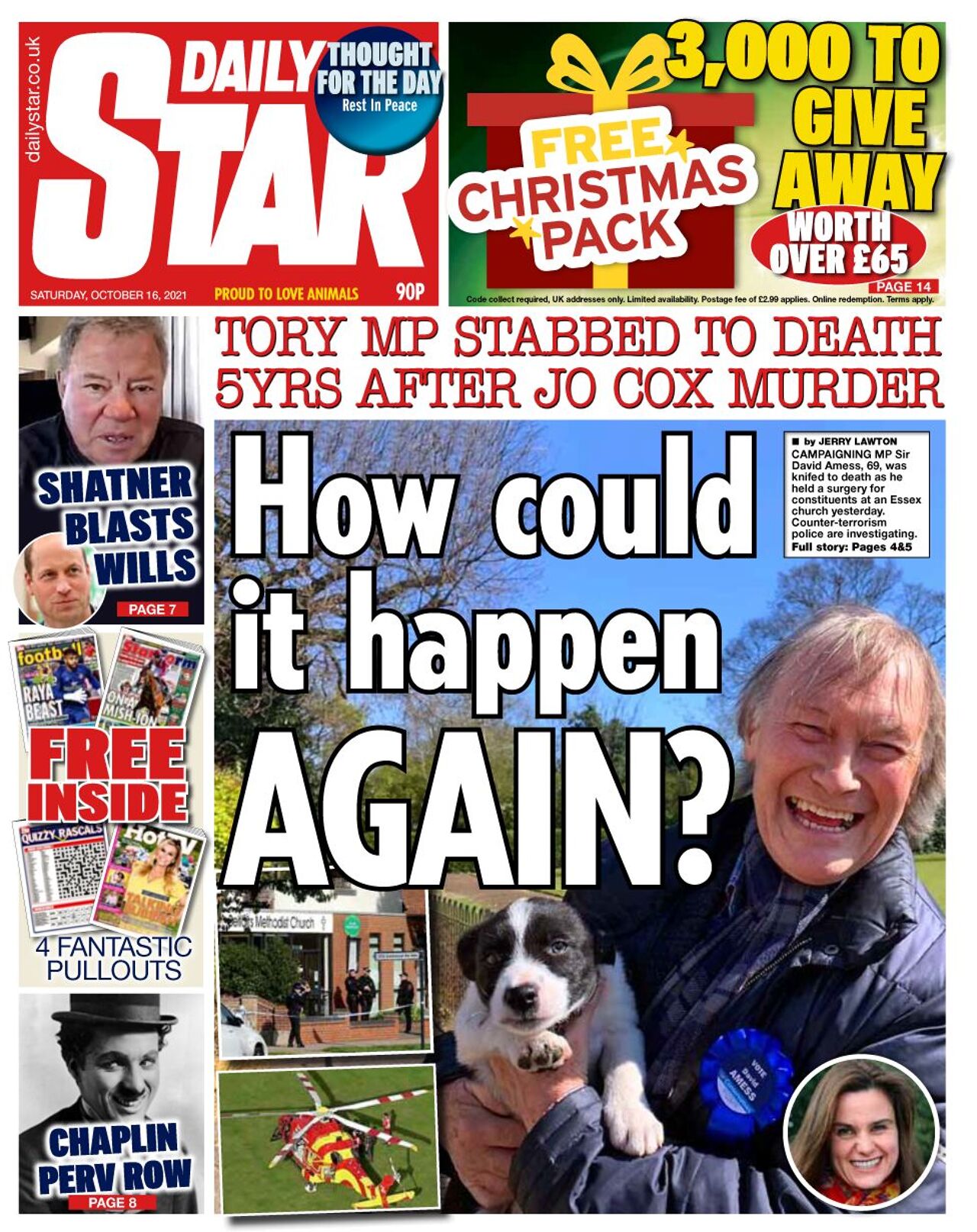 "Creator. Award-winning problem solver. Music evangelist. Incurable introvert."