The Jumbo-Visma cycling team doesn't like to leave things to chance. Each decision must be carefully considered. The finger of blame on Fred Wright (Bahrain-Victorius) for the fall of Primus Roglic in Volta was a curious exception to this strategy. Cycling journalist Jonas Creteur and Jonas Heyerich found a critical PR mistake on the De Tribune podcast.
Stage 19 in Volta. Fred Wright (the Bahrain victor) races to second place behind winner Mads Pedersen. After arriving, the young Briton was surprised by questions about Primus Roglic's crash three days earlier.
Only then was Wright informed that Jumbo-Visma had published a press release during the ride, in which he was blamed for the accident.
"The truth is that the fall was not due to a bad road or lack of safety, but to the behavior of a rider," the letter read.
"I don't have eyes in my back, or else I would have stretched. Wright came in from behind and took the wheel out of my hand before I knew it," Roglic explains.
The place to raise specific issues about the race is with the course commissioners. Offline after a few days.
Fred Wright defends himself on the spot and his team responded the same day on their website. They talk about a racing accident, This is specific to this sport.
Furthermore: "The place to raise certain issues about the race is with the race commissioners," the team wrote. "Not after a few days online. Such a statement creates vitriol and hatred against fellow member of the group."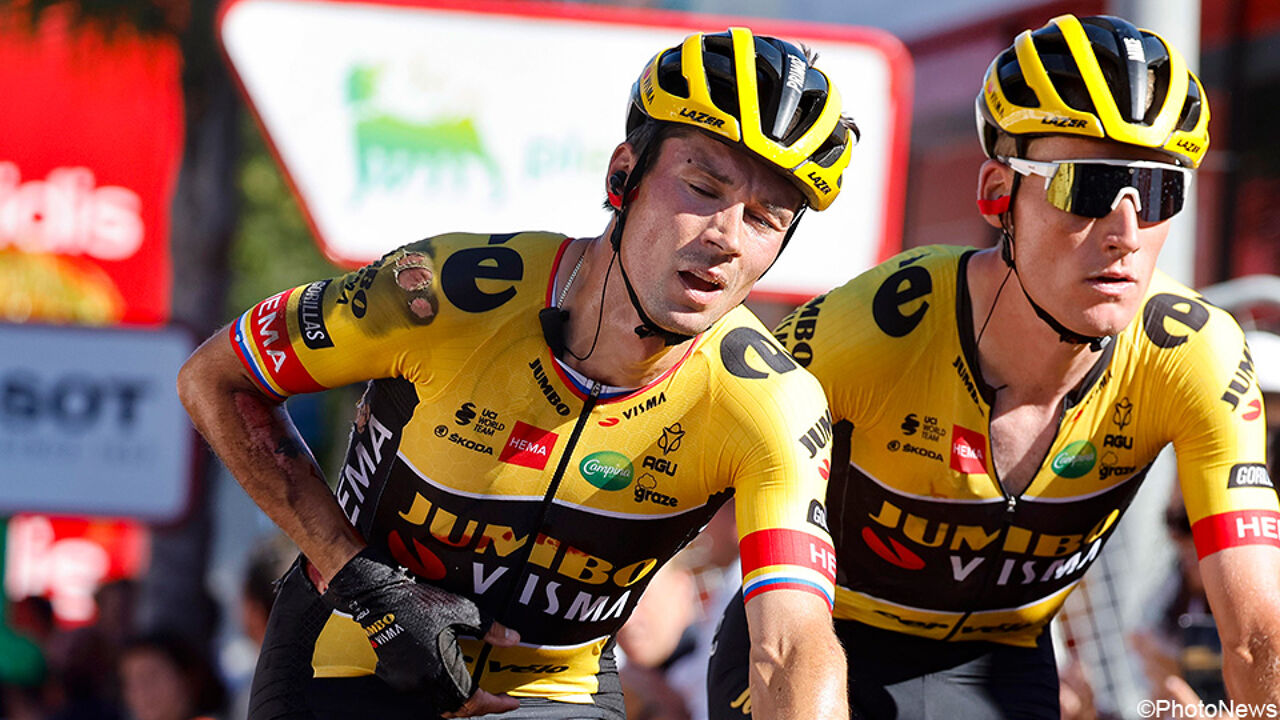 "Roglic knocked on the table"

With all the attention Remco Evenepoel has had, the accident didn't get much attention from us, but in our De Tribune podcast, cycling journalist Jonas Creteur (Sport/Voetbalmagazine) and Jonas Heyerick (Bahamones) are back with their weird Jumbo-Visma strategy.
"It was a communication and PR mistake," says Creator. "You don't see in any picture that Wright is wrong. And even if that were the case, this is a war you can't win because you don't see it. So you have no proof."
Jonas Herrick also had to deal with accused Fred Wright. That's why Herrick did something he says he's never done. "I sent a letter to the press officer at Jumbo-Visma saying their statement was nonsense."
"It's Roglic that goes from side to side. I haven't heard anyone say then that Jumbo-Visma and Roglic are right."
After that I haven't heard anyone say that Jumbo-Visma and Roglic are right.
"At Jumbo-Visma they say they state Roglic's opinion, but that's not true if you put that text on your website, with comments from your general manager Richard Plugge," says Jonas Heyerick.
For once, the leader whispered something in the team management's ear instead of the other way around? According to Herrick, yes. "Roglic and Wout van Aert's team are usually smart in their communications."
"But I think Primoz Roglic came to the table as one of the team's greatest captains and made sure to publish the text. The team had no other choice in this case."
See for yourself the pictures of the fall of Roglic

"Subtly charming internet specialist. Avid writer. Friendly alcohol guru. Music ninja. Devoted social media fanatic."