There was a strong wrong note at the end of the Champions League anthem. Club Brugge marred their tight group stage with a fiasco against Benfica. Our analyst Eddie Snelders believes multiple stakeholders are to blame: "Scott Parker and his players don't know anymore, but the board created this mess."
The dreaded scenario has come true. Club Brugge was a dool one size smaller than Lisbon's Benfica.
The Belgian champions leave the Champions League with their heads down after a 7-1 defeat over two matches against the Portuguese club. What a contrast to the party after that historic qualification for the 1/8 finals.
"The club should have left this stage in a better way," says analyst Eddie Snilders.
"It was just Benfica playing ball. Because of the club's disappointing performance, it seemed to Benfica at one point that it was a training match against a third-division side. It was just hung with hooks and eyes, a real low point. What a shame after such a great group stage to end." On such an anticlimactic note."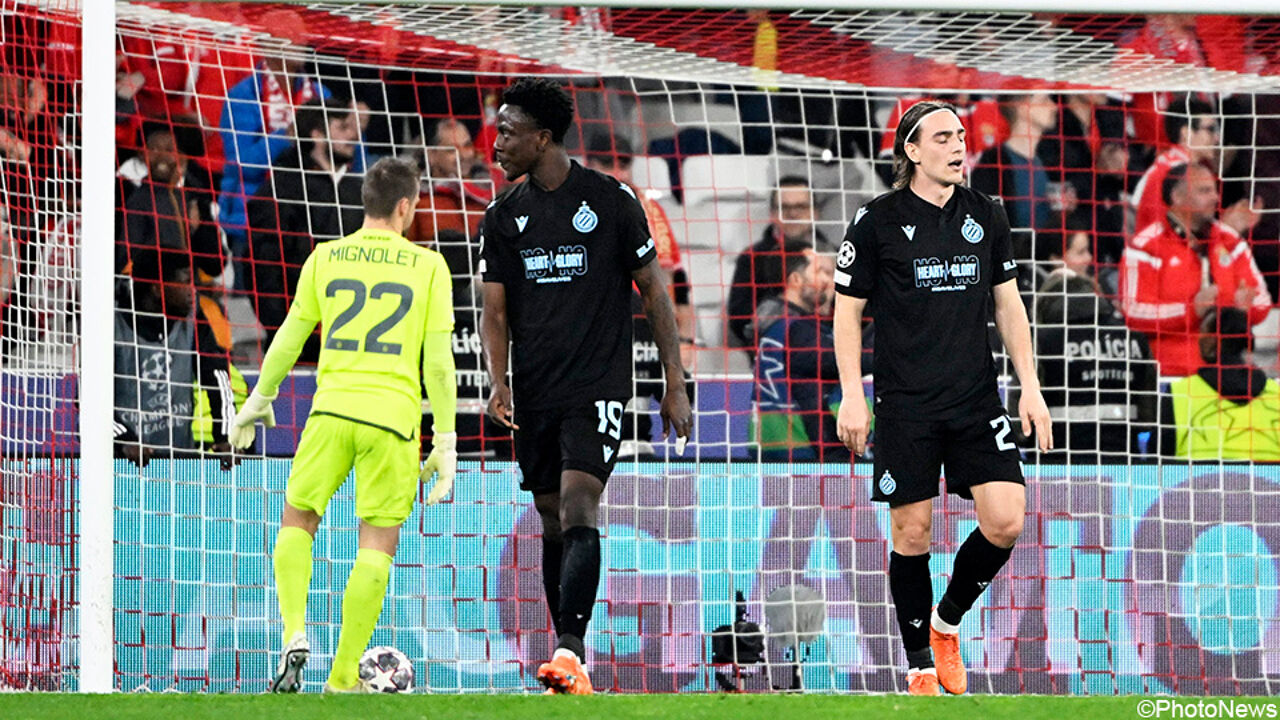 The players, coaches and board of directors are guilty

Eddie Snilders saw that some of the strongholds of the time had completely lost their way.
"This group doesn't exude confidence at all anymore. When you see Vanaken walking across the field…completely sidelined. Also, Scylla makes the same mistakes over and over again. There's simply no one to wet their chest and take the team to a pull, there's no bit of resilience."
Snelders thinks Coach Scott Parker doesn't offer any guidance either.
"He just – like the players – doesn't know anymore. His plan to put Buchanan in the center and sneak into Souwa on the right doesn't work. He's trying to find things that can help the team but things go from bad to worse."
"The club is now much worse than it was before he arrived. How many good games has he had under him?"
In the past, the board in particular made the huge mistake of firing Carl Hofkins so quickly.
And so for Snelders, the blue-black board should also look in the mirror.
"In hindsight, they especially made a huge mistake by firing Karl Hoefkens very quickly, under pressure from the fans. They created this mess themselves. Certainly by getting a coach who doesn't know the Belgian league and then also giving him a contract for 2.5 years."
"Do you have to sack Parker before the game against Standard? (Sigh) The tackle time before that game is very short, but anything is possible at the Club these days. You can't keep being patient, can you…"
"Subtly charming internet specialist. Avid writer. Friendly alcohol guru. Music ninja. Devoted social media fanatic."