Last year was a disaster for bitcoin investors: in 2022, the price has fallen by more than 60 percent. Opinions differ on how the bitcoin price will develop in 2023. Some experts predict a wild ride of up to $250,000. Others see the future as less rosy and believe that the bottom has not yet been reached.
a look. Two minutes explained: What are cryptocurrencies and how do they work?
2022 Was A Turbulent Year For Cryptocurrency: Stablecoin TerraUSD Celsius Network proved useless, got into trouble and FTX went bankrupt. Millions of people lost their money. Bitcoin price fell to $15,500 in November lowest point within two years. At the end of March, at its peak in 2022, the bitcoin price was around 47,000 euros.
Not the first big breakdown
This severe setback is not the first in Bitcoin historywhich has only been around since 2009. The chart below shows that the price also fell by tens of percent in 2013 and 2018.
Many analysts believe that a return is possible in 2023. However, this is not a guarantee, as others believe that the price will drop or even that Bitcoin will become worthless.
Investment capital: $250,000
Billionaire, venture capitalist and die-hard believer in bitcoin Tim Draper sees the future through rose-tinted glasses. He noted to Bloomberg that he sees the price of bitcoin rising to $250,000, an increase of about 1,400 percent.
Investor Alistair Milne, founder of the Altana Digital Currency Fund, expects the price to reach at least $45,000 by the end of this year. By the end of 2024, he expects the price to be "between $150,000 and $300,000," he says on Twitter.
As an explanation for this sharp upward trend, Draper and Milne point to a 'Bitcoin halving' in the year 2024. With such a bitcoin halving, which happens roughly every four years, the reward bitcoin miners receive for verifying transactions 'drops to half ". blockchain. In this way, bitcoin becomes more scarce.
Professor: "a controlled bull market"
Carol Alexander, a fintech and blockchain expert at the University of Sussex, may have a somewhat more realistic prediction. According to her, the crypto ecosystem will be more mature by the end of 2023, once the FTX debacle has been addressed. She told CNBC she expects a "controlled bull market". Bitcoin could rise to $30,000 in the first quarter, and then to $50,000 after that, according to Alexander. She warns of "periods of turmoil and perhaps some short-lived incidents."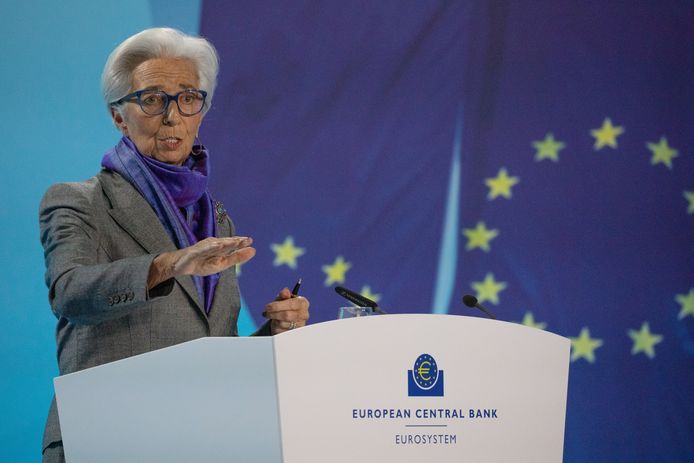 Eric Wall, CIO of crypto fund Arcane Assets, believes that the bitcoin price bottomed out in November and predicts that the price will rise "above $30,000" this year.
Higher interest rates
So far positive expectations. Mark Mobius, a seasoned investor from Mobius Capital Partners who actually predicted the price to drop to $20,000 last year, sees the biggest drop in the value of the digital currency. "As interest rates go up, the attractiveness of owning or buying bitcoins or other cryptocurrencies becomes less attractive," he explained to CNBC.
It fell to $10,000
According to Mobius, the period for benchmark pricing is over. This boom was related to "the US Central Bank (Fed) printing a lot of dollars. As a result, there was a lot of money to speculate in cryptocurrencies." The Federal Reserve is currently gradually raising interest rates in hopes of curbing high inflation. Mobius expects the price of bitcoin to fluctuate between the current level ($16,000) and $10,000 in 2023.
Matthew Sigel (VanEck Investments) forecasts in the same area. He expects the energy price hike and the cryptocurrency (XRP)-related lawsuits to have a negative impact, causing the bitcoin price to drop from $10,000 to $12,000 in the first quarter.
"soap bubble burst"
Analysts from Britain's Standard Chartered Banking Group see it as bleaker. They expect the bubble to fully burst in 2023. "Bitcoin price drops to $5,000," they predicted in a report that appeared in early December. "Cryptocurrency returns appear to be declining along with technology stocks, and while the price has stabilized somewhat, altcoins have been devastated." Analysts fear that more cryptocurrency exchanges will run into trouble, leading to a complete collapse of trust. Investors will then want to return to the classic safe investment: gold.
The European Central Bank (ECB) continues to warn that investors in bitcoin or cryptocurrency could lose all their money. At the end of November, it appeared in one of the blogs that regulating the sector is actually superfluous, because it can be interpreted as approval. According to the ECB, the current price stability is likely to be "last gasps on the road to futility." In other words, Bitcoin is invaluable.
a look. Two minutes explained: What are cryptocurrencies and how do they work?
Unlimited free access to Showbytes? Which can!
Log in or create an account and never miss a thing from the stars.

"Total coffee specialist. Hardcore reader. Incurable music scholar. Web guru. Freelance troublemaker. Problem solver. Travel trailblazer."