As a sailor, you can completely disconnect from civilization. But with the arrival of Starlink, a new era is dawning. Now you can email, text or even stream movies in the most remote places on Earth. How does this work, and do you want it?
At Cape Canaveral, Florida, the Falcon 9 rocket launch is now a fixture. This falcon is a mule for the American aerospace company SpaceX and is indispensable for its subsidiary Starlink. Every month, Starlink launches two Falcons into space, each carrying sixty satellites. After only an hour's flight, the satellites fall out of the rocket one by one, like a pile of unopened letters. Once outside, it unfolds to allow its panels to catch the sun's rays.
From the Netherlands, the satellites could be clearly seen shortly after launch, like a train of bright spots in the dark sky. Almost a quarter of the planned 12,000 satellites are already floating in low Earth orbit. During a potential second phase, that number could rise to 42,000.
all over the world
The purpose of this exercise? Broadband Internet access worldwide. So also in places where there are no other facilities, such as on the wild – or at sea. For one mariner of the world it might be a nightmare, and for another it's easy to use. We talk to Jan Giles, who is on a trip around the world with his family and who you could rightfully call an early adopter. He's been on the road for two years now, and to be able to continue working for his IT company, fast internet is a must.
Giles: "In the Caribbean, you can get internet with a few SIM cards on all the islands in the region, but since we're sailing toward the Pacific, we wanted to try Starlink." He installed the system in Curaçao and it worked better than expected: "The speed is strange. We immediately achieved 160 mbps, while with our SIM 6 and with WiFi in the marina we achieved a maximum of 2 mbps. It's not inferior to Internet at home via fiber optic cable.
Welfare
In early March, the American yacht Raindancer sank in the middle of the Pacific Ocean after colliding with a whale. The four people on board had Epirb activated and had limited connectivity via Iridium GO! , but are rescued by another sailing yacht in just ten hours thanks to Starlink. As many as ten yachts in the area responded to the distress call that appeared on Boatwatch.org.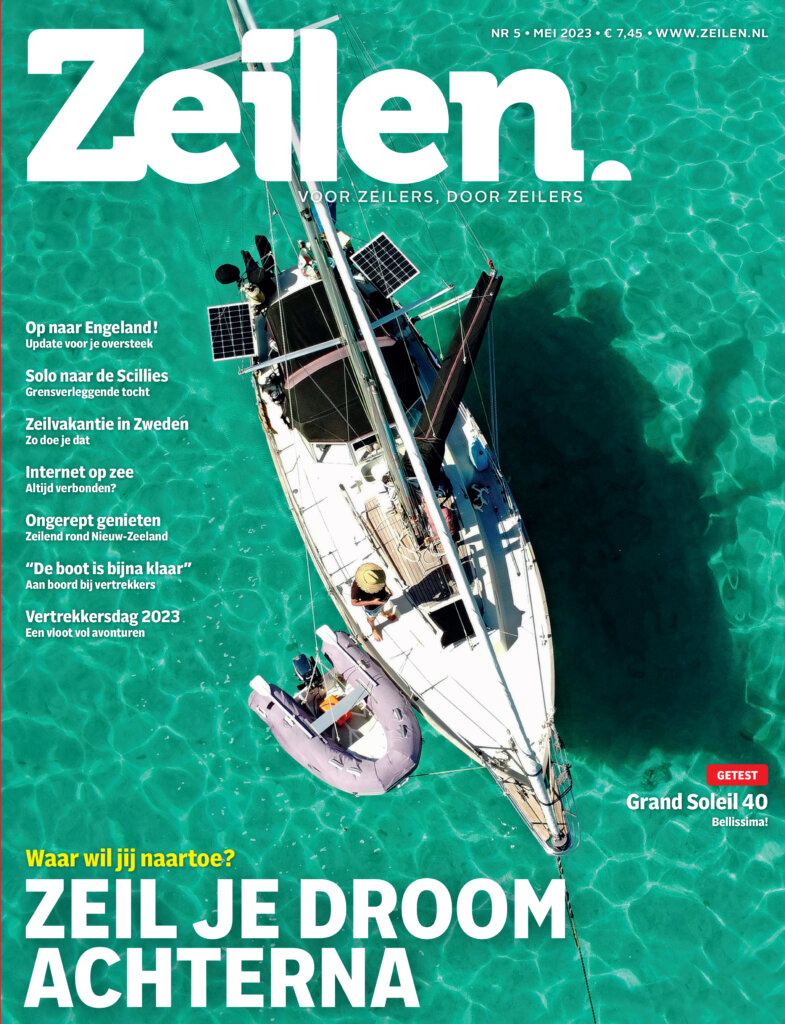 Sailing 05/2023
Curious about the rest of the story? What does the development of the Internet look like in the sea? What prices should you consider? What can you do with your existing router? What about space junk? And what does the latest generation of Tarkin use? You read it all in sailing 05/ 2023. Buy the issue here online in the online store or read (article) to sail here Digital. The release is also available in stores through Wednesday, May 24th. And do you want to read these kinds of stories every month from now on? Become a subscriber here.
Cover photo and photo: © Tatiana Dyuvbanova – iStock
Text: Joris Westerveld
Tags: star link Last modified date: May 1, 2023
"Total coffee specialist. Hardcore reader. Incurable music scholar. Web guru. Freelance troublemaker. Problem solver. Travel trailblazer."