The Benelux Tour is now called the Renewal Tour. Under the momentum of new sponsor Renewi, the five-day bike race aims to become an exemplary event in the field of sustainability. This year, the Renewi tour begins on August 22 with a team presentation in Knokke-Heist and ends on August 27 in Bilzen.
Reducing the environmental footprint by recycling as many of the remaining waste streams as possible is central to the collaboration between the racing organization and Renewi. At Benelux, Renewi is the "waste to product" market leader that treats as many waste streams as possible and recycles them into valuable new raw materials, materials and products. The Renewi Tour, along with many other partners and suppliers, strives to become a zero (leftover) waste event.
With this plan, organizer Golazo is building on the green drivers of the 2021 Cycling World Championships in Belgium, which Golazo co-organised. With Deloitte's sustainability study as a benchmark, the partners aim to take a few more steps together in terms of sustainability.
"It all starts with the sustainability pact we make with our partners, suppliers and our various cities," explains Christophe Empiens of Golazo. "Waste, energy, water, mobility, space use,… With Renewi, we are aggressively working to reduce waste left over from this year and we will recycle as much as possible. Some other parts will require more time, but our partnership with Renewi will last at least three years." We therefore want to reduce waste to 0% by 2025 and have taken major steps in other areas of sustainability."
"At Renewi, we see waste as an opportunity. It's no coincidence that 'no waste' has been our motto for so long, with recycling being key to seeing waste as a source of secondary raw materials," says Mark Theiss, Director of Renewi Belgium. "In a circular world, collaboration is the future. Together with partners like Golazo, we are developing innovative concepts that go beyond the efficient and sustainable collection of waste streams. For us, this collaboration has the concrete goal of reducing the environmental impact of the event and recycling as many waste streams as possible." .
The five-day UCI World Tour
Not only is the Renewi Tour name and overall sustainability concept new, things are changing on the sporting front as well. Due to reforms to the UCI calendar, the Tour of Renewi is now a five-day event instead of a seven-day stage race. In 2023, one of the five stages will take place in the Netherlands: an individual time trial in Sluis on August 24. On the one hand, this concerns long-term agreements with a number of Belgian cities, but on the other hand, it also concerns restrictions on police supervision in cycle racing in the Netherlands. The ambition is for Renewi's multi-day tour to run in the Netherlands in 2024.
The Renewi Tour begins with a team presentation on Tuesday 22nd August in Knokke-Heist and ends on Sunday 27th August in Bilzen. All 18 UCI WorldTeam teams will participate in the Renewi Tour.
Renewi tour tour schedule
22/8: Presentation by the Knokke-Heist team
8/23: Stage 1: Blankenberge – Ardoi
8/24: Stage 2: Sluis (Netherlands): individual time trial
8/25: Stage 3: Alter-Gerardsbergen
26/8: Stage 4: Bergen – Peer
8/27: Stage 5: Reimst-Pilzen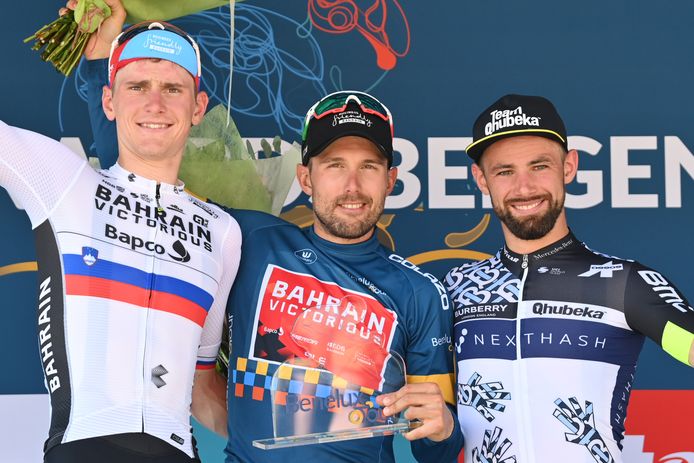 Unlimited free access to Showbytes? Which can!
Log in or create an account and never miss a thing from the stars.

Yes, I want unlimited free access
"Total coffee specialist. Hardcore reader. Incurable music scholar. Web guru. Freelance troublemaker. Problem solver. Travel trailblazer."