Anderlecht's European ambitions were not dented after the first leg of the last preliminary round of the Conference League. Furthermore, Purple & White did a job by winning the first leg match against Young Boys Burn 0-1. The RSCA team was effective, and the Swiss missed some chances.
Young Boys Bern – Anderlecht in a nutshell:

Key moment: Anderlecht survived a double stampede. Van Crombrog was the saver in the first half, and Wood's goal in the second.
man of the match: Mario Stroykens was only told before kick-off that he was in the starting line-up, because Rafailov had cut himself during the warm-up. The 17-year-old played a respectable game.
noticeable: Since 2018-2019, Anderlecht once again played in the European group stage. They must not let this opportunity slip from their hands.
Anderlecht gasping for breath in the initial stage

Attacking full-back, diamond in midfield and a lot of pressure forward. Phyllis Matsu analyzed Young Boys Bern down to the last detail, but the brief PowerPoint presentation didn't really stick.
Anderlecht was flooded in the initial stage, and Hendrik van Kromburg in particular was forced to lay sandbags. Itten headed first, forcing Rieder and Elia to Anderlecht goalkeeper twice.
Meanwhile, it's already starting to rain in Bern, but for Anderlecht, it has faded after a difficult opening quarter.
The Purple & White balanced the match: Mario Stroykens, who replaced the injured Rafailov before kick-off, played authentically, and Verschaeren fired his best chance wide.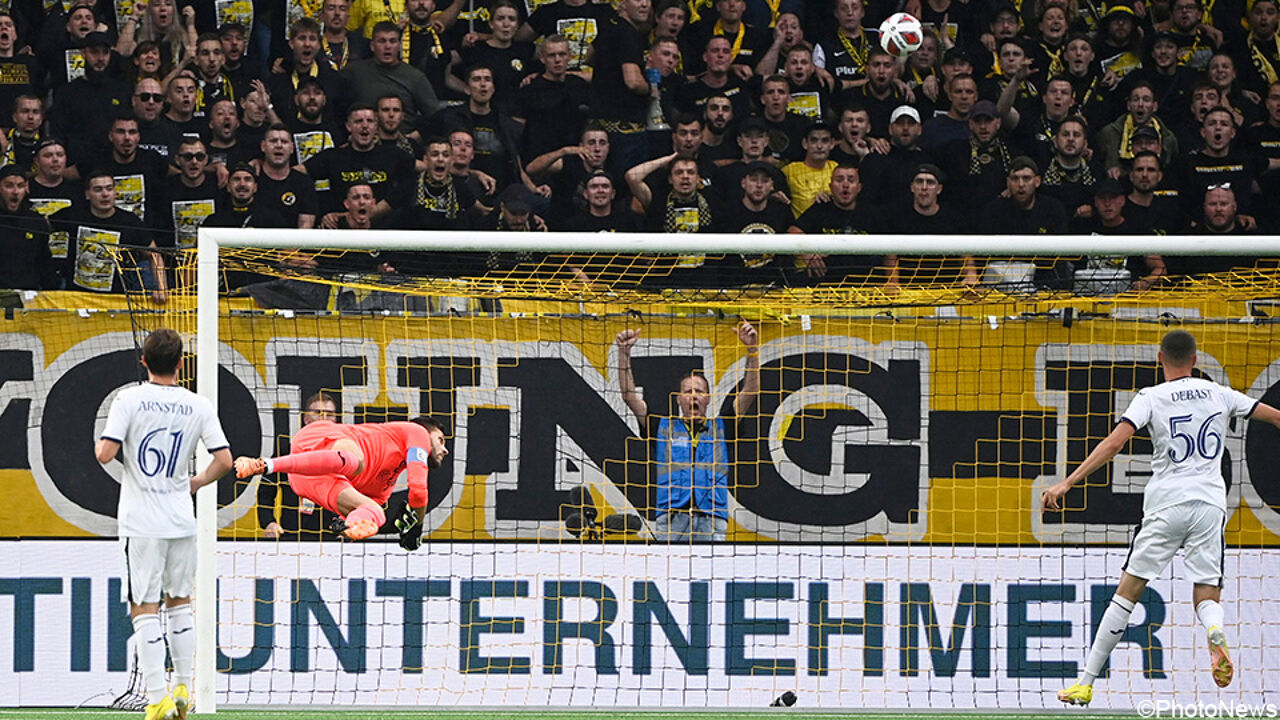 Anderlecht's efficiency survives the second storm

Anderlecht also maintained control after the break, without imposing any big chances. But the visitors obviously only needed one chance (three times). Hoedt and Fabio Silva's shots were blocked, and Delcroix managed to finish the match.
Anderlecht's opening goal heralded a second Swiss storm. Camara pulled out with a stunning line, licking the intersection. Raider immediately hit the battered deck.
Anderlecht was able to drive away the dark clouds again, but the belated thunderclap was not ruled out.
Soon, lightning struck even the young boys. Sebastiano Esposito had the perfect opportunity to double the score, but once again showed that he is still looking for confidence. So Anderlecht will defend a small bounty in Lotto Park next week.
Matsu: "A chance to advance? Fifty-fifty"

Big pluses and small negatives. This is coach Phyllis Mazu's summary of the Anderlecht match. "I am particularly satisfied with the mentality of my team," he said.
"We started badly, there was a lot of wastage in our attacking game. But we have to remember the big positive points. We showed maturity and there was a strong organisation."
"The Young Boys gave us their first defeat of the season. They only conceded 5 goals, so we knew it wasn't going to be easy. But with more efficiency at the end, it was 0-2."
"We're making strides every week, but it's not over yet. Youngsters are still a good team, so we have to stay vigilant. How much chance do we have to move forward? Fifty. We have to find a balance between keeping everything closed and the best football."
The second half, the 100th minute, is over
"Subtly charming internet specialist. Avid writer. Friendly alcohol guru. Music ninja. Devoted social media fanatic."