At least 32 people were killed in tornadoes and severe storms that hit the US states of Arkansas, Indiana, Tennessee and Illinois on Friday. The storm is moving towards the northeast of the country.
Fifty tornadoes have been reported in seven states since Friday. The media is talking about a rare "monster storm system" stretching from the south to the Great Lakes region in the north. The National Weather Service NWS is issuing a very severe weather warning for Texas Sunday evening (local time).
Tennessee was particularly hard hit: fifteen people died in the state. In Arkansas, residents of the state capital of Little Rock woke up Saturday to cars blown up, huge trees uprooted, telephone poles snapped and homes destroyed. The city of Vine, in the northeastern part of the state, was "practically cut in half by damage from east to west," said Mayor Jennifer Hobbs. CNN.
Governor Sarah Huckabee Sanders had earlier declared a state of emergency and sent in 100 National Guardsmen.
(Continue reading below for photos)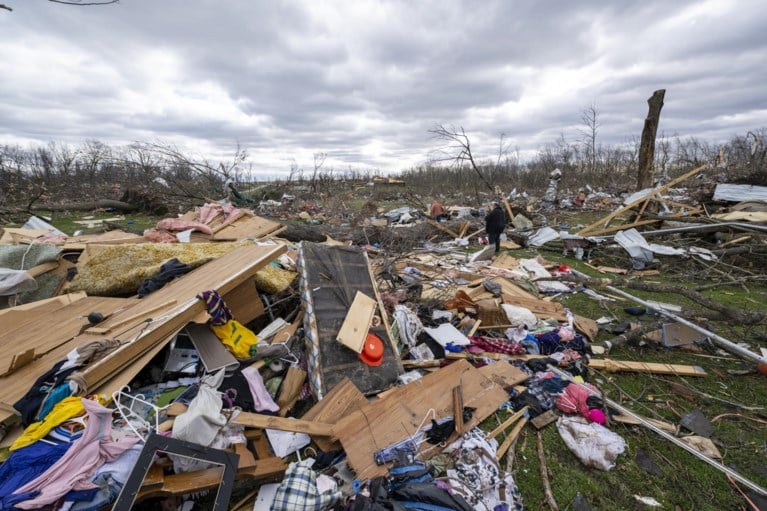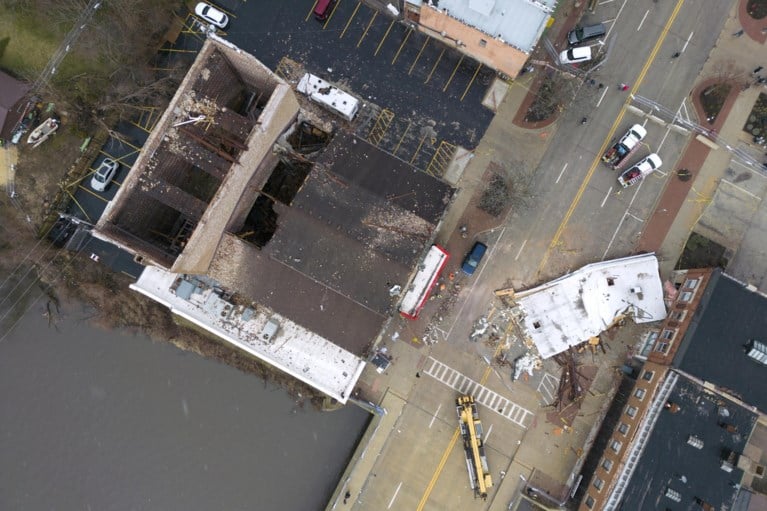 In Mississippi, the Disaster Response Agency reported one death and several injuries in Pontodog County, about 125 miles south of Memphis. In Huntsville, Alabama, near the Tennessee border, an elderly man was killed at home after a tornado passed through.
One person was killed and 28 others were injured in Belvidere, a small town west of Chicago, Illinois, five of whom were hospitalized with serious injuries, according to the local fire chief. The roof of the concert hall collapsed during a rock band performance there. One person was killed and 28 concertgoers were injured. At the time of the wreckage, the storm was gusting at 145 kilometers per hour.
In neighboring Indiana, three people were killed when the storm hit Sullivan County. This was reported by the local media based on information from the authorities. There were also deaths in McNairy County, Tennessee.
Federal aid
On Saturday, hundreds of thousands of households were without power in Indiana, Ohio, Arkansas and Illinois, according to US specialty website Poweroutage.
The National Weather Service has also warned that more winds and severe storms may hit the Northeast, including Ohio.
Last weekend, Mississippi was hit by a tornado. 26 people died and 2,000 houses were severely damaged. At that time, the maximum wind speed was 273 kilometers per hour. US President Joe Biden visited the state on Friday to pay his respects. He also promised federal support.
"Passionate analyst. Thinker. Devoted twitter evangelist. Wannabe music specialist."