His performance is punishment, the story behind him is more. 45 minutes before the "golden race" of Peter Jenin, it was found that his seat had been vandalized. One of the competitors flattened 3 tires and broke his frame. "My chair is hanging with duct tape. Someone must have been very scared."
The fire in his eyes spoke volumes. Minutes after Peter Jenin renewed his Paralympic title, a lot of emotion emerged in the catacombs.
Only later did it become clear why. 45 minutes before his moment of glory began, it turned out that Jenin's chair had been vandalized. He then explained the story in an interview with Robin van Gucht. "She doesn't want to know what's happened in the last two hours," Genin began crying.
"45 minutes before my warm-up I suddenly got 3 flat tires and my tire crashed. Pure sabotage. Someone must have been very scared – a coward until then."
It was terrible. I really thought it was over.
With the help of the Belgian staff, Genyn was still able to start in Tokyo. In true MacGyver fashion, his gear was ready to race in time. "My seat is attached with duct tape. On top of that, it also had to be adjusted – it wasn't perfectly positioned. But that's how you see who can ride with a seat and who can't."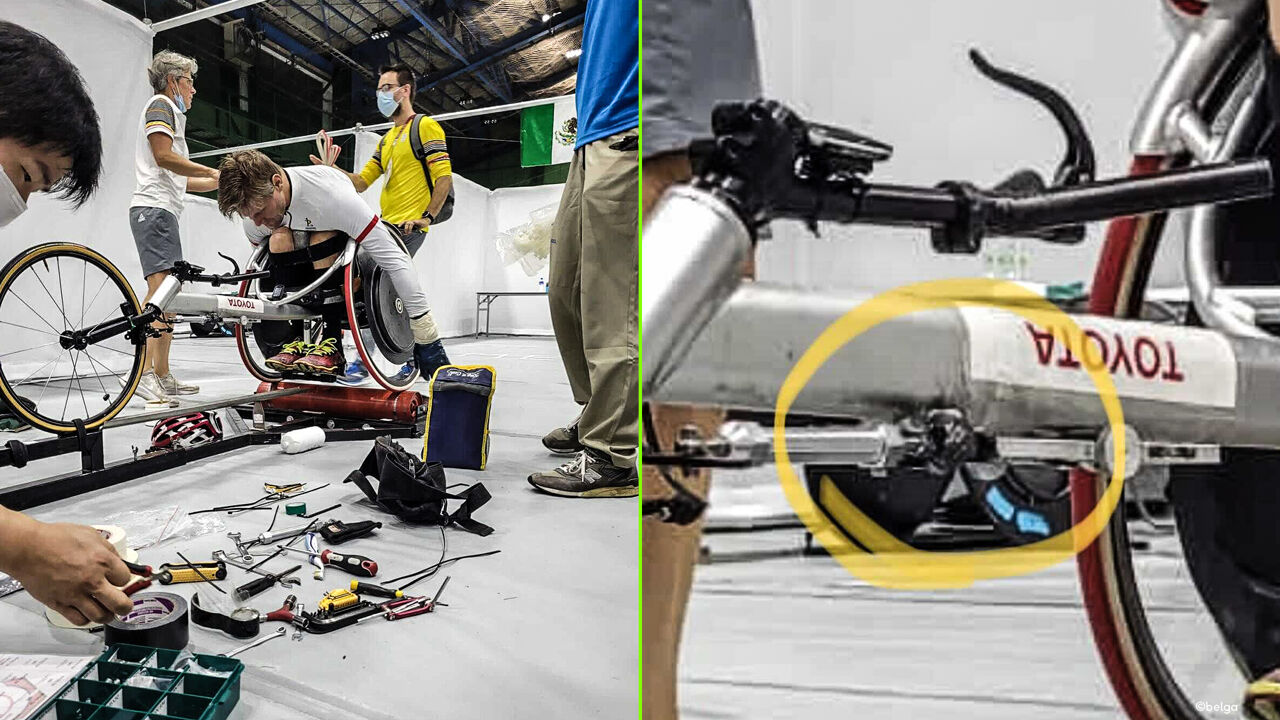 A behind-the-scenes view as the staff repairs a Jenin bike.
It makes Jenin's achievement all the more impressive. Because of the sabotage, the preparation for the race was by no means perfect. "It was horrible. I really thought it was over. We still had a spare tire, but because the screw broke, we couldn't put my chair in there. Really, I'm so grateful to everyone working."
Jenin didn't want to name names for the camera about who was responsible for the sabotage. "But I'm glad I was able to show that they can't even win this way. You have to be a loser to do something like that."
Watch Genyn's Golden Race again below

"Subtly charming internet specialist. Avid writer. Friendly alcohol guru. Music ninja. Devoted social media fanatic."