We know Carl Bay as the founder of OnePlus. Now he's working hard on his brand new none. It also looks like a smartphone.
Expectations for nothing are high and this is mainly due to Carl Pei. The Chinese are one of the founders of the now well-known phone brand OnePlus. However, he left that company behind and now started nothing. Previously released earphones under the brand, but many people are especially looking forward to a new smartphone. The company and Pei are pinned, but the new image is causing quite a stir.
Carl Pei with an unknown device
A photo of the OnePlus founder is now circulating on Twitter. The shot is very special because it shows Pei with an unknown phone. Although it is just a guess of the type of smartphone, many people think that this is a prototype of the first smartphone that is nothing. What makes it so special is that in addition to the Pei and the phone, Qualcomm CEO Cristiano Amon is also on it.
The photo was taken with Pei at the Qualcomm booth during the MWC tech fair in Barcelona. It is possible that the meeting between the two will be to show off the new phone. If it really is, there's a good chance there's a Qualcomm processor inside.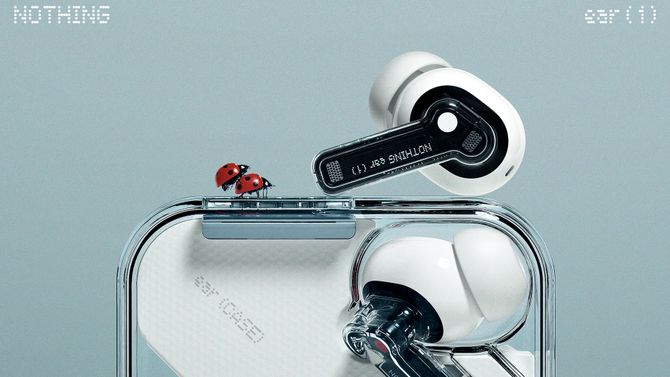 From OnePlus to Nothing
Unfortunately, Pei's picture is a bit blurry. We don't see any features like camera or other features. It's also hard to tell if it's really a prototype of nothing. He probably has OnePlus on his hands. If it is in fact a prototype, we can probably expect a phone from nothing this year, although it is more likely that it will be 2023. Smartphone Rumors It has been around for a long time.
Nothing to see here. pic.twitter.com/mzLeTVHSXm

– Eve (@evleaks) March 7, 2022
However, the former CEO of OnePlus does not hide what his ambitions are. He sees the same ecosystem of Nothing as Apple has with its products. If nothing works, he will become a massive player in the market. In any case, the first azan promises a lot of good.
Did you see an error? Email us. We are grateful to you.
"Thinker. Coffeeaholic. Award-winning gamer. Web trailblazer. Pop culture scholar. Beer guru. Food specialist."