Game review'Dungeon Drafters' is a tile-based deck builder and dungeon crawler with roguelite elements in a pixel art style somewhat reminiscent of 'Mystery Dungeon'. This looks like the perfect sandwich and it is. It should be obvious, developer Manalith Studios has put a lot of time and love into this ambitious project.
However, this game does not really convince me. The game combines many aspects, which in my opinion, or sometimes separately, all come out better in other games.
For example, the deck-building element is one of the least important aspects of the game. The set of sheets is uninspired and feels generic. Your beginner deck is supposed to be bad at a game like this, but it just doesn't look good here. There are deck makers where this aspect is better expressed, such as "Slay The Spire" or "Monster Train", where you can upgrade your deck very quickly and each card can feel important.
The rest of the game is a little sick in the same bed. It has a lot of elements that are OK, but nowhere do I feel like this is the new game I would waste another part of my life on.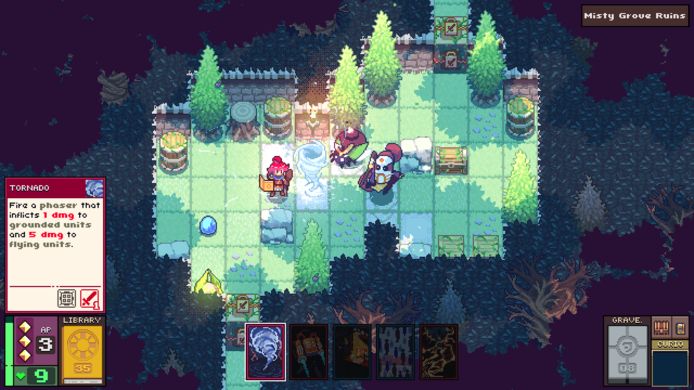 Positives
The pixel art style is an acquired taste that I love and it's done really well here. It can't compare to things like the "Octopath Traveler" games, but it's definitely a plus. By the way, like the soundtrack. Not great either, but not repetitive and at times refreshing.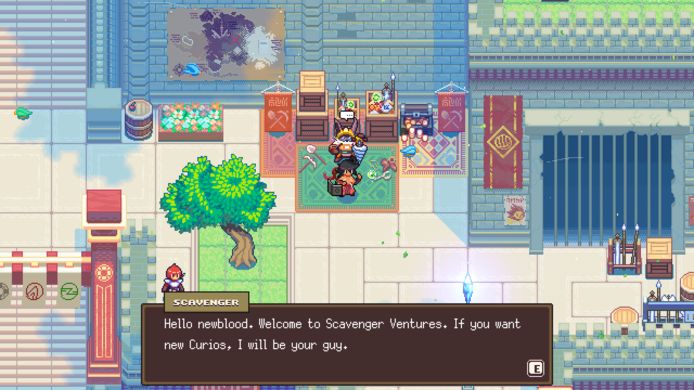 The strongest point of the game is undoubtedly the tile-based combat system. Each battle takes place in an arena where you can move a number of tiles per turn, use spells and action cards, or a combination of both. Then it's the turn of a whole bunch of the original enemies to do the same. Choosing the right cards is one aspect of the combat system, but locating your hero is just as important here. The goal is to outdo the game and in this way it feels more like a strategy game. It is here that "Dungeon Drafters" finally shows its authenticity.
Each different area has its own atmosphere and this means that the game has enough variety to keep it interesting. Add to that the puzzle rooms that allow you to slow down between battles and you have great gameplay.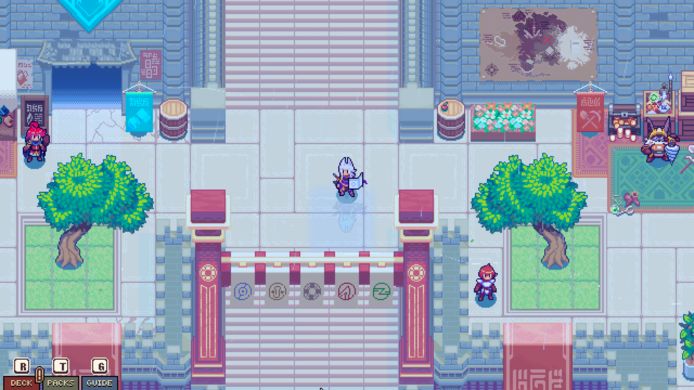 On the downside
The lowest point is the interface. You really have to hover your cursor over all the little details to read all the individual hints. It would be much easier to incorporate them into some larger picture of information. It also takes a while to find where to go in the game after you first end up in the central hub. You won't get really clear instructions anywhere here.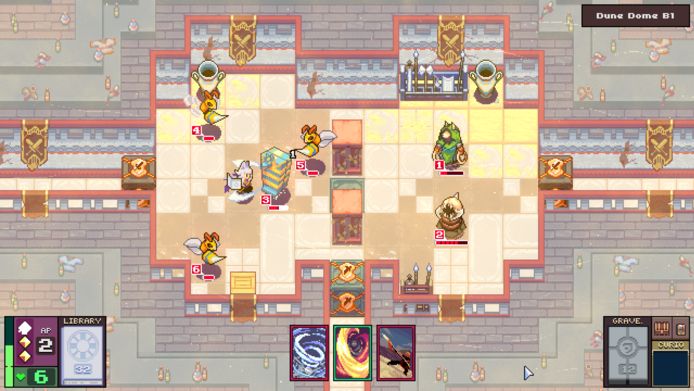 The roguelite item is also no scratch. The game feels more like a roguelike, where you lose all your loot when you die. All you bring is your experience. This is a real disappointment, especially at the beginning of the game. The game will get a little more driving if you can keep at least some loot, if only you tweak your collection a bit to make it interesting.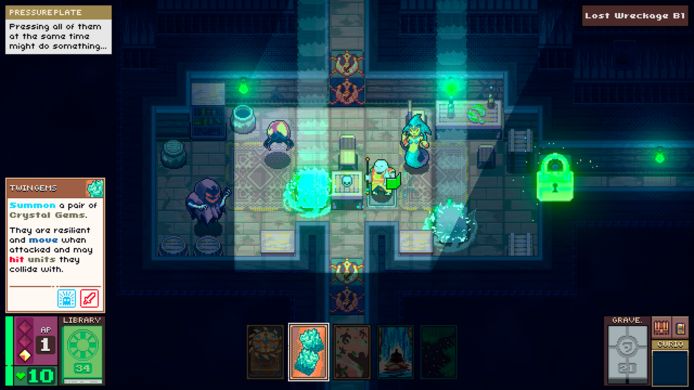 Conclusion
Keep in mind that "Dungeon Drafters" is certainly not a bad game, but an averagely good game. I can't recommend it at full price, but if you can get it while on sale, I definitely would, if you're only going to wear it for a few days.
The game is available for Nintendo Switch, PlayStation 4, Xbox One, Windows and Linux.
See also:
Unlimited free access to Showbytes? Which can!
Log in or create an account and never miss a thing from the stars.

Yes, I want unlimited free access
"Thinker. Coffeeaholic. Award-winning gamer. Web trailblazer. Pop culture scholar. Beer guru. Food specialist."