The cyclo-cross season starts again this weekend. It's time to take a look at the upcoming crossover period. Our commentator Paul Herrigers examines the new value relationships of men and women based on six key questions. It seems that "Fleur Mores is our hope in difficult days."
Can Nice really find his footing alongside the greats?

"It won't work yet with the big three, but he should try to make the step towards Swick, Isserbyt and Vanthornhout this year. He has shown what he can offer on the road last term."
"Though he'll have to choose his moments carefully. He shouldn't want to duel these guys every week, otherwise he'll burn out immediately. Let him grow up a little."
"It's not easy to beat Iserbit's generation, is it? Just start…the qualities Ness has, the rest of them have. He'll have to be at his best to beat them, but believe me: he will be." Like that with flashes too."
Can Nys actually reach the top?
Which riders had a good summer?

"I think it's all of them, because honestly I've only caught so few."
"But that's a good sign more often than not. That's what I'm all for: a real rider using his months to recover and work on things. The old formula. It's hard for them to compete on the road with Van Aert, Van der Poel and Pidcock."
"And that they had to fire clay in BC/EC? I wouldn't attach much importance to that. Cross country is a discipline in itself. They know very well what they can handle and how long the winter can last."
Have the fires between Suik and Vanthornhout been extinguished?

"I would love some excitement in cross country, but I'm still hoping for it."
"Be careful. The fire might start up again quickly, because the story is still the same for Suik. He has a good team, but it's a bit green. So he'll have to compete again against the strong lineup of Metteppningen."
"But with the Pauwels Sosin-Bingwal block, I think you will have to be careful with Iserbyt and not Vanthornhout. He often missed the target in the tournament last year, but I think he will still be the man with the most wins."
Has the women's league become a victim of its own success?

"The crossover talent is spreading. You don't have problems with a real crossover rider, but there are some top riders who have fallen in love with another discipline this summer."
"Look at Book Bitters, he just won the Mountain Bike World Cup. We've lost some of that, you know. "You will still come and compete, but it will be in a different way."
"Sherine van Anrooij has also discovered that she has a future on the road. This is what happens with talent, who also sees that there may be more fame to be had elsewhere. She may also race less in order to focus more on the road."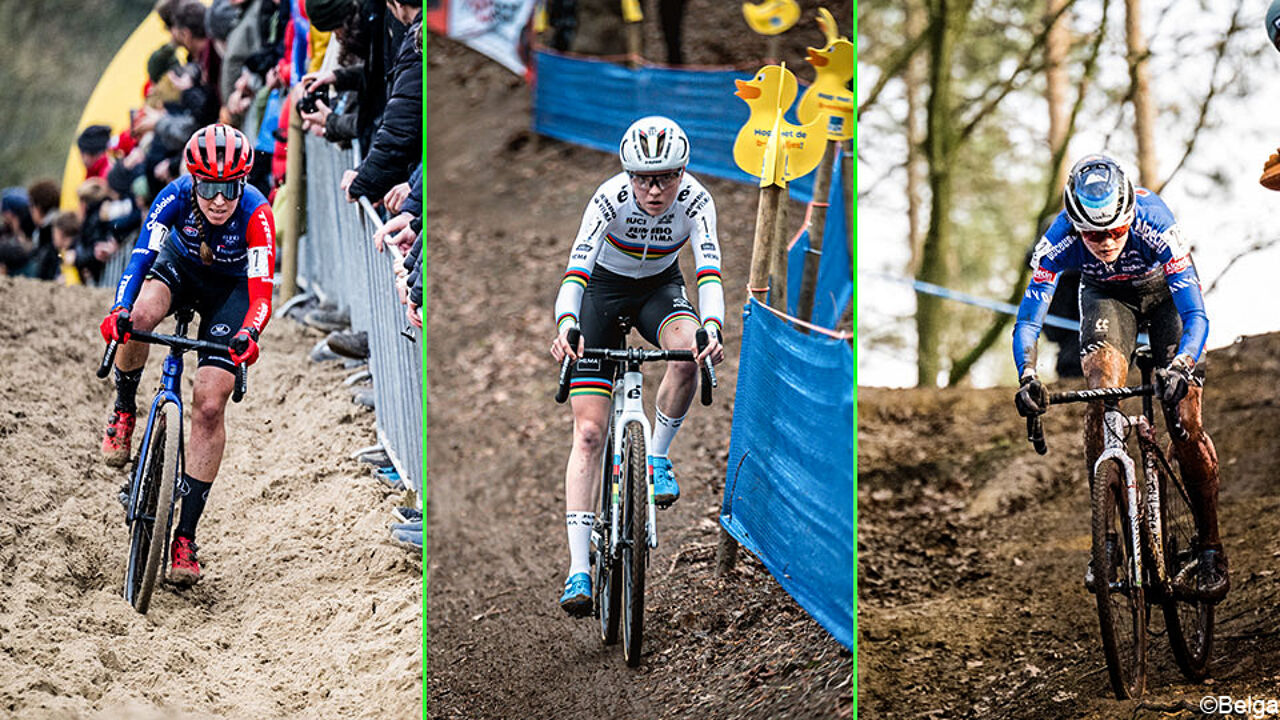 3 to 1 big favorite?
Will it be a big solo show for Wim van Empel?

"Wim van Empel has not burned her out – unlike a few of her colleagues – this summer. She has ridden on the road, but without any faults. She is really ready for a full winter of racing. . . ."
"She might be too dominant at first. Which can make matches boring, but that won't last forever. When Book Pieters recovers, there will be tension again."
"I expect that fight to come to a head during the course of the tournament. Rudhofts will certainly bring it at the right time."
Is Fleur Mors (17 years old) really the Belgian hope?

"She's been coming for a while, hasn't she? Be careful, she has little experience in this field, but you can already see she has very fast legs. I don't regret naming her two years ago." "
"She is our hope in difficult times. It is no coincidence that she became the European Junior Champion on the VAM mountain, you know. There she knocked everyone off the wheel uphill."
"I don't see them shining among the stars yet, but I can't wait to see what they do. Let them mature a little, without too much pressure."
"Subtly charming internet specialist. Avid writer. Friendly alcohol guru. Music ninja. Devoted social media fanatic."