Elise Mertens

(32And

26

)
The only Belgian left in the singles tables goes further: Elise Mertens defeated American Lauren Davis, winner of the tournament last week in Hobart, 6-4, 6-3 in the second round. Now a very famous person awaits with Aryna Sabalenka: Mertens formed a successful double-double with the Belarusian. The two won the Australian Open together in 2021.
Davis (WTA-57) in a winning mood (8 fights in Hobart) opened with a love game and immediately broke (0-2). Elise Mertens (WTA-32) got up right away and has since respected the logic of the arrangement. You broke the right back and won't allow another break for the rest of the match.
Her serve did not go smoothly, but she still hit 7 aces. She herself got Davis into trouble: with an extra break in the ninth game, our compatriot took the first set to love: 6-4 in 36 minutes. Notably, Davis landed 3 games of serve on Love.
The American also opened the second group with it, but she did not find an answer to the strong match of Elise Mertens, who is two years younger than her, and who achieved great progress in Melbourne in 2018 with a semi-final and reached the fourth round in the last 3 years. ..
Mertens limited her fault load to 4 in the second set, hitting 7 of 7 on the net. Mertens won the last 4 games of set 2, after 3 match balls he was 6-3 on the board after another 37 minutes.
(Continue reading under the image)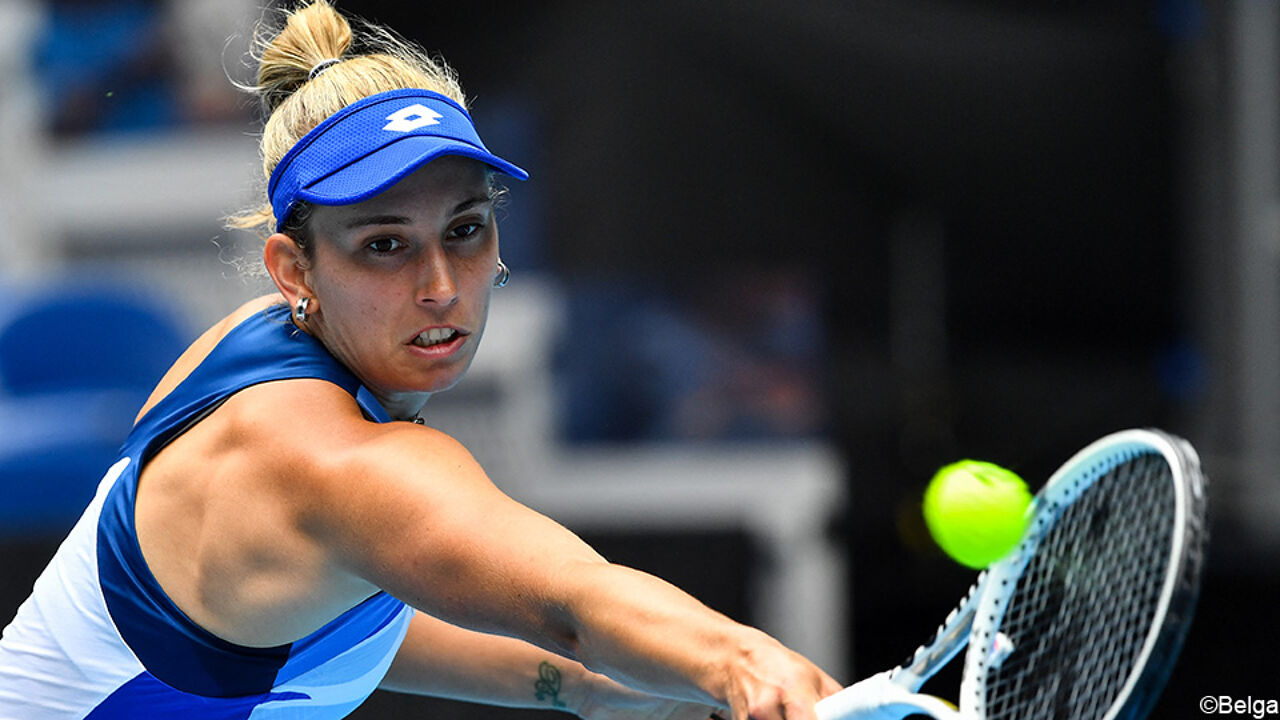 Mertens: "The service gave me an advantage"

Mertens walked away in the on-court interview: "All credit to Davies, who played a great tournament in Hobart. I knew it was going to be tough, so I gave my best. My serve was good, which gave me an advantage."
It was hot and windy at John Cain Arena, Melbourne's third tennis temple. But Mertens didn't care: "Who wouldn't want to be here? Tuesday I played at 37 degrees, and today it's a lot less warm."
The speaker referred to the semi-finals in 2018. "Melbourne always gives me good feelings. I do my preparations in Belgium, where it is very cold and rainy. So I am happy to be able to play tennis in the sun in Melbourne. This is a special place for me."
Happy meeting with Sabalenka

In the third round (1/16 finals) Mertens faces fifth seed Sabalenka (WTA-5). Her former doubles partner, American Shelby Rogers (WTA-51), put her aside 6-3, 6-1.
She formed a successful duo with the Belarusian from 2019 to early 2021. In 2019 they were the best at Indian Wells, Miami and the US Open, and in 2021 the Australian Open was also prey. The collaboration ended because Sabalenka wanted to focus more on her ankle career.
In the doubles tournament, Mertens forms the fourth seed with Australian Storm Hunter. They open to Russia's Veronika Kudrmitova – also a former partner of Mertens' – and compatriot Lyudmila Samsonova.
"Subtly charming internet specialist. Avid writer. Friendly alcohol guru. Music ninja. Devoted social media fanatic."