Life has taught Vincent Kompany to remain calm. When asked what experience he uses to keep his composure at Burnley, after finishing 1 in 15 in the Premier League, he received an emotional answer: "After that year in Hamburg I learned pure humility. That's why you won't hear me complaining now.
look. Kompany promoted to the English Premier League with Burnley last season
Despite a missed start in the Premier League, Vincent Kompany says he is not allowing himself to be rushed. In the press conference that preceded the visit to Newcastle United, he once again shared his life experience. One he probably gave to his players at some point.
Because Burnley faces a fierce battle against relegation, Kompany was asked about the most difficult moment of his career. It's not the first time this has been mentioned. Maybe not the last time either. But he referred back to his time in Hamburg. Kompany played for the German club for two seasons between 2006 and 2008. He could never live up to expectations. Life also left its scars.
Kompany: "If you're talking about Hamburg, I was the biggest signing in the club's history. I arrived there and was injured straight away. I tore my Achilles tendon and was out for nine months. My mother (Jocelyne) died in that period, my sister got cancer, and suddenly he had to deal with it. "The club that was aiming for the Champions League was relegated. All the big players were injured at the same time: Nigel de Jong, Jerome Boateng, Rafael van der Vaart. So the team was not running at all."
"I spent Christmas alone at the club. That kind of thing. But you find out in the end. This is my story. Those are the moments when you think: This is what I did. At the end of my career, people only want to talk about success and trophies, but my journey was more Much more complicated than the awards I've won.
"I feel like I'm in a position where I can handle a lot and I'm good at it," Kompany continued. "I can be the guy who, the moment you have success, says: It's not good enough. And other times, when things are tough, I can also pat myself on the back: Keep believing, keep moving forward. That's in "My nature. Hamburg was the most difficult period of my career ever. But I learned a lot."
"If there had been individual awards for young talents in the past, I would have finished first in my first two years at Anderlecht. But you are no longer a super talent, with those bad habits, when you think you are better than you actually are. You can get away with a lot "Because they think a lot about you and see your value. But after that year in Hamburg I learned pure humility. You learn that you have to stay humble on your way up, even if you're on a downward trajectory. Otherwise you pay cash."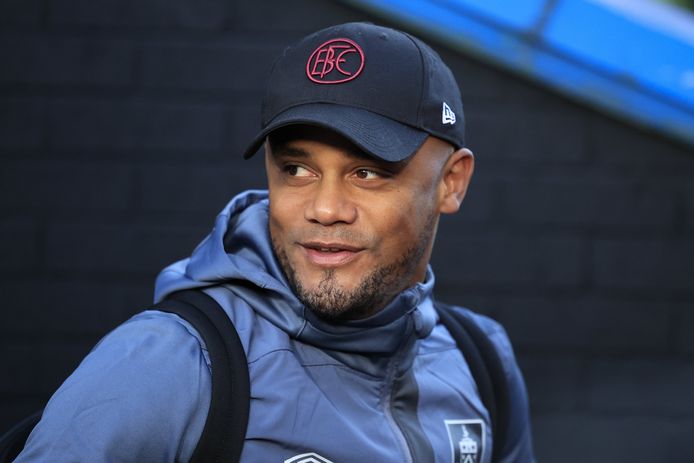 "That's why you don't hear me complain," Kompany said. "I was lucky to learn these lessons when I was young enough. In the end, I'm proud of my career because there were a lot of doctors who said I might have a problem. That I would be done playing football when I was 24. That helps as a coach in These moments. "That's why we achieved 101 points last season, because we didn't rest, we kept moving forward."
"For me, it's a cycle. This is the second year in a three-, four- or five-year cycle. I see a promising team."
Kompany's sister, Christelle, has recovered from cancer. He concluded by saying: "If you talk about character and her strength, she is a wonderful woman."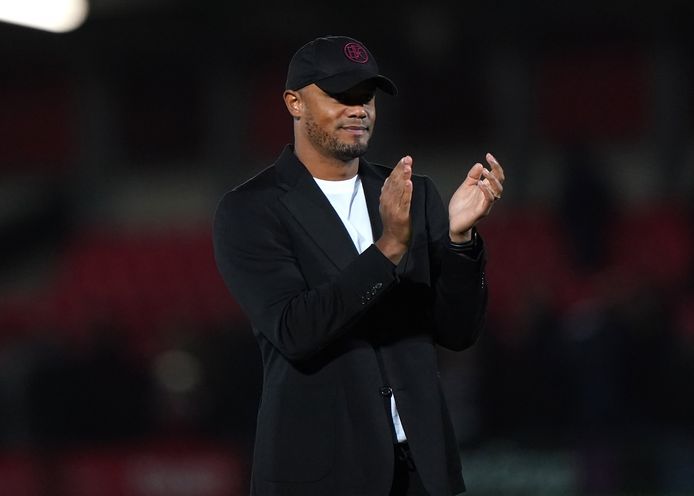 Vincent Kompany in an extensive talk about training, Anderlecht and the Red Devils: "The current generation is not ready yet"
Kompany and the philosophy of football under fire: How bad are Burnley's performances really?
Free unlimited access to Showbytes? Which can!
Log in or create an account and never miss a thing from the stars.

Yes, I want free unlimited access
"Subtly charming internet specialist. Avid writer. Friendly alcohol guru. Music ninja. Devoted social media fanatic."