The OnePlus Nord 3 5G is the most powerful OnePlus Nord phone ever, combining blazing-fast performance with photographic quality and beautiful, timeless OnePlus design.
Elegant and delicate artwork
Built to stand out in any situation, the OnePlus Nord 3 5G features a clean and attractive design, with an IP54 rating. On the front of the phone is a flat 6.74-inch Super Fluid AMOLED display with a 120Hz refresh rate with 450ppi and up to 1450nits of brightness. The screen has a bezel of just 1.46mm on each side and 2.31mm below, and it doesn't have the black plastic bezel often seen on mid-range smartphones. This gives the OnePlus Nord 3 5G a sleek look and a screen-to-body ratio of 93.5%.
Measuring just 8.15mm across, the sides of the phone house the legendary OnePlus Alert Slider, dual stereo speakers with Dirac drivers and Dolby Atmos-certified Hi-Res Audio, allowing users to enjoy loud sound with advanced visuals.
On the back of the Nord 3 is the flagship camera, which features a timeless design in one of two available colours. Misty Green fits perfectly in the hand and has a glossy, vitreous feel, while Tempest Gray has a matte finish and a smooth texture.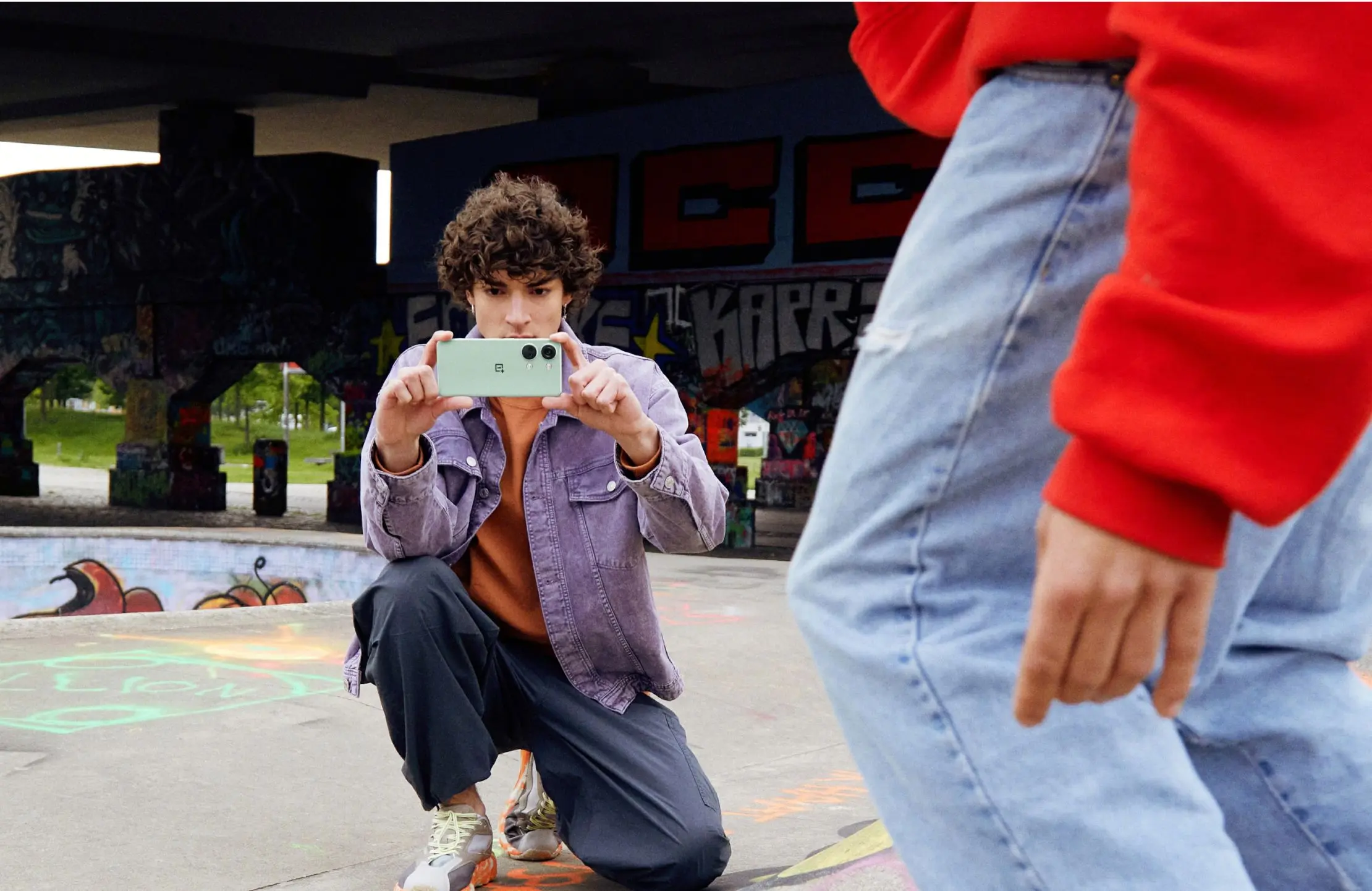 Flagship-level hardware
The powerful performance of the OnePlus Nord 3 5G instantly catches the eye. The latest addition is the 4nm MediaTek Dimensity 9000 octa-core chipset, chosen for its combination of blazing speed and great battery life management. Compared to the OnePlus Nord 2T 5G, the Dimensity 9000 gives the new Nord device a 42.9% better CPU performance and a whopping 58.6% increase in GPU performance, making it a gaming giant that runs graphics-intensive games effortlessly. With energy-saving MediaTek technology, OnePlus' proprietary GPA frame rate stabilizer, and HyperTouch Engine, the device provides gamers with a smooth experience and responds instantly to all commands. Additionally, the device has 16GB of LPDDR5X RAM, which combined with OnePlus' RAM-Vita software means up to 44 apps can be open at the same time.
The OnePlus Nord 3 5G has a long-lasting battery life, thanks to its advanced battery management and SUPERVOOC charging system. Thanks to feedback from the popular OnePlus community, the Nord 3 is equipped with a 5,000mAh battery – 10% larger than that of the OnePlus Nord 2T 5G. The device also comes with a Battery Health Engine for a life expectancy of 1,600 charge cycles, which is equivalent to one full charge/discharge of the battery every day for more than four years. The new phone also features 80W SUPERVOOC charging, which can charge the battery from 1 to 100% in just half an hour. In addition, the device is equipped with a special chip to manage the charge, so that the phone is charged super fast, while keeping it safe and cool at the same time. The pioneering cooling system of 4129.88 mm2 with high-quality graphite technology and a large vapor chamber helps regulate the temperature.
Perfect photography for all situations
The OnePlus Nord 3 5G is one of the most powerful photography devices out there, featuring the same imaging hardware and software as the OnePlus 11 5G that was introduced earlier this year.
The main camera sensor on the OnePlus Nord 3 5G is the 50MP Sony IMX890 from the OnePlus 11 5G, with optical image stabilization. And when the light level is low, users can still take beautiful photos with TurboRAW Night technology. This is an algorithm developed by OnePlus that delivers stunning night photography by taking multiple photos in an instant and using AI to reduce noise and increase brightness and combine them into one clear shot.
The device also uses the same MediaTek Dimensity 9000 chipset used in the OnePlus 11, which makes for quick camera startup and shorter boot-up time for taking the first photo a breeze. The combination of the Dimensity 9000 chipset and OxygenOS software also reduces lag when rendering images and even enables support for shooting 4K video at 60fps, a first for the OnePlus Nord series.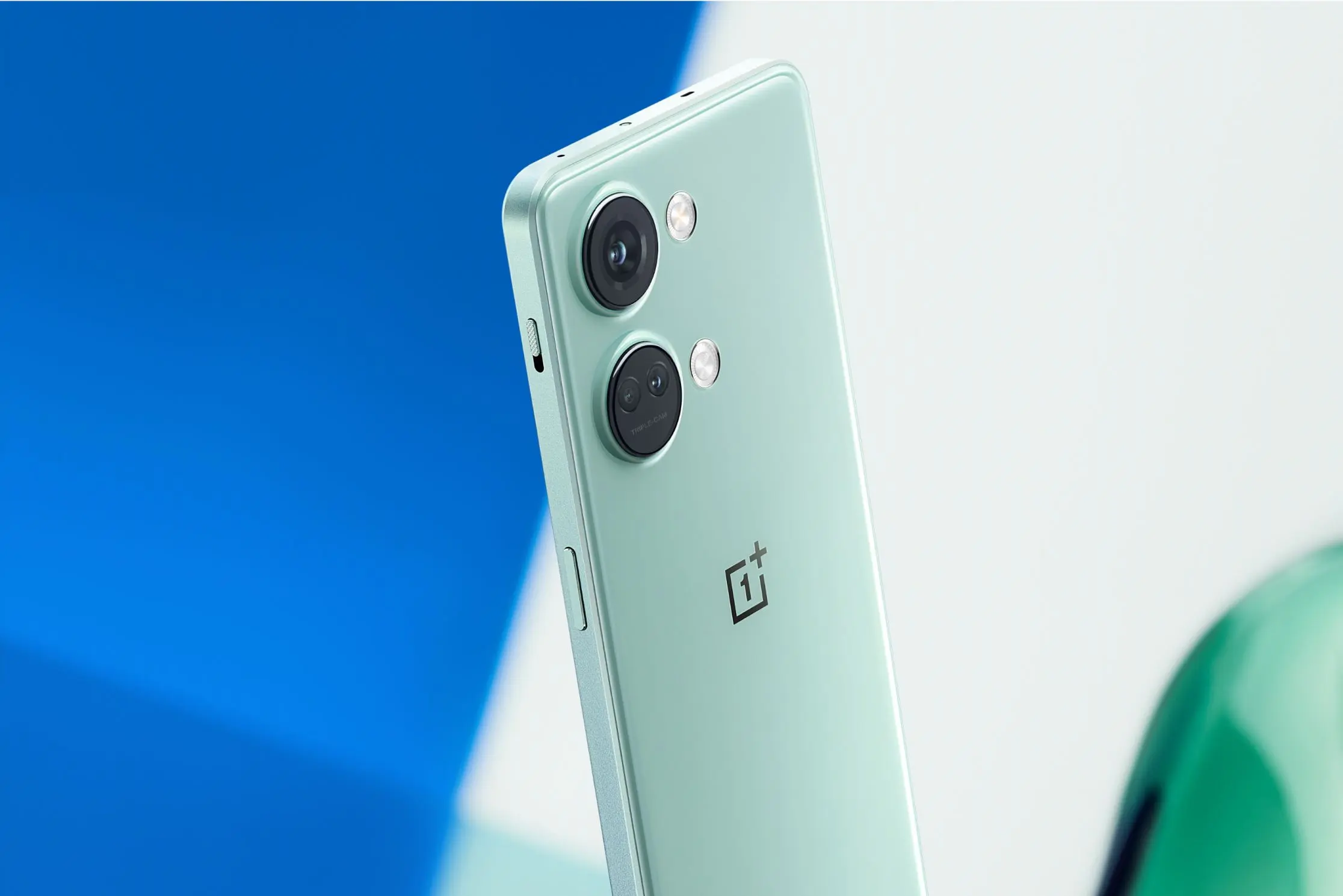 Legendary fast and smooth user experience for a long period of time
This new addition launches with OxygenOS 13.1, the latest version of OnePlus OS, which results in 40% less app power consumption and 15% faster app install compared to OxygenOS 12. As per community request, Nord 3 5G also receives three software updates Android flagships and four years of security updates, which means the OnePlus Nord 3 5G will be as usable in four years as it is today — thanks in part to its 48-month TÜV SÜD fluency A rating.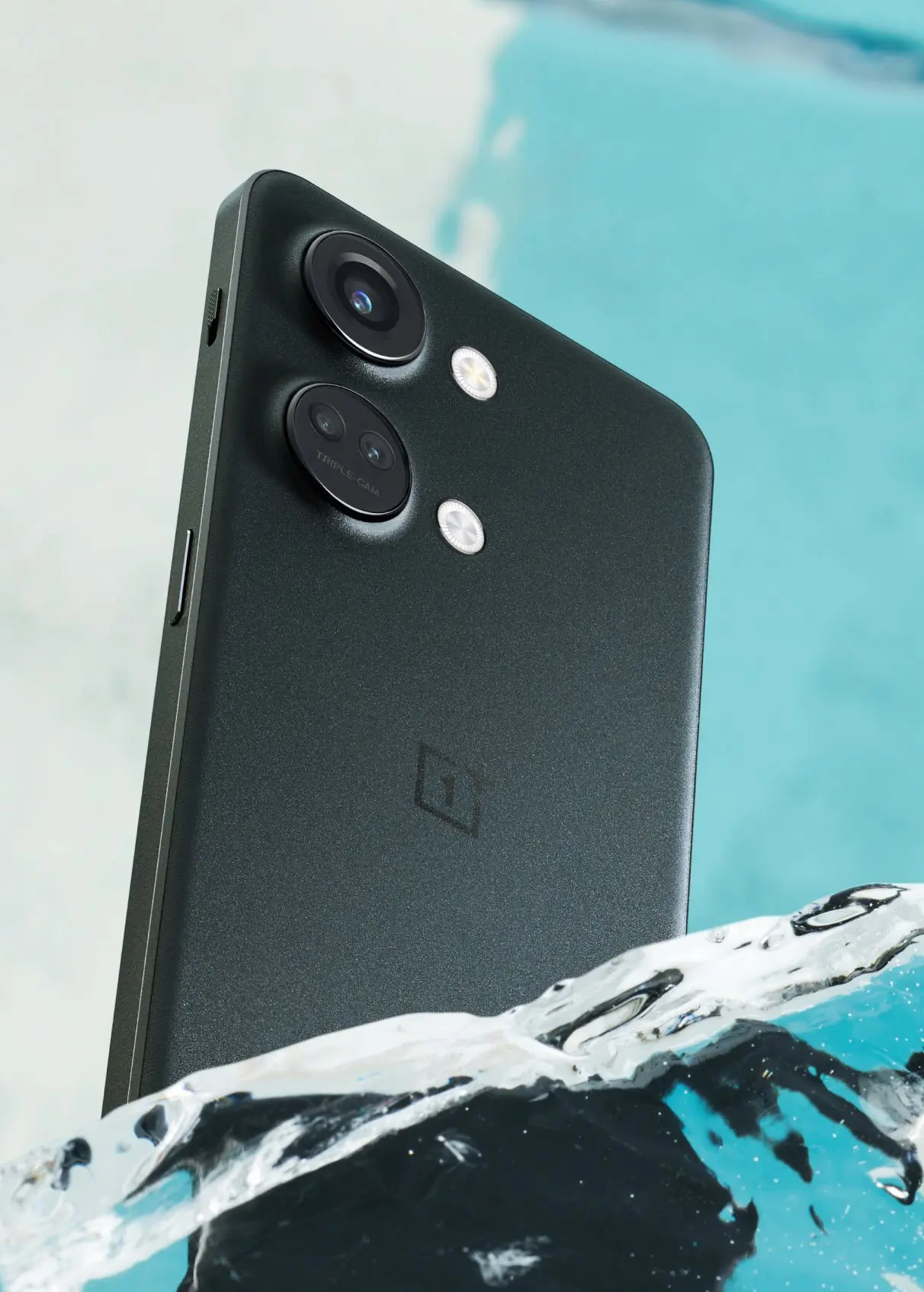 "Thinker. Coffeeaholic. Award-winning gamer. Web trailblazer. Pop culture scholar. Beer guru. Food specialist."