01:02

"I will always love you" from the top of my lungs
The crowded Sint-Baafsplein lets itself move right to the tunes of Whitney Houston's "I Will Always Love You."
00:11

Evi Goffin announces a new song
Evi Goffin (ex-Lasgo) on stage at Sint-Baafsplein. She also just announced her new song with Preztone.
00:02

Mayor de Klerk's career change?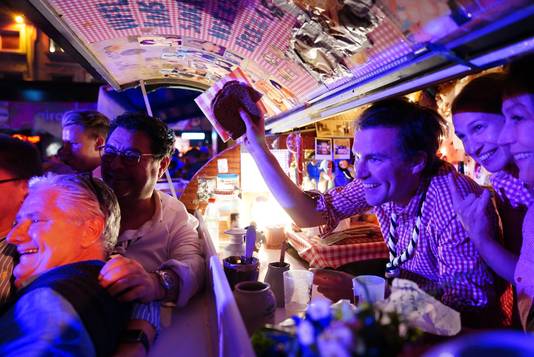 Mayor Matthias de Klerk (Open Vld) Botramkot contributes to the Vlasmarkt.
23:56
yesterday
Pink Thursday at Sint-Baafsplein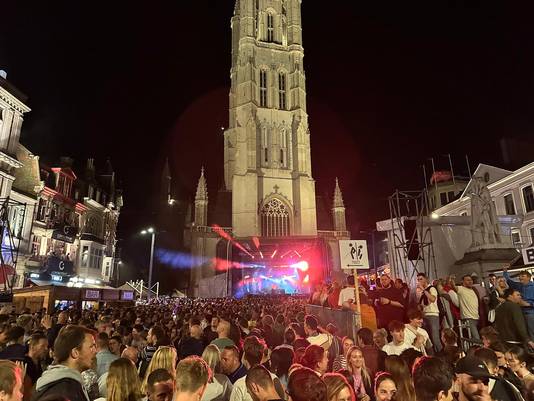 Pleasantly busy in Sint-Baafsplein, where the gay community is traditionally honored on Pink Thursday. DJ Preztone creates an exciting atmosphere with his exciting music.
23:53
yesterday
Balkan sentiments
There is still very little room left on Veerleplein. You get the Balkan atmosphere with Radio Barba.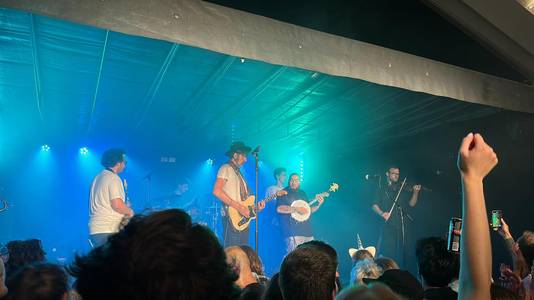 23:42
yesterday
Tap, tap and tap some more
There is a crowd of people in the squares and streets. Tomorrow's holiday may have something to do with it.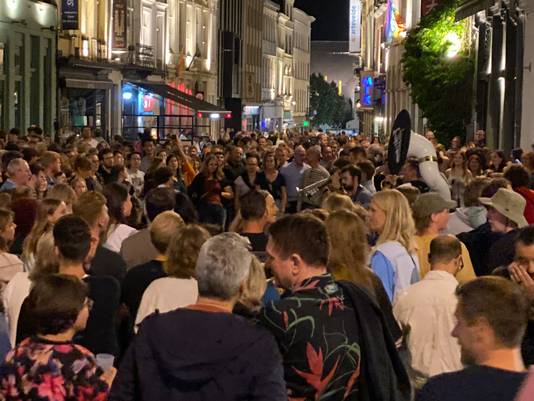 People are having a great time at Hoogpoort.
But also at Mardi Gras and Little Türkiye, there is no way.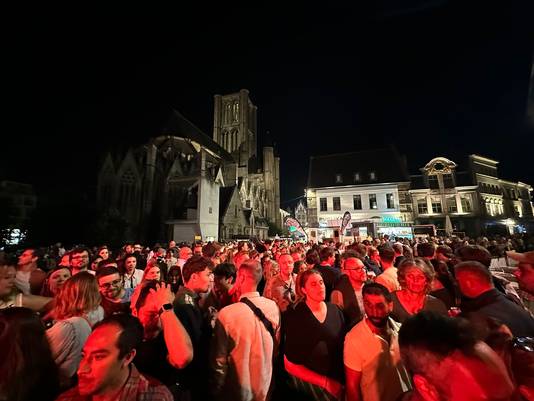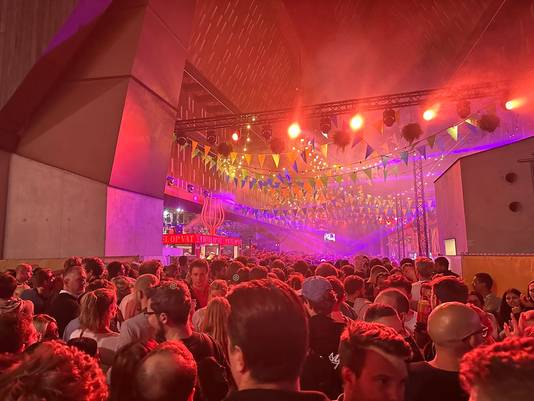 23:24
yesterday
Van Looy again built a podium finish in Belgium
Bent Van Looy starts in the listening yard. There are many people. Sometimes you have to wait a while before you can enter the arena. "We once started Das Bob here, with a box people could put money in. Which they didn't. That's even better!"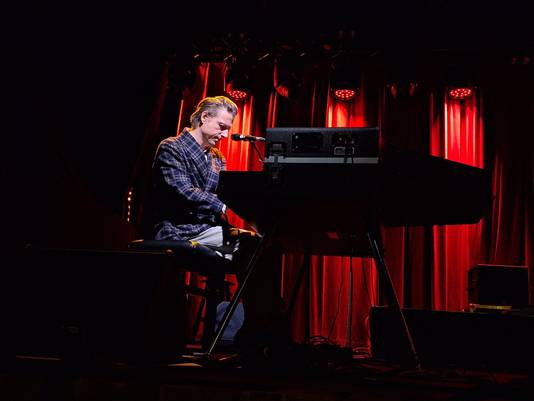 "They told me this is the listening arena. And it's true," it sounds like.
23:16
yesterday
What a party!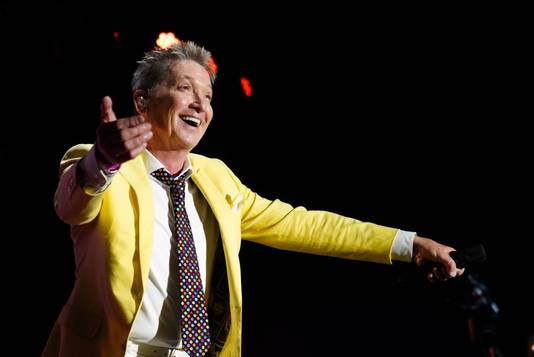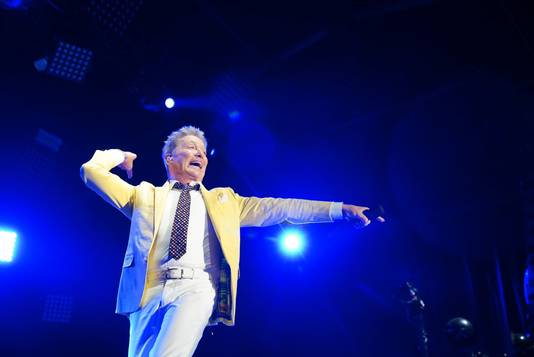 23:08
yesterday
The entire Korenmarket for Part Cal
And whether Bart Kyle is famous… the full Korenmarkt sings along with "The weather's beautiful today".
And also the text "Sailing for the first time" is known to everyone.
22:29
yesterday
Jewel bustle
It is expected to be a busy night. Korenmarkt is already full of revelers at the moment.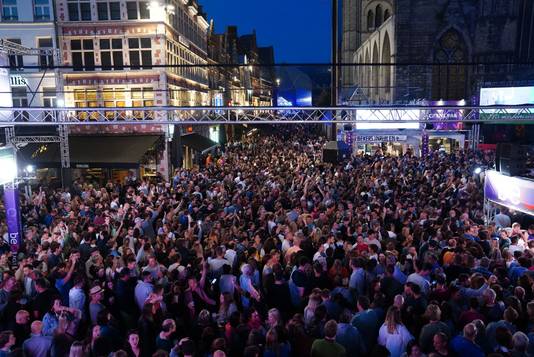 21:48
yesterday
K3 All Colors tribute band takes on the crowd on Sint-Baafsplein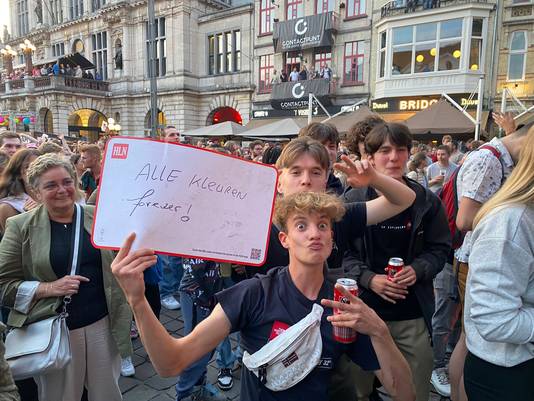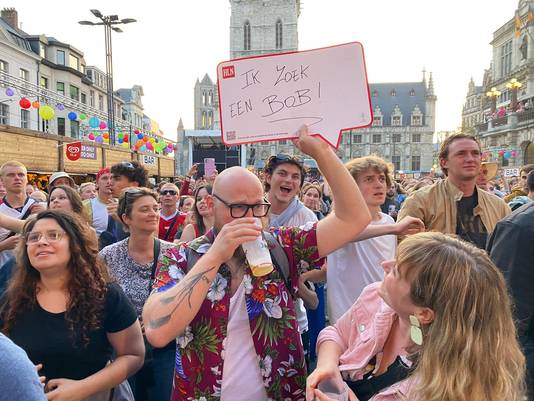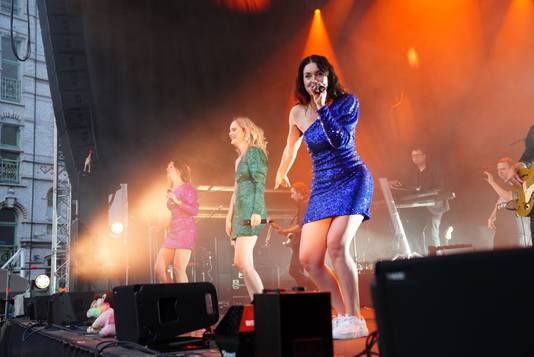 21:08
yesterday
Wendy Van Wanten takes her songs to the Korenmarkt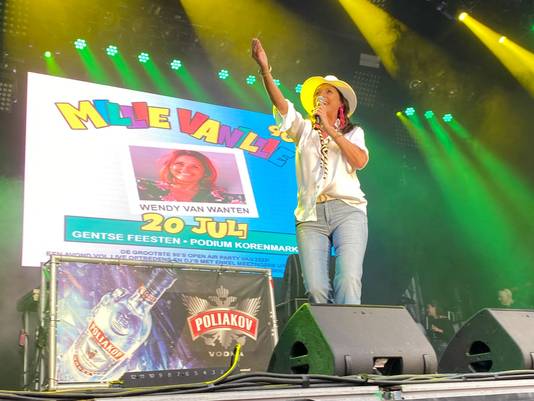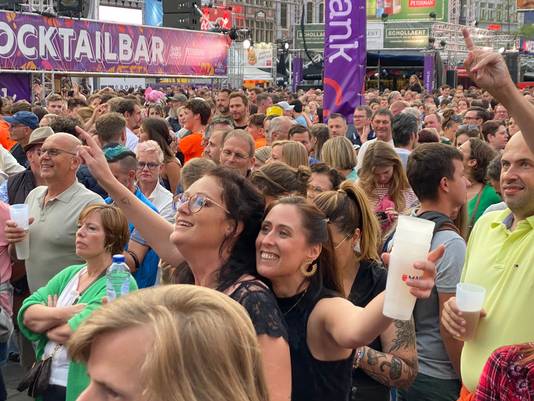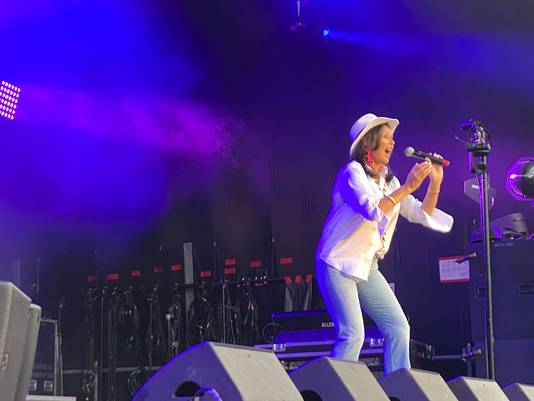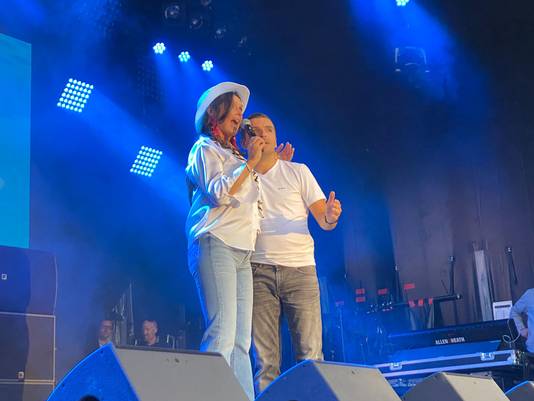 Under the name Back to the Nineties, the Flemish singer brought her songs from that time. Eve Segers and Bart Kahl are also on the program. The audience immediately begins the polonaise.
20:52
yesterday
A melody band breaks up the room in Podlaupark
Everyone dances together the dabkeh, a Levantine folk dance and music, with a noose in hand.
20:31
yesterday
De Beren Gieren attracts a lot of people at Walter de Buckplein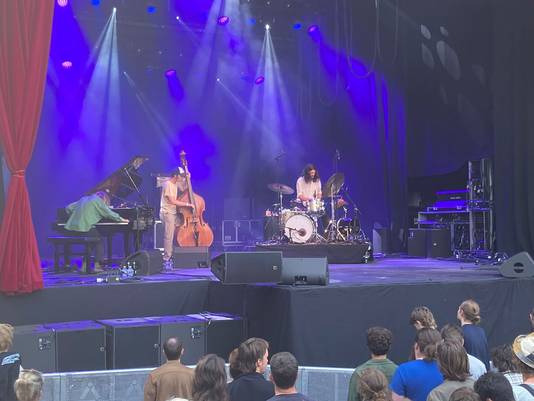 20:29
yesterday
The mayor of the party is looking forward to Wendy Van Winden's performance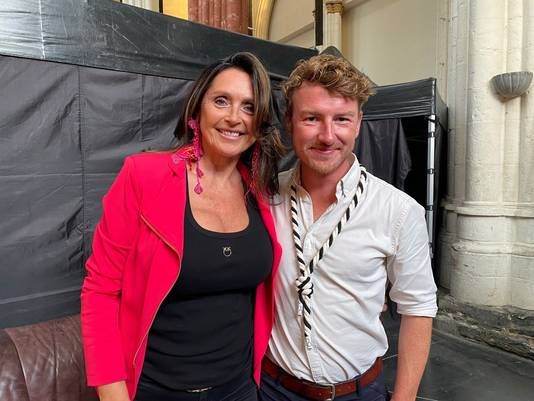 Wendy Van Wanten takes the stage at the Korenmarkt today. party mayor Bram van Breakevelt is already eager to perform.
20:17
yesterday
Bakkermans offers a moshpit on Sint-Baafsplein
The four-piece bar treat Gentse Feesten with strong wraps. With the song "Eisbär" by Grauzone, the audience went wild and a mosh pit was created.
20:00
yesterday
The Ghent Zangstonde on Walter de Buckplein Street
During the daily singing session led by Wim Claeys, everyone sings at the top of their lungs Ghent songs by Walter De Buck, Karel Waeri, and others.
19:22
yesterday
Adam Hall and The Velvet Playboys bring swing and dance brass to Stadshal
19:03
yesterday
Street artists color Gentse Feesten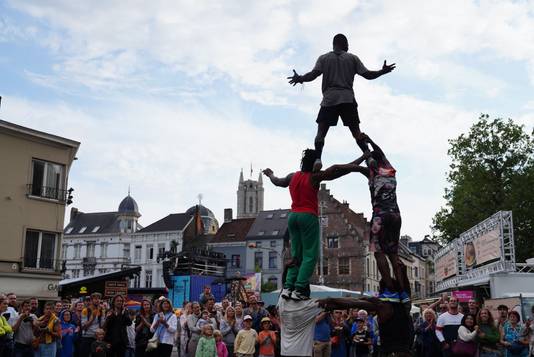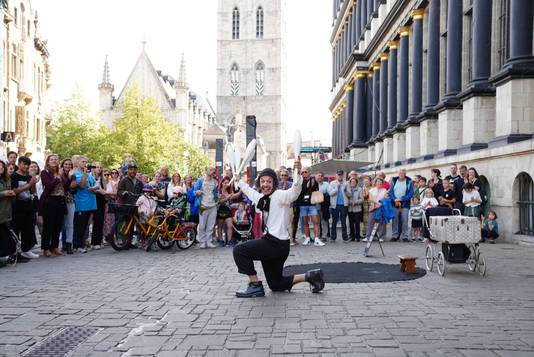 18:54
yesterday
Kurt Borglman takes on Tom Coleman on stage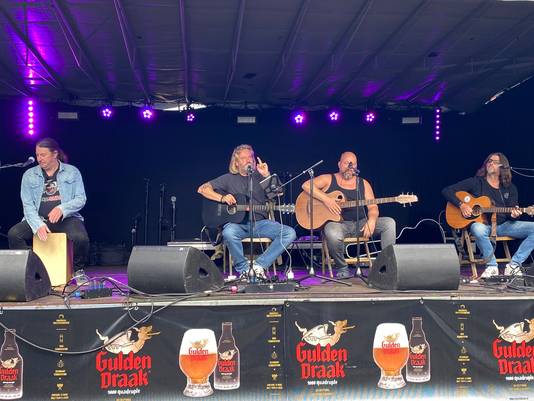 Surprise on Veerleplein. With Kurt Burgelman, Tom Kullman, little known in Germany, also appears on stage, alongside 2 other Biezebaazemannen
"Friendly communicator. Music trailblazer. Internet maven. Twitter buff. Social mediaholic."