Brands like Rolls-Royce, Bugatti, Pagani, and Lamborghini have long tried to one-up each other with cars costing millions. The Rolls-Royce Droptail is the most expensive new car ever, but these other cars weren't far behind.
Every year, car manufacturers such as Rolls-Royce and Bugatti try to outdo themselves and others with models that claim the title of "the most expensive new car ever." So-called coachbuilders and supercar manufacturers try to stand out with limited editions of their famous cars as much as possible, or with completely unique custom models that owners can claim are unique and inimitable.
Raw materials are expensive
They go further and further. The craftsmen – who spend, for example, 80 hours making two pieces of inlaid wood – spend six months working on a limited part of the car, while an entire team spends months developing a special colour. The world's most expensive raw materials are also being sprayed ferociously. For example, in 1992, the McLaren F1 was the first car in the world to have an engine compartment completely covered in gold.
Pebble Beach
Rolls Royce currently holds the crown for the most expensive car thanks to… Rolls Royce La Rose Noir Droptail, which was unveiled at Pebble Beach during Monterey Car Week in the United States. But it may just be that other brands will also be tempted in the very short term to make a ridiculously expensive car in as limited an edition as possible. Here are the cars that have held the title in the past, starting with the current record holder.
1. Rolls-Royce La Rose Noire Droptail – Over $30 Million (2023)
The Rolls-Royce Droptail is expected to sell for more than $30 million, making it (still) the most expensive new car ever. There is no doubt that car owners think that the car is beautiful, but it is not an undisputed beauty. The price is striking. The worst part is that the La Rose Noire is expensive while the car does not offer above average performance that justifies its price. Beneath the beautiful woodwork and custom styling, the Droptail has the same powertrain found in every "regular" Rolls-Royce Ghost.
2. Rolls-Royce Boattail – $28 million (2022)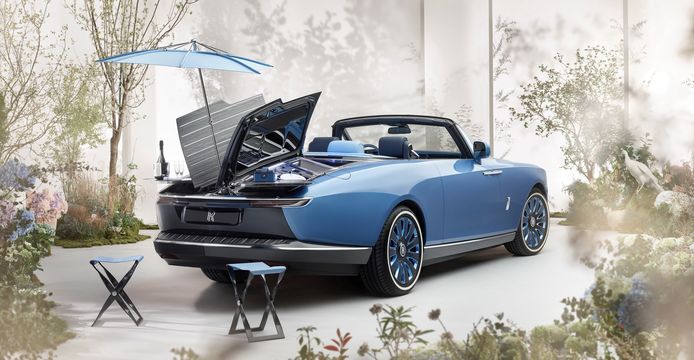 Rolls Royce also ranks second on this list. Before launching the new Droptail, the brand has already stunned the world with the Rolls-Royce Boat Tail, which has a price tag of $28 million. The entire tail of the boat is also made according to the customer's wishes. Most likely some Arab princes or some socialite couple like Jay-Z and Beyoncé.
3. Bugatti La Voiture Noire – $18.9 million (2019)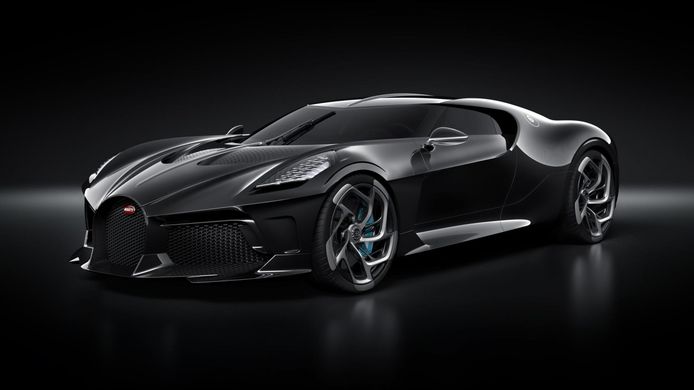 Unlike the Rolls-Royce cars mentioned above, the Bugatti La Voiture Noire offers performance to match its price, said to be $18.9 million. The only Bugatti car is similar to the Bugatti Chiron, that is, it is equipped with an 8-liter quad-turbo W16 engine that produces 1,500 hp and 1,600 Nm of torque. The car's name simply means "black car" and this immediately sounds less strange.
4. Pagani Zonda HP Barchetta – $17.5 million (2017)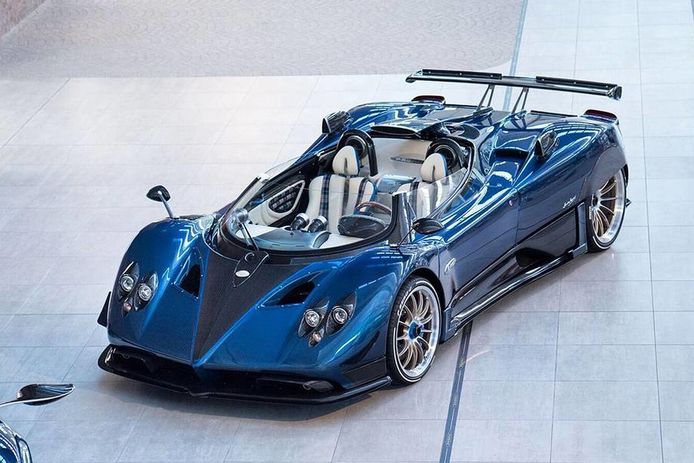 Made in Italy, the Pagani Zonda HP Barchetta is comparable to other custom-built vehicles on this list, especially in terms of distribution. Only three Barchettas were ever made, which partly explains its $17.5 million price tag. One of them has now broken. The Pagani's 760bhp, thanks to its 7.3-litre naturally aspirated V12, was probably too much for its owner, meaning there were only two left.
5. Rolls-Royce Sweptail – $12.8 million (2017)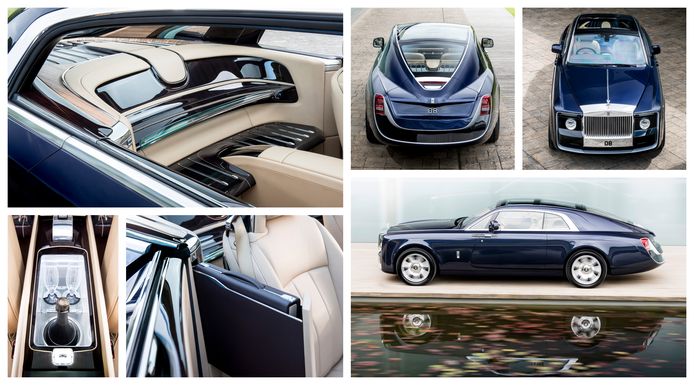 The Rolls-Royce Sweptail may seem like a bargain compared to other cars, with a price tag of "only" $12.8 million, but it is unique. The Sweptail model was inspired by pre-war cars, but was powered by a modern 6.75-litre V12 engine, producing 453bhp. The total price of the Rolls-Royce cars in these top eight places is more than $70 million – for just three cars.
6. Bugatti Centodieci – 8.8 million euros (2019)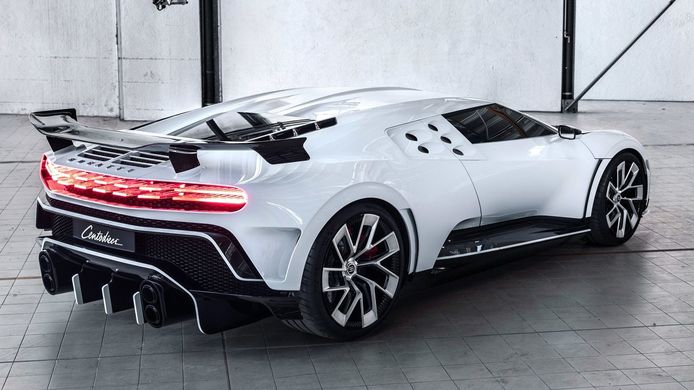 The $8.8 million Bugatti Centodieci pays homage to the iconic Bugatti EB110. The name Centodieci is a reference to its predecessor, which means "110" in Italian. The Centodieci also borrowed the Chiron's 8.0-litre W16 engine, which has 1,600 hp and 1,600 Nm of torque. A total of ten Centodiece models were made.
7. Maybach Exelero – $8 million (2005)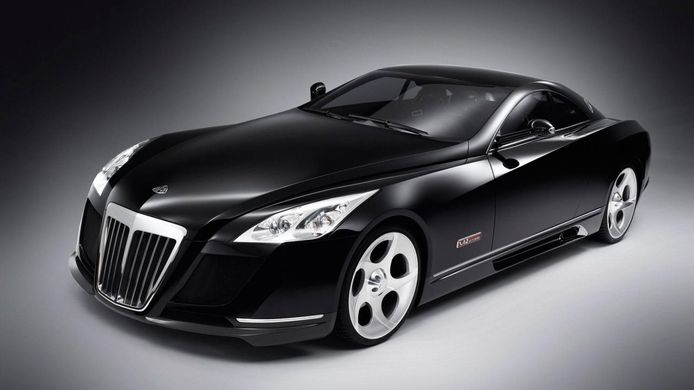 The name Exelero may not sound so fancy, but that's not Maybach's fault. The unique car was named after a new range of tires from a subsidiary of Goodyear. The car sold for $8 million, which seems excessive for a simple car based on the Maybach 57 limousine. But especially because of its elongated shape, the Exelero is very successful. No production vehicle comes close to what Batman drives on a daily basis.
8. Pagani Huayra Kodalonga – $7.4 Million (2022)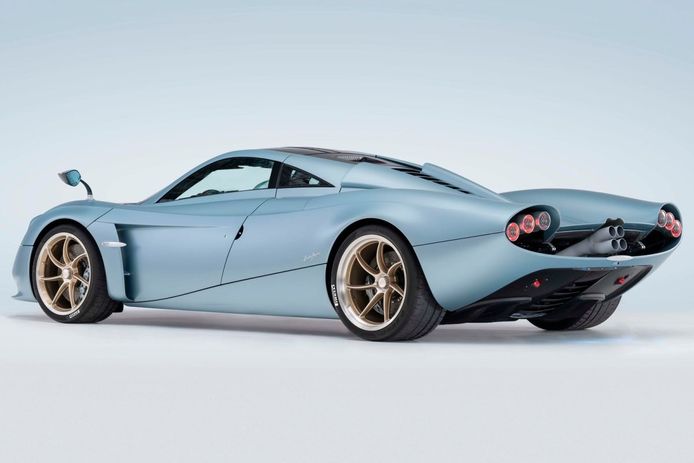 The Pagani Huayra Codalunga is a little less special than the Zonda HP Barchetta, of which five examples were produced. But the $7.4 million Codalunga easily rivals the Barchetta when it comes to design. The Huayra replaces the busy lines of today's luxury cars with the simpler look of 1960s designs. However, beneath its clean lines lies a modern 6.0-litre turbocharged V12 engine, producing 840bhp and 811Nm of torque.
video. You pay 315,000 euros for it, but it amazed our car experts: the Ferrari 296 GTS is one of the most amazing machines I have ever driven" (+)
Cadillac launches an expensive car priced over 300,000 euros: What makes the Celestic so special?
Our car expert drove an exclusive BMW i7: "The seats in the back are reminiscent of the business class of the best airlines" (+)
Free unlimited access to Showbytes? Which can!
Log in or create an account and never miss a thing from the stars.

Yes, I want unlimited free access
"Total coffee specialist. Hardcore reader. Incurable music scholar. Web guru. Freelance troublemaker. Problem solver. Travel trailblazer."