The world of skin care is big. But now another line is being added to the world of pots, serums and creams. A special one, admittedly. This week, two Japanese companies introduced their first skincare line for astronauts. The products are also interesting for those who stay firmly on the ground.
A skincare line specifically for astronauts? "Cosmology" is the first of its kind. The unique line is part of a special project "CosmoSkin", which also wants to promote skin care in space. This idea came after the Japan Aerospace Exploration Agency (JAXA) in 2020 called for the creation of skincare products that could be used in conditions of low gravity and extreme dryness, such as in space.
The Cosmology line consists of two products so far, including a facial cleanser and lotion. It is put together by Japanese beauty brands POLA and ANA Holdings.
Unique space formats
Don't expect shiny jars and cleverly designed marketing strategies. The two products are white and boring like the inside of a rocket, but they are designed specifically for the space. For example, it weighs a little to take into account the limited gravity In space travel.
The facial cleanser is designed so that space travelers don't need water to rinse it off. In this way, the limited water supply on board is well preserved. The lotion, on the other hand, has a slightly firmer texture to prevent the ingredients from separating due to gravity. Only when the preparation is applied to the skin does it become liquid.
The end of the job means: dry, sensitive skin
For those wondering what ingredients products contain, the answer is simple. Especially moisturizing and nourishing materials. "Just like in an airplane or an office building, the air in the room is also very dry," says makeup expert and CEO of skincare brands Routinely and Fin Du Jour, Myriam Roux.
Not surprisingly, the two Japanese companies have hired flight attendants to test the products

Myriam Roux, skin care expert
"Many astronauts had already pointed this out when they returned from their mission. Their skin felt dry, very sensitive and itchy. So it's not surprising that the two Japanese companies hired flight attendants to test the products.
However, the concept behind cosmology is not unique. "Astronaut skin care is a hot topic. Estée Lauder has previously sent a serum into space as part of an advertising campaign," says Rowe.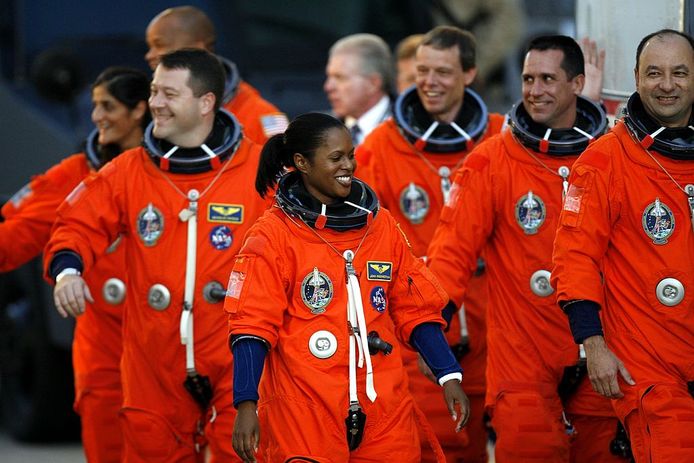 And astronauts, like former NASA astronaut Joan Higginbotham, also have their own treatments. "Joan said the humidity in the room was about 70 percent. In her hometown, Houston, Texas, the humidity is extremely high.
The result: Her skin felt as dry as the Sahara Desert in space, she said after her mission. "So I swear by a little jar of Vaseline, which nourishes dry patches, and Cetaphil, a cleanser that combats dry, tight skin," Rowe says.
In addition to astronauts, special skin care is also beneficial for these people
According to initial reports, cosmology will enter space in 2024, when Japanese astronaut Kimiya Yui begins his mission to the International Space Station (ISS). Those keeping their feet on the ground can purchase the collection starting October 1 via POLA's website. Its price? About 50 euros.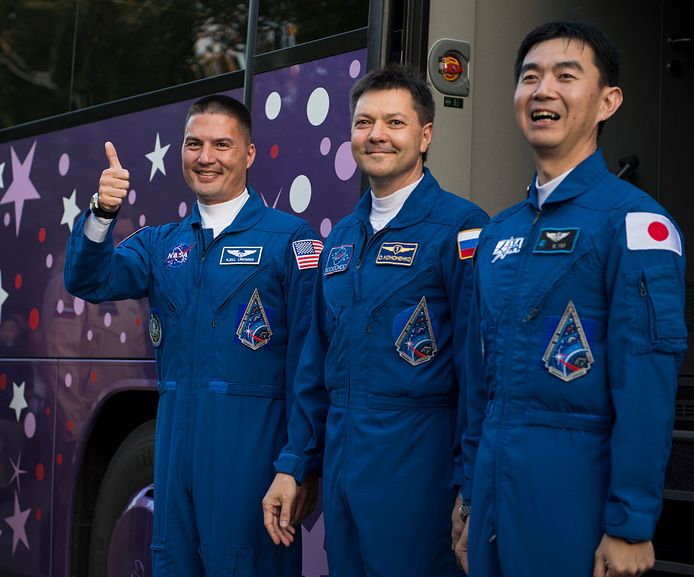 "If you don't have any plans for the space, the products are still recommended. Especially for people who spend a lot of time in dry spaces, like airplanes or office buildings," Rowe says.
"The products also fit perfectly with the skincare trend where everything has become increasingly compact. In the future we will see more products where powder, for example, becomes a facial cleanser once applied. This line is a really good introduction to that."
Read also:
6 euros in Kruidvat for the "miracle oil" that actress Helen Mirren (78 years old) uses on her skin. Does it really work?
Lip balms are a sensation because the balms mimic the effect of fillers. But beware: "They are deliberately teasing."
Unlimited free access to Showbytes? Which can!
Log in or create an account and never miss a thing from the stars.

Yes, I want free unlimited access
"Thinker. Coffeeaholic. Award-winning gamer. Web trailblazer. Pop culture scholar. Beer guru. Food specialist."