Time rarely moves away more slowly than in Antwerp. Players, coaching staff and fans are looking forward to the title match against Al-Ittihad next Sunday. So did Captain Toby Alderweireld: "Our will is formidable." Coach Mark van Bommel has no doubts about that, although he does get a little nervous.
This is the reason I came to Antwerp.
Toby Alderweireld's eyes gleamed in his press conference ahead of Sunday's title match. The captain of the Great Old cannot afford to make history in the city of his heart.
"The will is enormous," he says. "The bucket of desire is constantly full and overflowing." "Sunday is the perfect opportunity. We have one mindset: Go for it, I hope that's enough."
In order not to tempt fate, he does not want to say the title word yet. The defender knows where to put the JPL trophy in his rich career. "Purely as a prize, I put it on top. 66 years without a title, never a double. If we can do it, we'll put something special here."
You are so close, yet so far away. this is difficult.
The Antwerp captain is pleased that the title fight is still alive in the city. "We've woken up the sleeping giant. The backers have been in the mud for a long time, and now we've finally figured it out."
"The relationship we have with the fans is unique. They are more than our twelfth man," says Alderweireld, who laments that his team has been playing in a gameless atmosphere for an entire season.
"I don't understand how something like this can take so long. And it's not the club's fault. I want to make an appeal to these people: let it be alright, because there are so many people who would like to be there on Sunday that we now have to disappoint." .
However, Alderweireld knows the weather in Bosuil will be fine on Sunday. So he can't wait to return the favor to the Antwerp supporters. "You are so close, but at the same time so far away. It's hard."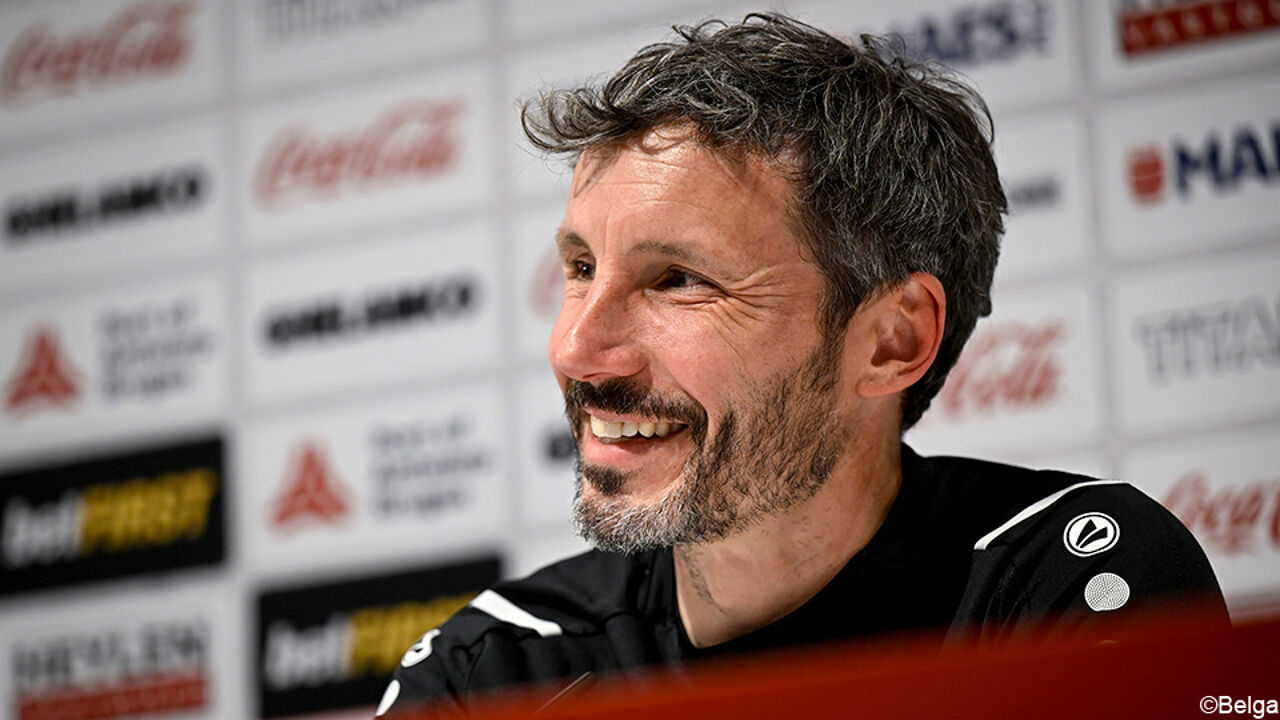 Mark van Bommel is also looking forward to Sunday.
Van Bommel gets a little nervous

"The nerves are always there, no matter if it's a regular league final or a play-off," laughs Mark van Bommel when asked if he gets nervous on Sunday.
"I'm nervous before every match. You could argue that it's not like that, but everyone feels it. But that doesn't have to be negative. We shouldn't do crazy things, because then you'll get too nervous."
Don't do crazy things. Dutch T1 logo near Antwerp. He wants to see his team play a mature game. "If you have a chance to finish it, you should finish it."
"Everyone is looking forward to playing here. What's going on here – for a whole year – is a great experience. It doesn't make us nervous, it's motivating."
When you are very close to it, you just have to grab it.
And what if it didn't work out for The Great Old? "If you don't finish it, you have a second chance," Van Bommel remains sober.
"I don't talk to my players about possible scenarios. That means I'm working on a draw or a loss. When you're close, you just have to fight it."
If Antwerp pulls it off, there will probably be a popular party. Do we see Van Bommel who is always thinking crazy? He laughs: "I can't say that upfront." "In Munich we had big mugs of beer, I don't know what's going to happen here. I'm really not a beer drinker."
Will he have something else to drink on Sunday? "I don't know," the coach concluded with a wink.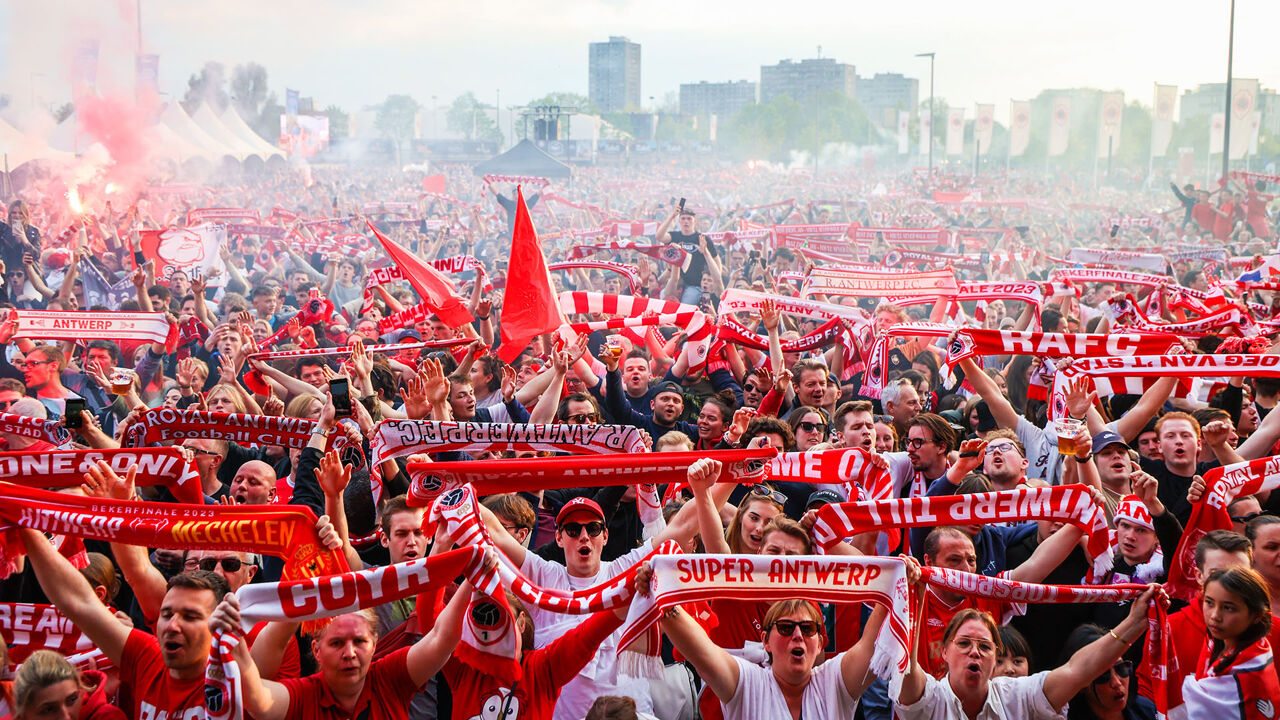 Will we see these types of pictures in and around Bosuil on Sunday?
"Subtly charming internet specialist. Avid writer. Friendly alcohol guru. Music ninja. Devoted social media fanatic."