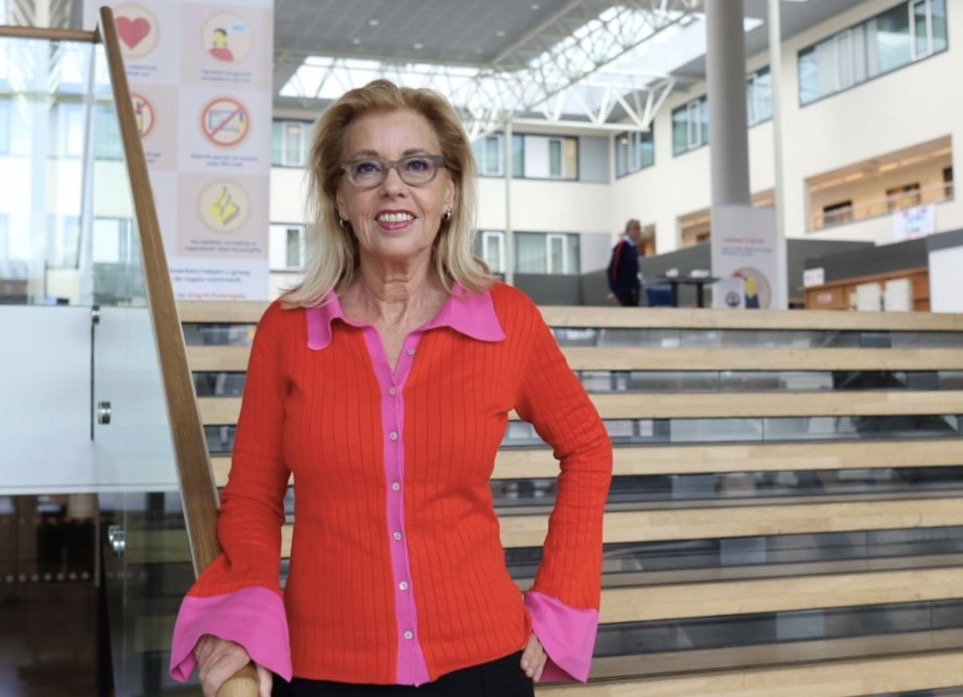 Hot flashes, mood swings, sleep problems and even heart rhythm disturbances: complaints that many women face during menopause. October 18 is World Menopause Day. OLVG gynecologist Dorenda van Dijken has prepared a day full of information and activities at the OLVG West site.
"Whether you have complaints or not, menopause has an impact on your health. So talking about menopause and making sure you get the right information about this important stage of life is extremely important. It can help," says gynecologist Dorinda Van Dyken. "It reduces complaints and sometimes even prevents them." She has been trying to remove the taboo of menopause for 25 years.
Specialists share knowledge and tips
In the OLVG West Site Hall, several specialists will be on hand for visitors at the Information Market on Wednesday 18 October. A hospital psychiatrist, internist, and gynecologists, among others, share their knowledge and advice. There are also general practitioners and menopause consultants available. Cardiologist Janneke Wittekoek explains the effect of menopause on the heart and what you can do if you have complaints.
Women's health is undervalued
"Women's health has been underestimated for many years, so it's time to pay more attention to it," says Dorinda Van Dyken. "There are a lot of women who struggle with things during their cycle and during menopause: depression, lack of sleep, difficulty concentrating. It's fairly typical for a woman to think: 'I shouldn't be behaving this way.' Women often struggle in silence. Now that… It's more open to discussion, women are starting to come out with their stories. This is very important.
Information Day on Wednesday 18 October will be ceremoniously opened by Caroline Tensen at 1pm. She wrote a book about her own experiences during menopause. The afternoon information session continues until 5 p.m.
"Total coffee specialist. Hardcore reader. Incurable music scholar. Web guru. Freelance troublemaker. Problem solver. Travel trailblazer."