filmThe European premiere of 'Guardians of the Galaxy vol. 3'. Leading actors Chris Pratt and Zoe Saldana traveled to the French Garden to present their latest superhero film in the setting of the Marvel Avengers campus, the place where Marvel adventures come to life. Ready for one last mission.
look. Hollywood stars and Spectacle at the world premiere of 'Guardians of the Galaxy'
In Guardians of the Galaxy Part III, we see these lovable misfits repair the massive damage done by supervillain Thanos to make Knowhere safe again. Not only for themselves, but also for all the refugees displaced by the harsh universe. But it isn't long before their lives are turned upside down by echoes of Raccoon Rocket's turbulent past. Peter Quill aka Star Lord once again gathers a team of superheroes to save the universe and the life of the rocket. A dangerous mission that, if failed, could spell the end for the Guardians.
Guardians of the Galaxy Vol. 3′ is the final piece in the trilogy about a group of superheroes who want to save the universe. It has – unexpectedly – become one of the most successful franchises within Marvel. The previous two films, from 2014 and 2017, have made at least $773 million and $863 million. James Gunn wrote and directed all three Watchmen films. "I'm so grateful," Pratt told Disneyland Paris. Along with much of the cast, the actor – who reprises his role as Peter Quill/Star-Lord – greets fans at the Marvel Avengers Campus as they sit in front of the Quinjet, the iconic Avengers jet. "God, James, Marvel. I mean, look at that. We're on the Marvel Avengers campus. It's so beautiful here. And Disneyland Paris is so wonderful and amazing."
He also took the time to thank his many fans. "It's surreal and wonderful that you are here today in thousands. You changed all of our lives, and we are so grateful to you. This is a moment I never want to forget. It was an extraordinary ten years for Marvel." The lovable Gamora is played by Zoe Saldana, who starred in last year's Avatar movie. "I only have fond memories of ten years into Guardians of the Galaxy, but if I had to pick one memorable moment, it was during the shooting of our first movie," said the actress. "When we heard the music composed for a particular scene, everyone started crying. At that moment I felt for the first time: I am part of something very special."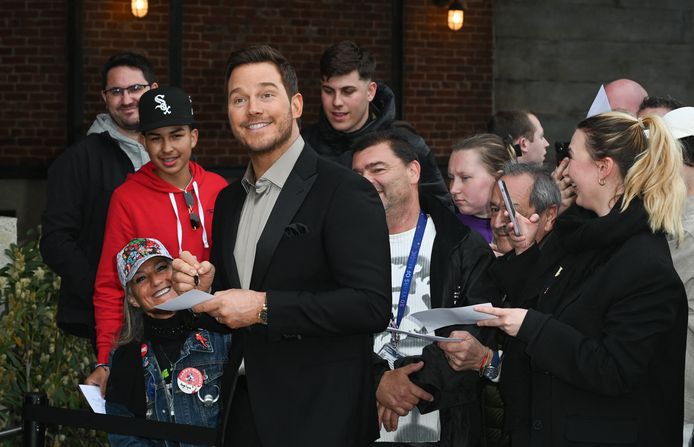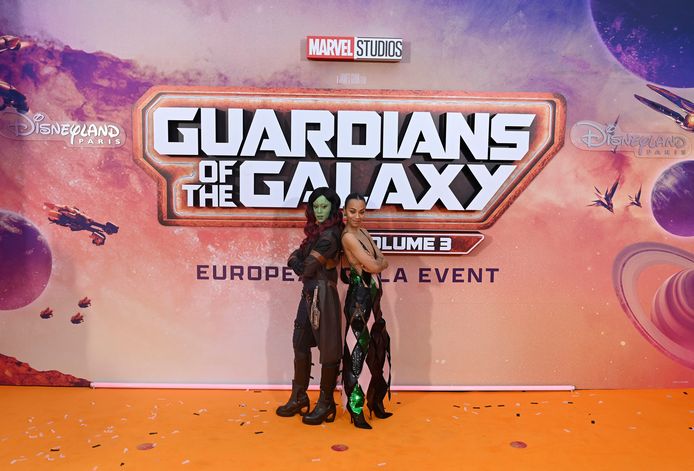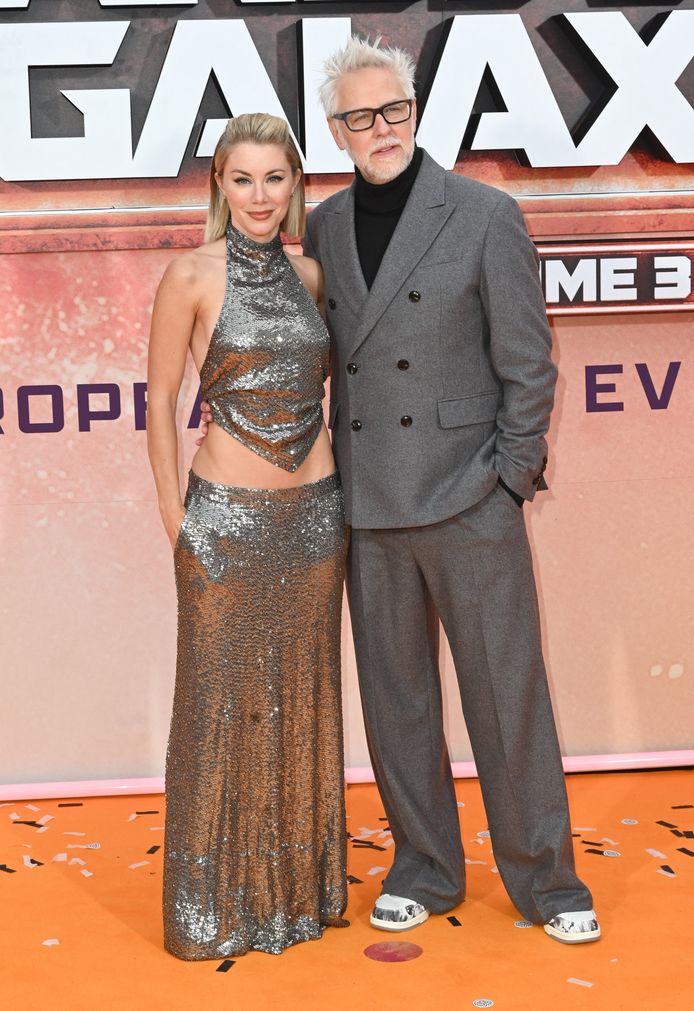 We see Karen Gillan working again as Nebula. "What makes Guardians of the Galaxy so special is that you can choose a family. Even if you didn't grow up in a very loving and supportive environment, you can always meet people and form a 'family' together." And in the movie, Mantis, Pom Klementieff's character, is the glue that holds the family together. "Her strength is empathy. It's important to her that other people feel good. She's sorry if that isn't the case. Although she has a bit more personality in this third installment. She's stronger and more confident." But one of the most popular characters from Guardians of the Galaxy is undoubtedly the talking tree Groot, voiced by Vin Diesel. "I love my character so much," says the actor. "He's so dynamic, and I feel so grateful and grateful to be able to add something to this icon. And she's one of the characters I'm most proud of. I feel like the luckiest kid in the world to play him." Bradley Cooper also plays Rocket, Sylvester Stallone plays Stakkar and Dave Bautista plays Drax. Will Poulter plays the villainous Adam Warlock.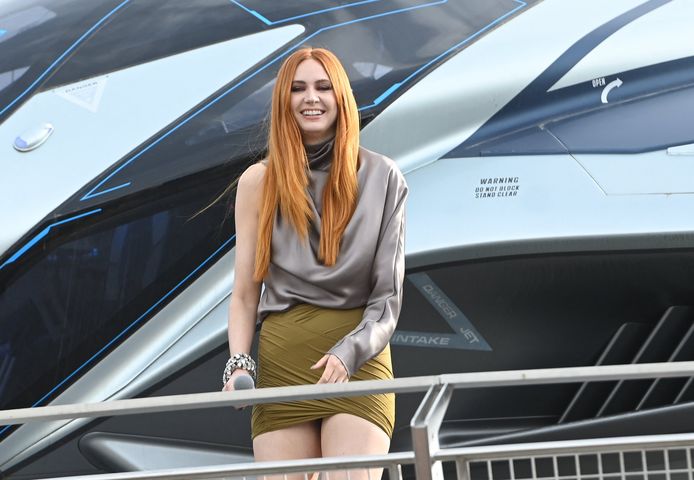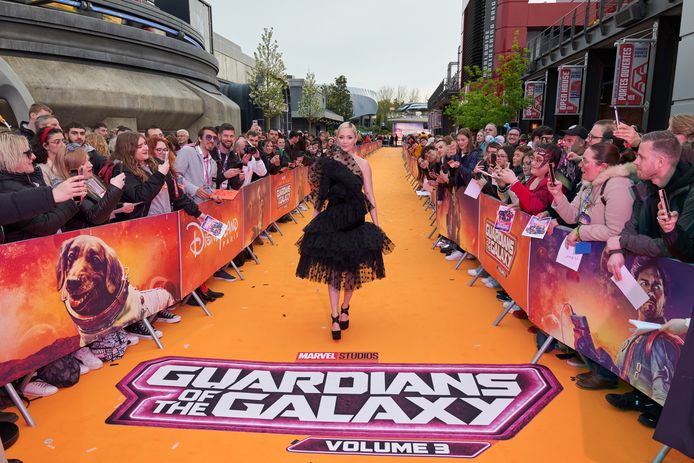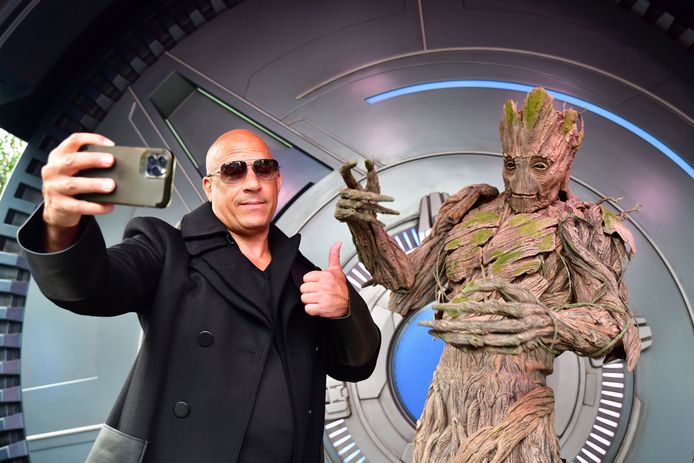 The staff of 'Guardians of the Galaxy vol. 3 'They chose Disneyland Paris to present their film to European audiences not by chance. Last summer, a brand-new Marvel Avengers Campus area, themed around superheroes, opened at Walt Disney Studios Park. In the interactive dark ride "Spider-Man WEB Adventure," visitors can shoot vibrant webs of their wrists to take out runaway spider-bots. Those who like it a little wilder can go on a high-speed space mission with Iron Man and Captain Marvel on the 'Avengers Assemble: Flight Force' roller coaster.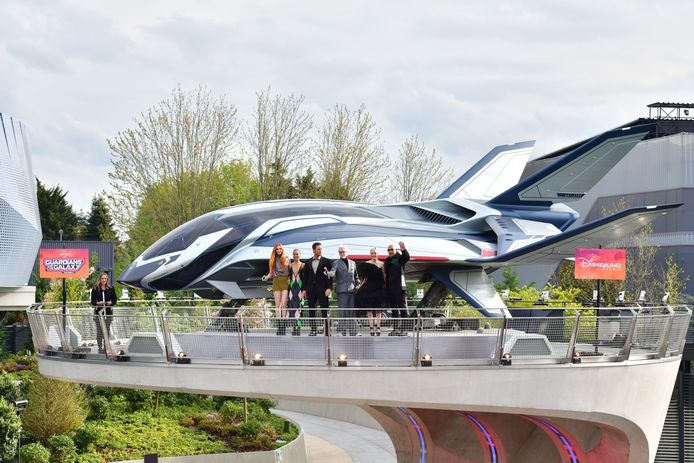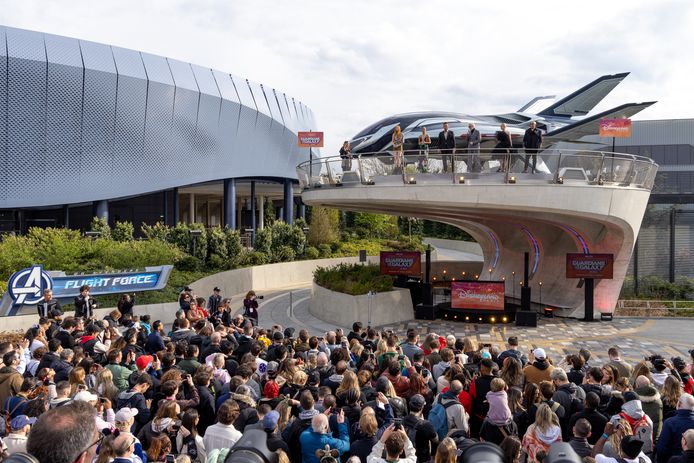 Marvel heroes also roam this area to defend the campus against intruders, with the necessary action and excitement. Even on surfaces. In addition, you can get to know these characters closely and even train or dance together thanks to all kinds of interactive applications. During the "Guardians of the Galaxy: Dance Challenge", Star-Lord and Gamora desperately need new Guardians with the talent of dancing to save the planet during an epic dance. To recover strength from all those heroic deeds, there are of course also many themed restaurants.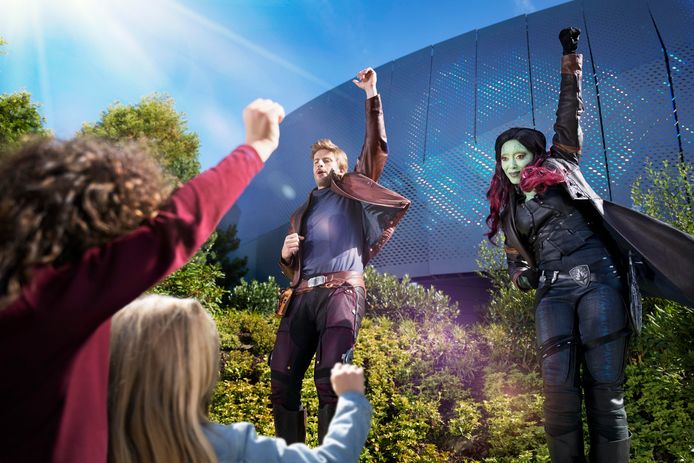 Guardians of the Galaxy Vol. 3′ can be seen in Belgian cinemas from May 3rd. Discover the Marvel Avengers Campus at Disneyland Paris. More info at disneylandparis.com.
Also read:
A popular attraction in Disneyland Paris reopened after 1.5 years
Disney celebrates its 100th birthday with a big concert in Brussels
Marvel Super Heroes color the sky over Disneyland Paris
Unlimited free access to Showbytes? Which can!
Log in or create an account and never miss a thing from the stars.

Yes, I want unlimited free access
"Friendly communicator. Music trailblazer. Internet maven. Twitter buff. Social mediaholic."