Lenovo announces new models within its ThinkStation desktop computers and Thinkpad mobile workstations. Hardware must push the "frontiers of creative productivity."
The ThinkStation P3 line is expanding with three models. This includes workstations in the classic defense vest, although Lenovo is introducing a new "tower" form factor for the new models. So the base model name is ThinkStation P3 Tower.
This workstation is equipped with a 13th Generation Intel Core processor and an Nvidia RTX A5500 GPU for the graphics compartment. The P3 Tower also offers up to 128GB of DDR5 memory, 26TB of storage across six storage drives, four PCIe expansion slots, and up to 1,100W power supply. The ThinkStation P3 Ultra also offers an optional Main Board Management Controller (BMC) available released later this year.
Do you have less space on your desk? Then you can also choose the ThinkStation P3 Tiny, which has a chassis volume of only 1 liter. This smaller size houses the Nvidia T1000 graphics card.
mobile workstations
With its ThinkPad workstations, Lenovo is focusing on the mobile worker. You can see a mobile workstation as a large laptop computer. The manufacturer announces no less than five new models within this product group.
Starting with the ThinkPad P16 Gen 2, which Lenovo unhesitatingly calls its most powerful 16-inch workstation yet. That promise should be fulfilled by the 13th Gen Intel Core HX processor and Nvidia RTX 5000 Ada Generation GPU that are housed in the laptop. You can also add PCIe Gen 5 storage and up to 192GB of DDR5 RAM.
Lenovo places the P16v between entry and high-end levels. This workstation laptop features a 13th Generation Intel Core H processor paired with Nvidia RTX 2000 Ada Generation GPU. Thermal Dual Cooling maintains laptop temperature while the processor is on the rack.
On the other hand, the ThinkPad P1 Gen 6 stands out for its lightweight design at just 1.78kg by workstation standards. This makes a laptop much more fun to take with you than a regular workstation. The workstation has the same hardware as the Thinkpad P16, with a 16-inch OLED screen with a 5-megapixel camera and reduced blue light, because manufacturers want you to believe blue light is equivalent to looking directly at the sun. WiFi-6E4 support and optional 4G LTE ensure connectivity.
The 14-inch ThinkPad P14s Gen 4 and 16-inch P16s Gen 6 may close the line. The workstations will be available starting this month. Lenovo refrains from disclosing pricing in the press release. We have requested more information on this from the manufacturer.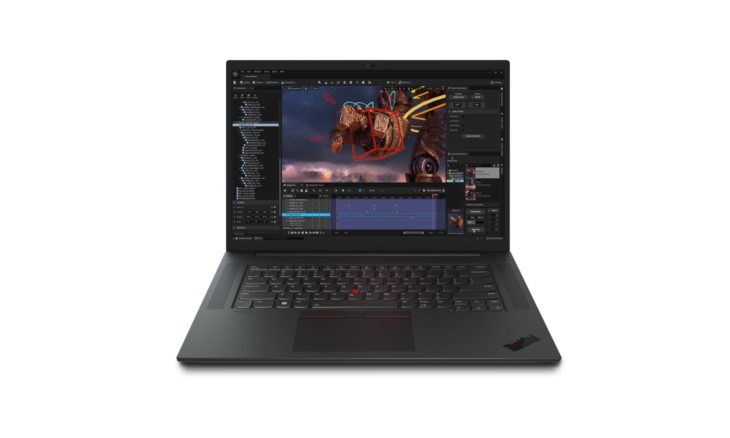 "Thinker. Coffeeaholic. Award-winning gamer. Web trailblazer. Pop culture scholar. Beer guru. Food specialist."