90'+4′
End of the second half
88′
Miroslav Stefanovic is replaced by Houcine Touati
81′
Yellow card for David Doolin
77′
Eduardo Bove replaces Francesco D'Alessio
74′
Chris Bedia is replaced by David Doolin
70′
Yellow card for Gael Ondoa
65′
Romelu Lukaku is replaced by Nikola Zalewski
Roma have all three points up their sleeve and so Mourinho opted to make a double substitution. Lukaku goes alongside Mancini. Karsdorp and Zalewski still have half an hour to go.
64′
Gianluca Mancini is replaced by Rick Karsdorp
64′
Alexis Antonis replaces Timothy Cognat
64′
Derek Kutesa replaces Bendigoz Bula
64′
Enzo Crivelli is replaced by Jérémie Guilleminot
59′
4-0 Andrea Belotti goal!
Belotti adds one more. The Italian jumps for a corner kick and heads towards the far corner.
57′
Lorenzo Pellegrini is replaced by Ricardo Pagano
52′
3-0 Lorenzo Pellegrini goal!
Rome is loose. Pellegrini ends the match with a wonderful shot: 3-0. The size of this handkerchief is too small for Italians.
46′
2-0 goal for Andrea Belotti!
About twenty seconds into the match the score became 2-0. Belotti ends the match mercilessly after a decisive attack.
46′
Houssem Aouar replaces Lorenzo Pellegrini
45′
The second half started
21:49
yesterday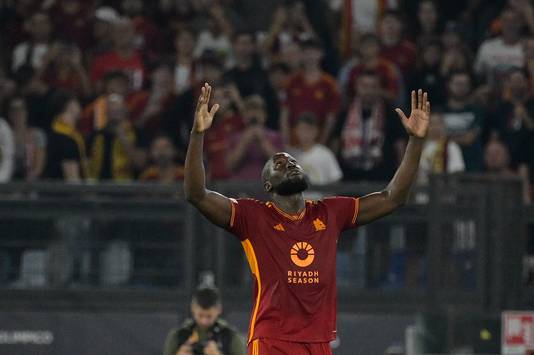 45'+2′
The end of the first half
44′
Lukaku is banned
Romelu Lukaku is the most dangerous man in Roma. Belotti sits well at the back until Lukaku comes off. The Red Devil presses again with the right, and the ball passes the Swiss leg.
"Subtly charming internet specialist. Avid writer. Friendly alcohol guru. Music ninja. Devoted social media fanatic."