Subaru Solterra is Subaru's first electric vehicle. They've previously brought us dazzling icons like the Impreza, Legacy and Forester, but things are going a bit wrong with Subaru in the Netherlands. But Subaru's future could be saved with the arrival of the Solterra.
| | |
| --- | --- |
| strength point | Weaknesses |
| + space | – Driver monitoring is annoying |
| + interior | – Continuous radio list |
| + Range | – High quality rear camera (in some versions) |
What is a Subaru Solterra?
As we briefly mentioned, the Subaru Solterra is Subaru's first electric car. It is a car developed in cooperation with Toyota. It's no surprise that Subaru's first electric car is a space SUV. This is, of course, a well-known Toyota recipe. Subaru is also not averse to this concept, just look at the Forester. In terms of size, it is close to the Forester, only slightly smaller. Not just in terms of ride height, it is simply a lower car.
The design is bold and fresh, but it looks remarkably like a Subaru. This is great because the bZ4X is almost the same. They've managed to make a real Subaru with lights and bumpers. In addition to the exterior, the interior is also exquisitely designed. It's very unique and really cool, but we don't know if it's really a Subaru.
Our test model is the base version of the Subaru Solterra. But all Solterras are all-wheel drive, unlike Toyotas, which are also available with front-wheel drive. All Solterras have a more powerful 160 kW or 218 hp engine. The battery capacity is 71 kWh. This provides a range of approximately 350-400 kilometers in real life. The car handles its power well which is always a good thing for an electric car.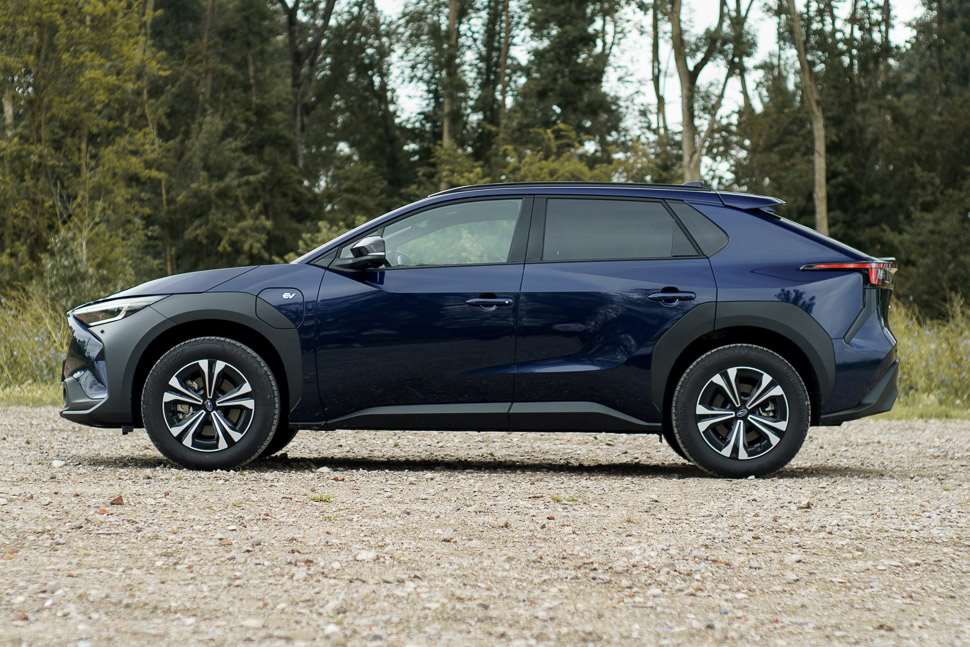 How does he drive?
Driving a Subaru Solterra is not complicated at all. The car had absolutely nothing on it that we didn't understand or that was in a strange place. Well… except for one thing. The driver display has a tricky spot in the menu that you can't access while driving. If you want to arrive at your destination happy, you should really shut it up. The interior design is very nice but also very clear. The speedometer is quite far away, but you get used to it quickly. The rotary knob doubles as a gear lever too quickly and works well.
We drove the car largely in B mode, where the throttle response is a little less but charges more while driving. This is beneficial for consumption, as the car then charges a small amount through regenerative braking. Braking is light and steering is easy. There is enough view out there and because the car drives right on the side you always know exactly where you are. We had the mini rims, which may not be the prettiest, but they are wonderfully comfortable. Acceleration in the Subaru Solterra is smooth but not blazing fast, hitting 100 in about 6.9 seconds.
strength point
The amazing point of the Subaru Solterra is the spacious interior space. It's a very large car, which is of course very useful for trunk space. But space in the cockpit is also above average. Since there is no glove compartment, you as a passenger have the option of sitting forward. This gives the people in the back more space, too. You don't have to worry about that glove compartment. There is a spacious central console where you can store everything. It even has two floors.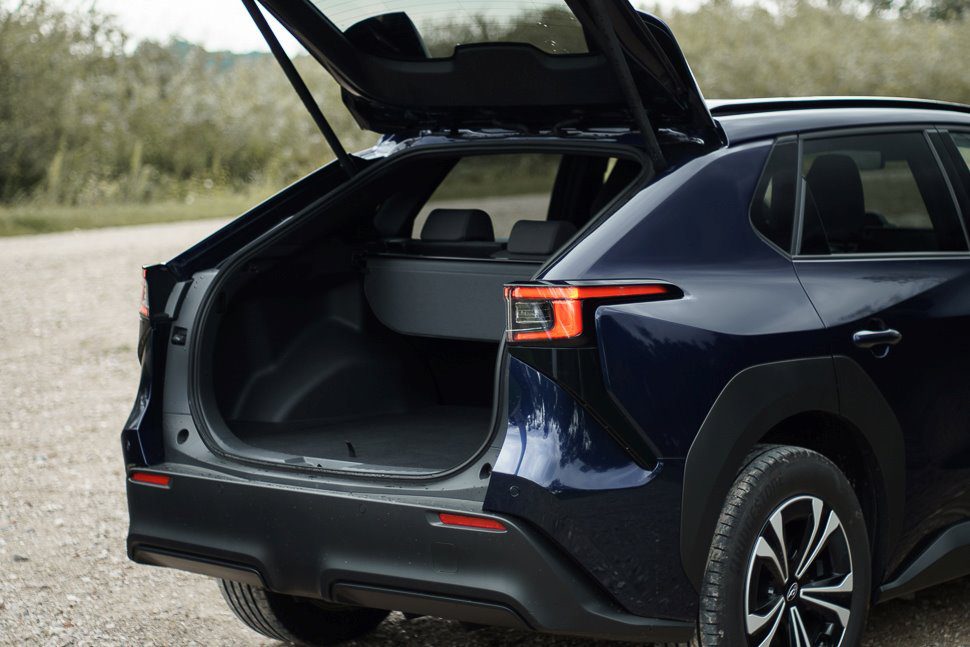 The interior of the Subaru Solterra is very futuristic. It's not about luxury at Subaru, it's about the practical side of the story. The steering wheel looks like it was inspired by a concept car from the 90s, and the dashboard resembles that of a spaceship. Although we see more Toyota influences inside than the Subaru model. This is very bad.
The Subaru Solterra range is very decent. Let's be honest, it's not a very big number. Between 350 and 400 kilometers is not necessarily amazing. But for this type of car, this is certainly not surprising. Especially since you are often heading towards those 400 kilometers and sometimes beyond that. There's enough range in the Subaru Solterra for adventure.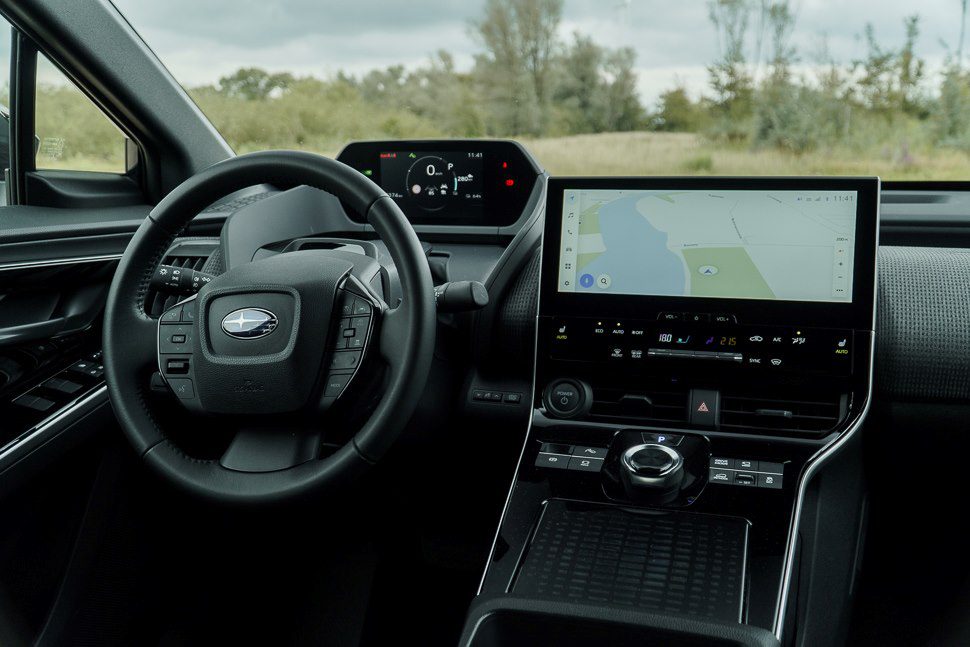 Weaknesses
One point we really noticed while driving the Subaru Solterra was the annoying driver monitoring. This was also present in the Toyota version, but we disabled it previously. Now we forget that, that thing is annoying. Beep every second you look away from the road, even if your hand is in front of that sensor for a moment. Put out that trade as quickly as possible.
In addition, we have the following two little points, and funnily enough, we also have an explanation for them. The first is the quality of the rear camera. This is actually terrible in some versions. Disclaimer: We didn't have this in our test car, but this was the case in the bZ4X. So pay attention to this! Not only is the image blurry and oddly cropped, but the button numeric icons are also very grainy. The strange thing is that this is not the case with the premium version, even though the cameras are the same. So it is a software issue, this is also known to the manufacturer and hopefully it will be changed.
The second is that it is almost impossible to change radio stations while driving. This is a very specific problem, but in the end it's just a problem. The system reorganizes the entire DAB+ list when a new channel becomes available or when an old channel disappears. This means it wants to do this about three billion times per second while driving, resulting in an impossible task. Scrolling that list is no longer possible for more than a few seconds. Then the whole gang reorganizes itself again and you start at the top again. This issue has been disclosed to the manufacturer, so this issue may be resolved.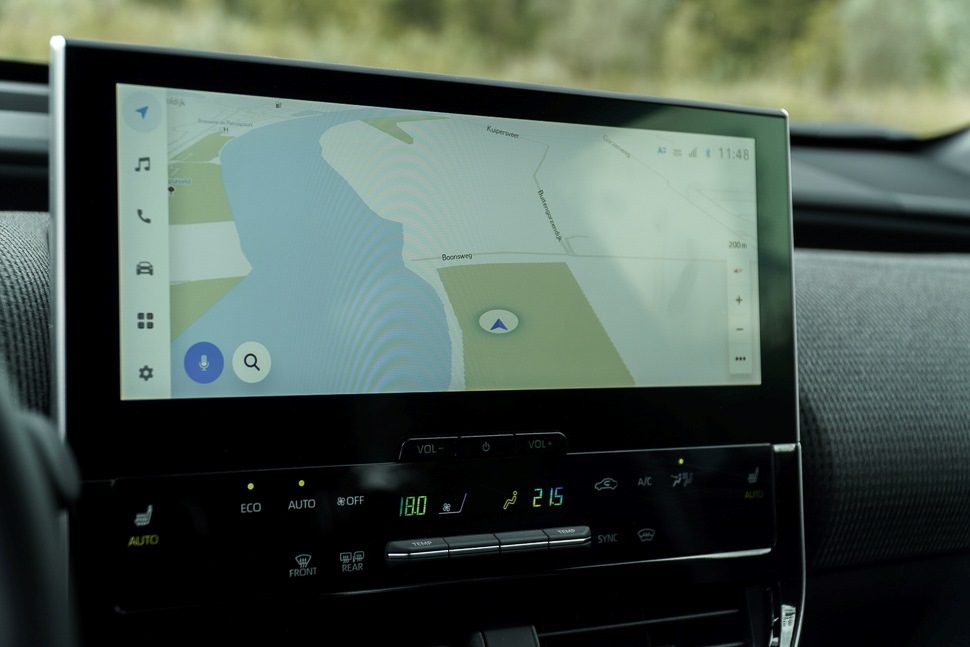 equipment
The Subaru Solterra has all the safety systems one would need. Think adaptive cruise control, lane keep assist, and all sorts of other gadgets you find in most new cars. Annoyingly, it also has a driver's display that beeps if you look at a beautiful tree for a moment. This is very annoying but fortunately it can be solved. An interesting feature is the automatic climate control mode. Seat heating and steering wheel heating are automatically turned on at high heating temperature. This is of course also possible.
It also has a nice ice function, which you can also use in clay. You will just need it. The AWD versions (or all Solterra versions) also have something called X-Mode. This is an additional off-road mode for driving through mud etc.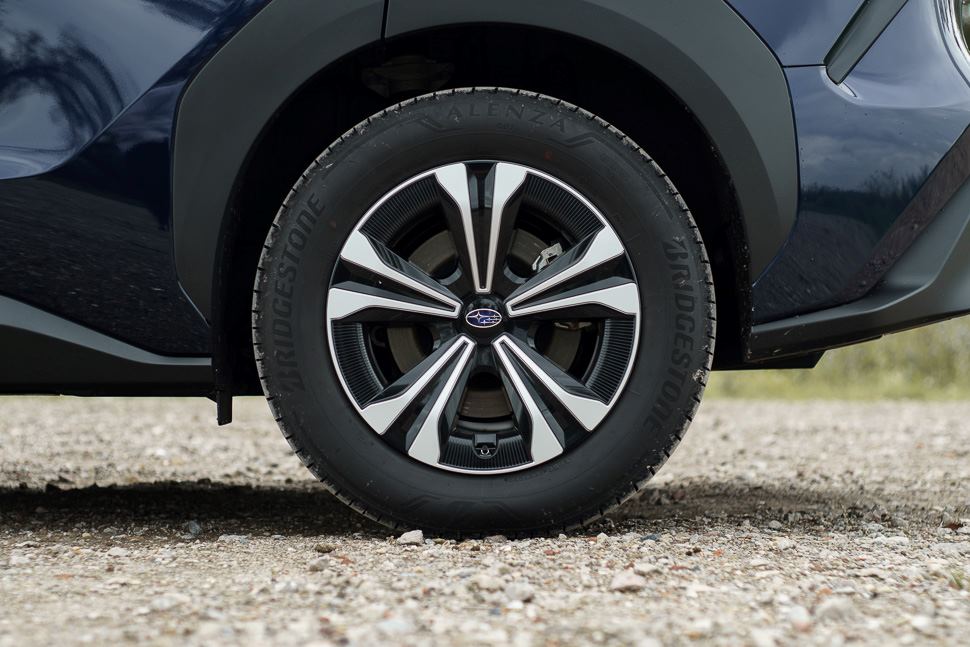 Subaru Solterra test drive conclusion
The Subaru Solterra is a very easy, spacious, and beautiful electric SUV from Subaru (and Toyota). The interior design is very successful and also very spacious. This is very nice. The range is also quite good, not too large but just perfect for this type of car. Unfortunately, two things about the screen are a bit of a shame. The quality of the reversing camera is not good on some versions due to a software issue, and the DAB+ menu updates very quickly, meaning you cannot scroll while driving. In general, it is a beautiful and very simple car. We dare to say that this is definitely one of the best cars for the "my first electric car" category and we hope that it will put Subaru back on the Dutch map.
Subaru Solterra available From 56,395 euros. That's almost 10k more than the bZ4X. Our test model was the base Subaru Solterra with a number of options. In total it costs about 58,000 euros.
All photos in this article were taken by Sam Berger.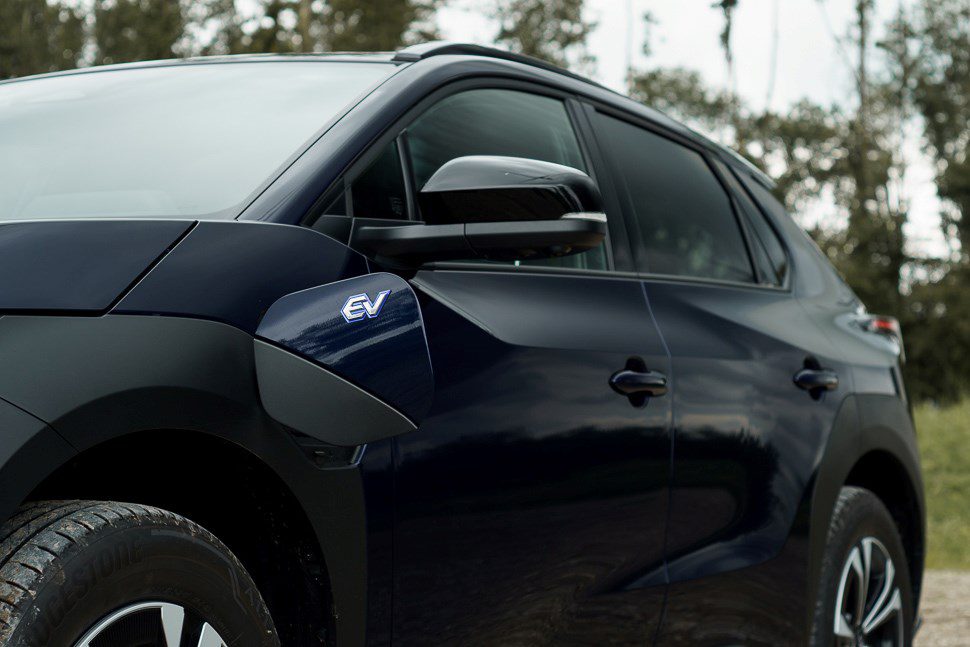 "Total coffee specialist. Hardcore reader. Incurable music scholar. Web guru. Freelance troublemaker. Problem solver. Travel trailblazer."