Chinese company Xiaomi presented its new flagship smartphones during a global launch event in Berlin. This relates to the more advanced 13T and 13T Pro. The biggest highlight is the optics, a camera island that has been finely tuned by the famous Leica.
The 13T series follows Xiaomi's previous generation of high-end smartphones, namely the 13, 13 Pro and 13 Ultra. They also have optics from Leica – a few years ago they were still major suppliers to Huawei – but the T series takes camera technology to a higher level. Interestingly, the optics of the 13T and 13T Pro are fairly similar. Both devices have a triple camera setup with Leica's Summicron lenses. We see a 50-megapixel (24mm equivalent) wide-angle camera consisting of seven aspherical lenses. Additionally, there's a 50MP telephoto lens (50mm equivalent) and a 12MP ultra-wide-angle camera.
Full image
Leica's involvement is not limited to hardware. There are two modes in the camera application, Authentic look And Vibrant look, which should fit the photographic look of a classic Leica camera. There are also six special filters, including Sepia and Blue, taken from the Leica M (Typ 240) compact camera. Another thing worth mentioning, concluding the Leica story, is that the photographer interacts with the parameters in real time Tone, Tone (Cool/Warm, Cyan/Magenta) and texture Can experiment. Options to simulate the effect of three prime lenses (35, 50 and 90mm) complete the image.
How are the 13T and 13T Pro different if the optics are almost identical? Mainly in the power supply, as it turns out. The entry-level model is powered by the MediaTek Dimensity 8200-Ultra chipset, which is developed using TSMC's latest 4nm process. The Xiaomi 13T Pro packs some extra power with the MediaTek Dimensity 9200+, a chipset with an octa-core CPU that delivers speeds of up to 3.35GHz. This device also has an Arm Immortales-G715 GPU, which, among other things, ensures that graphics in images flow more smoothly across the screen.
Hypercharge
Although both the smartphones have a 5,000 mAh battery on the front, there is a difference in the charging time. The 13T's performance certainly isn't bad, charging to 21 percent in just five minutes. However, the 13T Pro actually reached 36 percent after the same time. This is thanks to support for Xiaomi's 120W HyperCharge technology, which allows you to charge the device from one to one hundred percent in just 19 minutes. For comparison: Where the 13T Pro reaches 62 percent charge after ten minutes, main competitor Samsung S23 Ultra is stuck at 31 percent, according to Xiaomi.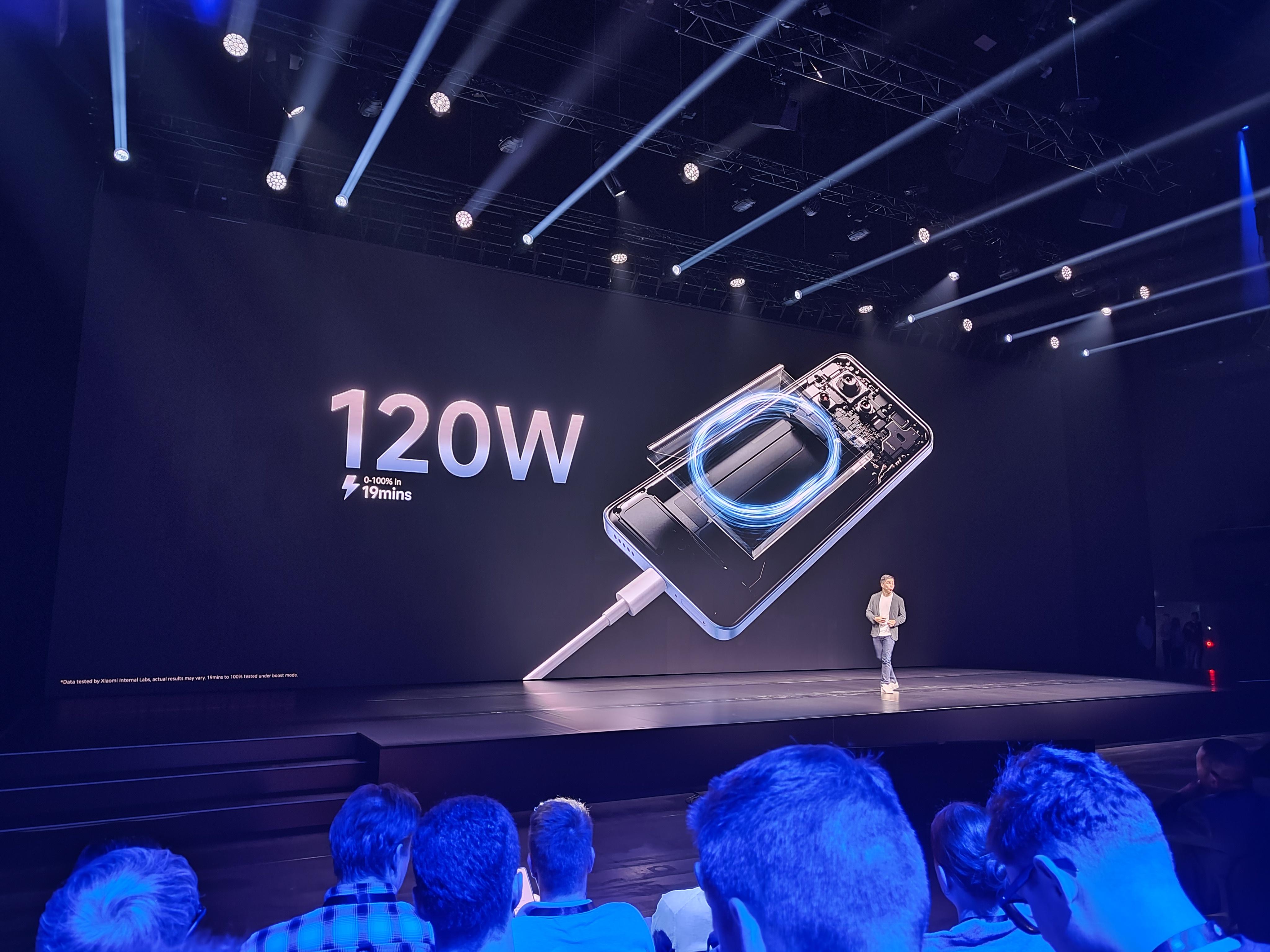 For the display, the manufacturer has opted for a 6.67-inch FHD+ AMOLED display. It offers a resolution of 2712 x 1220 pixels, a refresh rate of 144Hz, and most importantly, a peak brightness of 2600 nits. This should ensure that you still get an easy-to-read screen on very sunny days.
We also remember the IP68 dust and water resistance protection, and the remarkably generous update policy, compared to the competition: anyone who buys a T13 or T13 Pro can count on four generations of Android OS updates and five years of security patches.
Prices and versions
A little shame: the new devices are available in green, the signature blue faux leather and black. However, in Belgium only the latter "colour" is marketed. The Xiaomi 13T comes in two storage variants, with prices starting at €649.99 for the version with 8GB of RAM and 256GB of storage. The 13T Pro is also available in two versions, with prices starting at €899.99 for the model with 12GB of RAM and 515GB of storage.
"Thinker. Coffeeaholic. Award-winning gamer. Web trailblazer. Pop culture scholar. Beer guru. Food specialist."