[Advertorial] Are you ready to go, racing fans?
Lenovo and Formula 1® work together to continually improve the fan experience: from content production to live broadcast, including the use of advanced technologies such as augmented reality (AR) and virtual reality (VR). The Lenovo ThinkReality VRX F1 project is the next step forward, and now F1 fans can test themselves on the track.
Using the new ThinkReality VRX An all-in-one headset, racing fans can play an exclusive VR F1 mini-game during the upcoming FORMULA 1 LENOVO UNITED STATES 2023 Grand Prix in Austin.
Based on the legendary race tracks that many of us played on as children, users control an F1 car on a replica of the track, controlling the speed using the buttons of the ThinkReality VRX controllers. During gameplay, the user can view the track from different perspectives. The experience is just like traditional electric racing cars: drivers can drift through turns, but if they accelerate too much into a corner, the car could go off the track and even fall off the table!
During the production of the ThinkReality F1 Experience, generative AI was used to design race car and track elements, as well as voiceovers and programming assistance.
Lenovo ThinkReality VRX F1 will also be available on Lenovo technology world 2023Which will be held on October 23 and 24 in Austin, Texas.
It's beyond fun to play
The racing game is an opportunity to showcase the power and value of virtual reality experiences and ThinkReality VRX, Lenovo's new all-in-one virtual reality (VR) headset designed for business.
From employee training and virtual collaboration to 3D design and engineering, XR technologies are more important than ever for organizations, enabling people to do more in less time and at a lower cost.
ThinkReality VRX offers the market something truly unique: an integrated XR solution for businesses. It includes not only advanced hardware, but also software and services to simplify enterprise XR implementations and drive faster returns.
The ThinkReality ISV ecosystem aligns with key use cases that demonstrate real results and returns at scale:
Hard skills training to create muscle memory and support employees to learn by doing and failing safely;
Soft skills training to help employees communicate better, develop their potential and learn more about their organization's values;
Collaboration tools to improve team meetings, evaluate digital twins, and organize special events;
Spatial computing applications such as virtual displays and AI-powered workflow applications that expand workspaces and increase productivity;
Wellness platforms that help employees reset and refocus physically and mentally.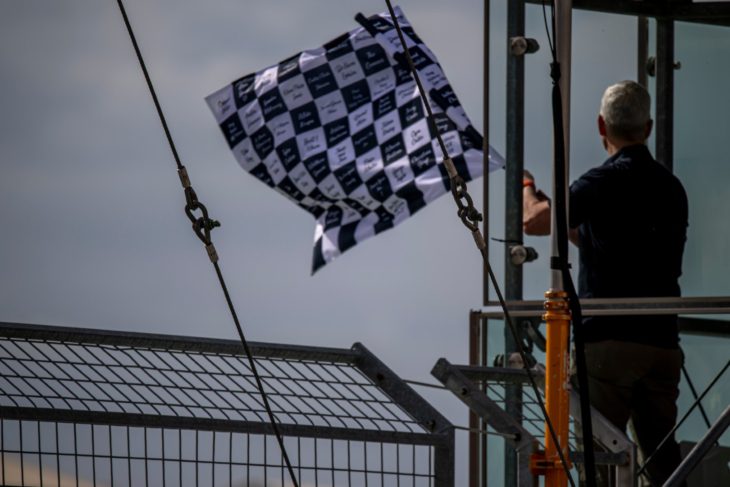 ThinkReality VRX is supported by a wide range of professional services. This includes flexible device management with it ThinkReality cloud software platformAnd ThinkReality xR Services From consulting and content creation to implementation support. Like many other Lenovo business solutions, ThinkReality VRX is also backed by Lenovo's 24-hour global customer service integrated solutions support (LISS), as well as device-as-a-service (DaaS) financing through Lenovo TrueSkill.
Lenovo believes that smarter technology can revolutionize the way people train, work and communicate. Once again, the partnership with Formula 1 helps showcase the capabilities of Lenovo's technologies, services and solutions on the global stage.
---
This is a commercial contribution provided by Lenovo. Editors are not responsible for the content.
"Thinker. Coffeeaholic. Award-winning gamer. Web trailblazer. Pop culture scholar. Beer guru. Food specialist."