PropertyInternational royal outing in Venice. King Philippe (63) and his youngest children Emmanuel (17) and Eleonore (15) stepped out with Dutch Crown Princess Amalia (19). It emphasizes the warm relations between the royal families of the Low Countries. Although another young man in Amalia's company in particular caught the eye: Does she have a new lover?
A photographer was able to spot members of the royal family, on Saturday evening, on board a speedboat in Venice, where the world-famous film festival is currently being held. King Philip and his son Prince Emmanuel dressed as James Bond in a tuxedo with a bow. At the back, her daughter Eleonore stood next to the Dutch heir to the throne, Amalia. It is suspected on social media that the company was on its way to attend a fashion show and party by Italian fashion designer Giorgio Armani (89 years old).
(Read more below the picture)
Queen Mathilde (50 years old) did not travel to Venice. However, she is a big fan of Armani, which is her most worn fashion brand after Natan in Brussels. Mathilde was in southwest Germany on Saturday to attend the wedding of Duchess Marie-Amelie (27) von Württemberg. He married Baron Franz Ferdinand von Felitsch (age 25) in the town of Althausen (Baden-Württemberg).
Marie-Amelie is the daughter of Mathilde's friend. She works internationally as a concert violinist and trains young people to play the violin. Queen Mathilde herself is a big fan of classical music. She is Honorary President of the Queen Elizabeth Competition and plays the piano in her spare time. Marie-Amelie's father, Duke Friedrich von Württemberg, died in an accident in 2018. Today, her older brother Duke Wilhelm is the head of the House of Württemberg, one of Germany's most prominent noble families.
(Read more below the picture)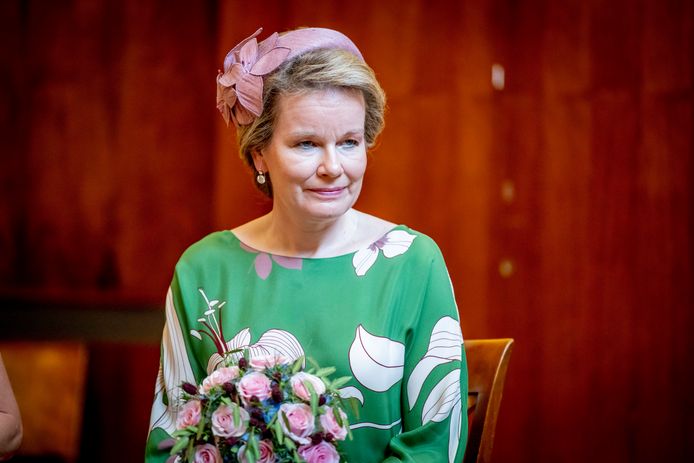 No Elizabeth
It is also possible that Crown Princess Elizabeth, 21, was not in Venice. However, she has a special relationship with Amalia, with whom she regularly sends letters. The Princess of Orange said last year that they discuss via WhatsApp things that are slightly different for them, heirs to the throne: privacy, friendships, and social media. Because they are in the same situation, they understand each other without many words.
The relationship between the Belgian and Dutch royal families has been warm for generations. King Willem-Alexander (55) recently said in a chat with HLN that King Philippe's phone number is in his smartphone. They hear each other occasionally and see each other at international royal events and in private. Willem-Alexander said he was happy that their daughters also had great contact with each other.
In the Netherlands, photos other than those taken with members of the Belgian royal family on board the speedboat attract attention: Amalia on the terrace of Café Florian. I ate ice cream there with a blond guy. The media wonders who he is and if he is her new boyfriend.
(Read more below the picture)
Toward Episcopal ordination together
Philippe and Mathilde were together again in Belgium on Sunday. In the afternoon they attended the episcopal consecration of Monsignor Luc Terlinden at St. Rumbold's Cathedral in Mechelen. He officially assumed his position at the head of the Diocese of Mechelen-Brussels, succeeding Archbishop Joseph de Kessel.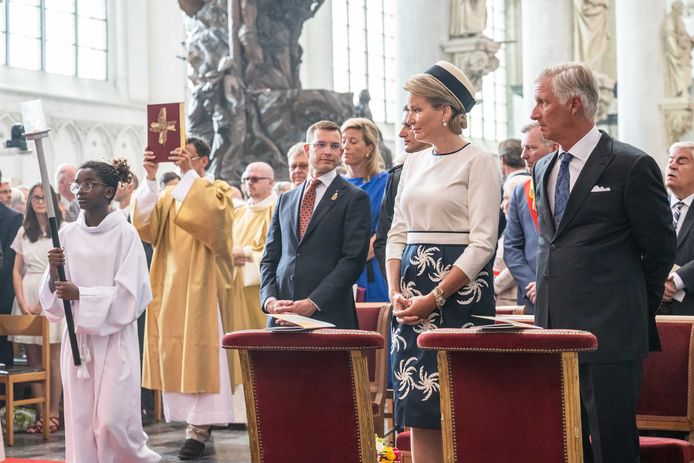 look. Princess Amalia publicly responds to threats and tight security: 'It is still very difficult for me'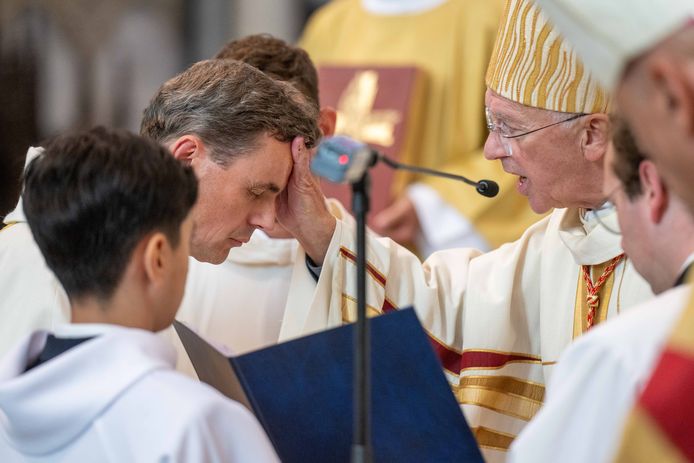 Also a new school year for the royal family: this is the amount Philippe and Mathilde pay for their children's studies
Prince Gabriel turns 20: How the 'Belgium tree' is growing into a pillar for his family and country
Free unlimited access to Showbytes? Which can!
Log in or create an account and never miss a thing from the stars.

Yes, I want free unlimited access
"Friendly communicator. Music trailblazer. Internet maven. Twitter buff. Social mediaholic."