11:09

look. The Red Devils welcome Van Heusden, Vermeeren and Keita
10:14

The first 15 minutes of the Red Devils' training session were open to press photographers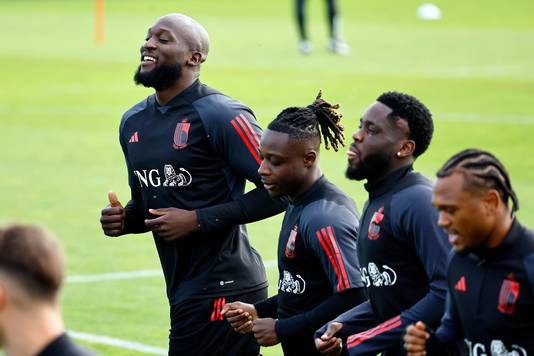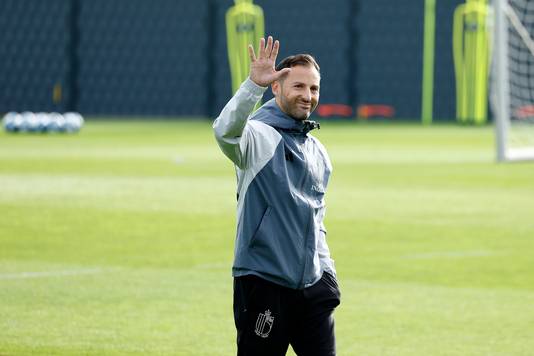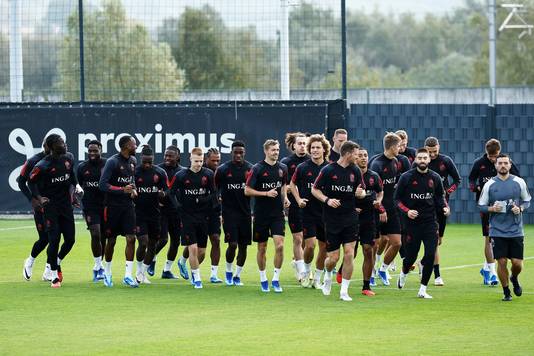 08:43

program
Today the Red Devils are once again in the spotlight at the National Training Complex in Tubize. There will be another morning training session at 9.40am, followed by a press conference at noon (12.40pm) with Arthur Thiate and Romelu Lukaku.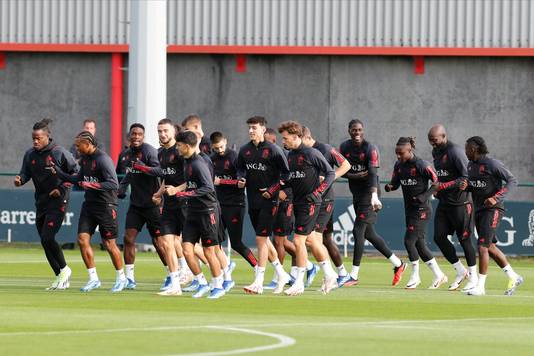 14:44
yesterday
VanHousden steps in for the injured intruder
Change of personnel at the Red Devils. Central defender Amine Al-Dakhil is not ready for the Austria match and left the camp. As an alternative, Tedesco brought in record-breaking defender Zinho VanHeusden into selection.
13:03
yesterday
Mangala: "I'm 100% fit"
"I'm 100 percent fit," Mangala also confirms. "I left the field last weekend (in Nottingham, ed.) because of cramps. Not because of an injury."
13:01
yesterday
Mangala: "We must accept Eden's choice"
Mangala was also not surprised by the news regarding Hazard: "He listened to his body. I'm disappointed, I would have liked to enjoy my football. But we have to accept his choice. I completely understand his decision."
12:59
yesterday
Mangala will speak soon
Orel Mangala will also soon appear in front of Jarno Bertho's microphone.
12:57
yesterday
"Great quality in Keita and Vermeeren"
On Keita and Vermeeren, the new arrivals to the group: "They have many qualities. It is good that young guests with a lot of talent continue to join the squad."
Castagne does not want to go into his criticism of Courtois. "I'd rather not talk about this anymore. It was wrong of me to bring this up."
12:56
yesterday
"If we reach our level we should always win."
"Austria and Sweden are difficult opponents. But if we play our way and reach this level we should always win. There should be no problem. First we qualify, then we will fight for first place."
12:52
yesterday
"He wasn't usually that good against Brazil."
"My best memory of Eden? The match against Brazil in the 2018 World Cup. I was watching the match with my Atalanta teammates. I was very proud to be Belgian. Eden was very good. It was not normal that day."
12:50
yesterday
Castagne on Hazard: "A sad moment"
"Hazard's farewell wasn't a surprise. We knew this was going to happen. It's a bit sad. Everyone still wants to enjoy it. But he's doing it for his family. That's welcome. He's had an incredible career." ".
10:44
yesterday
Boddart is missing, Owen is training
After yesterday's internal training, the first group training for our Red Devils is currently taking place in Tubize. With Luca Owen – recalled for Belgian Promises – being allowed by national coach Tedesco to feature with the seniors as an added incentive. One name missing: the standard goalkeeper's name Arnaud Bodart.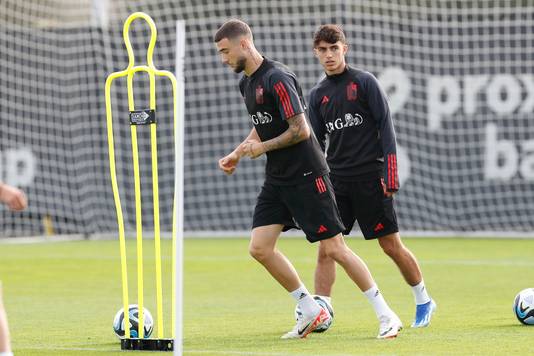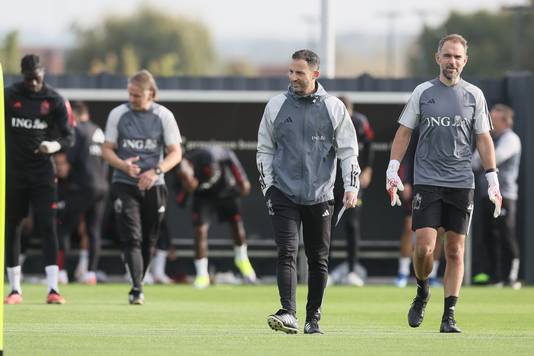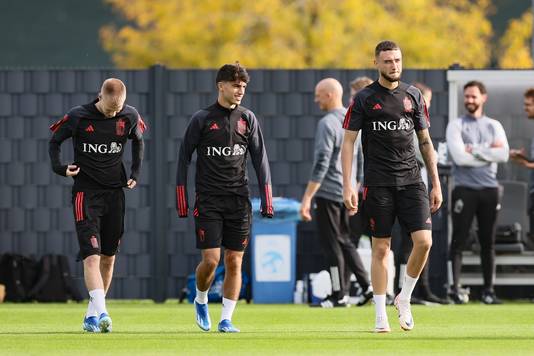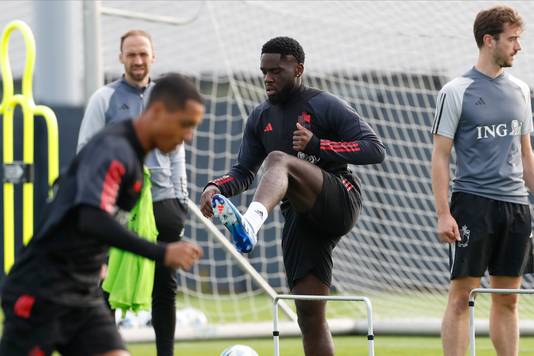 06:11
yesterday
Training, after which Mangala and Kastani talk
The Red Devils' training session is scheduled for 9:45 a.m. At 12:40 Uriel Mangala and Timothy Castagne will speak to the press. You'll of course be closely following what they have to say in this live blog.
15:38
09-10-2023
Vermeeren has replaced Trossard
Leandro Trossard will not be going to Basecamp in Tubize today. The Arsenal player, who was substituted at half-time against Manchester City yesterday, is not fit enough to come off. He will be replaced by Arthur Vermeeren, who arrived at Tubize earlier this afternoon.
3:30 pm
09-10-2023
Many other demons also appeared
15:22
09-10-2023
No Castagne, Trossard or Tielemans (yet).
Missing – at first glance – at the moment from the roll call: Castagne, Trossard and Tielemans. Will Vermeeren replace one of these three?
15:21
09-10-2023
Will Vermeer soon also become a mocker of demons?
A goal, an assist and an assist against Eupen. Arthur Vermeeren (18 years old) is increasingly making his mark at Royal Antwerp. He's hotter than ever in Deurne-Noord. Soon also for an entire nation? Read the full article here.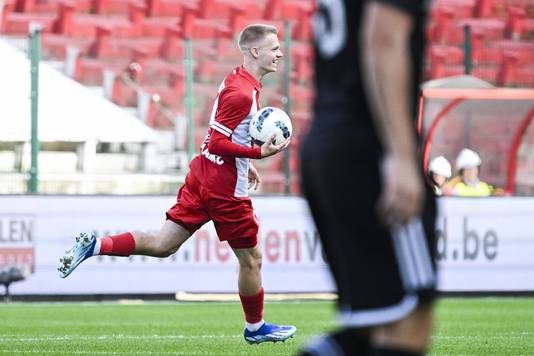 look. Antwerp – Eupen 4-1
15:17
09-10-2023
Batshuayi once again in an eccentric outfit
More Red Devils, one more eye-catching than the other: Onana (no bag), Batshuayi in wide-leg shorts, Theat, Lukaku and Carrasco.
15:13
09-10-2023
Charles de Ketelier with blue trousers
The Intruder, Debast, De Kettler, and Doku arrive at the base camp in Toby's.
"Subtly charming internet specialist. Avid writer. Friendly alcohol guru. Music ninja. Devoted social media fanatic."