The OnePlus Open takes a different approach to a foldable smartphone than Samsung, and in addition to top specs, it also packs a powerful camera in a foldable design.
OnePlus and Oppo are jointly launching a foldable phone. Oppo is focusing on the Chinese market while OnePlus is interested in the rest of the world. Why is this important? You might think that this is the first foldable phone made by OnePlus, but in a hands-on session you immediately see that the device offers more experience.
Oppo has already launched two versions of the Find N in China, making this the third one. The result is a mature model that impresses in all areas and makes (almost) no compromises.
Another approach
The main difference compared to the Samsung Galaxy Fold 5 lies in the proportions. Instead of a tall, narrow device with a less usable display on the front, OnePlus opts for a wider 6.31-inch OLED display. Inside is a wide 7.82-inch OLED display. Both support up to 120Hz dynamic refresh rate via LTPO 3.0.
What's special is that the fold is barely visible, even though the phone is completely closed without opening. That would be the result of a
The heart is the Qualcomm Snapdragon 8 Gen 2, like all top models this year, along with 16GB of RAM and 512GB of storage.
The 4805 mAh battery supports fast charging up to 67W (0-100% within 42 minutes) via the charger included in the box. Unfortunately, the charging technology is still not compatible with Power Delivery, so you'll have to take the OnePlus-specific charger everywhere to quickly charge this phone, while the charger itself is barely usable for other devices.
An additional drawback: The OnePlus Open doesn't support wireless charging. According to OnePlus, this is a result of there being too little space in the housing. We think it's a lame excuse within this price range.
Powerful triple camera
While other foldable phones compromise on camera quality, OnePlus puts its best cameras in a foldable phone. In addition to the 48MP (f/1.7) main camera, there is a 48MP (f/2.2) wide-angle lens and a 64MP 3x optical zoom (f/2.6). The three cameras were set by Hasselblad.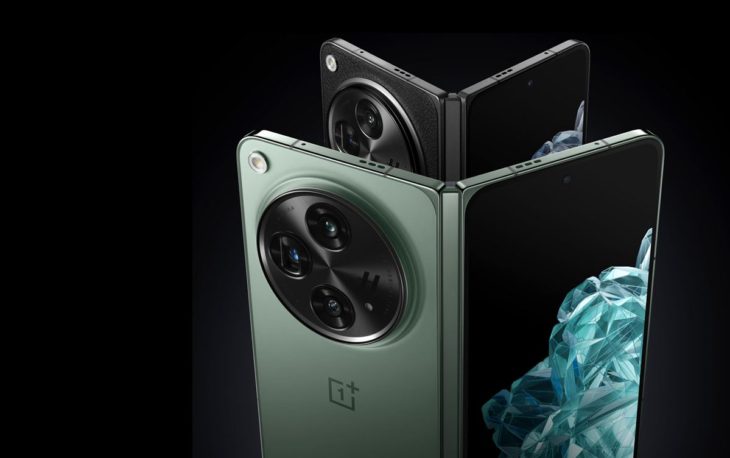 There's a 32MP selfie camera on the front and a 20MP selfie camera in the large display inside. Both in one com. holepunch Integrated into the screen.
Price and availability
The OnePlus Open isn't cheap, but compared to the competition the price is 'competitive'. For €1,799 including VAT, you can get a device with 16GB of RAM and 512GB of storage. The phone is available globally in green and black. The green version is only available with a case in the box. The device will be available for sale starting October 26.
"Thinker. Coffeeaholic. Award-winning gamer. Web trailblazer. Pop culture scholar. Beer guru. Food specialist."