There is a huge amount of information available on the Internet. Unfortunately, it is not always reliable or correct. That's why Google is launching new functions to verify images and sources.
Anyone who basically follows current events online knows that you often have to be more careful about what you read and watch. Misinformation often rears its ugly head, especially during stormy times. Google He presents Now some new features to combat that.
About this picture
The first novelty in this ongoing struggle is About this picture. This was previously announced, but is now rolling out globally to English-speaking Google Search users.
About this picture It has three main characteristics to verify the reliability of an image and its context:
You can see it when a Google search spots an image (or something similar) for the first time or if a site published it much earlier.
Google shows what other sites are saying about the image and description they use.
If metadata has been added to an image, you can now also see that.
Fact check explorer
The second number is intended more for journalists and fact-checkers. Fact check explorer user Claim review tag To learn more about the image. This allows users to see facts that have been researched by independent organizations.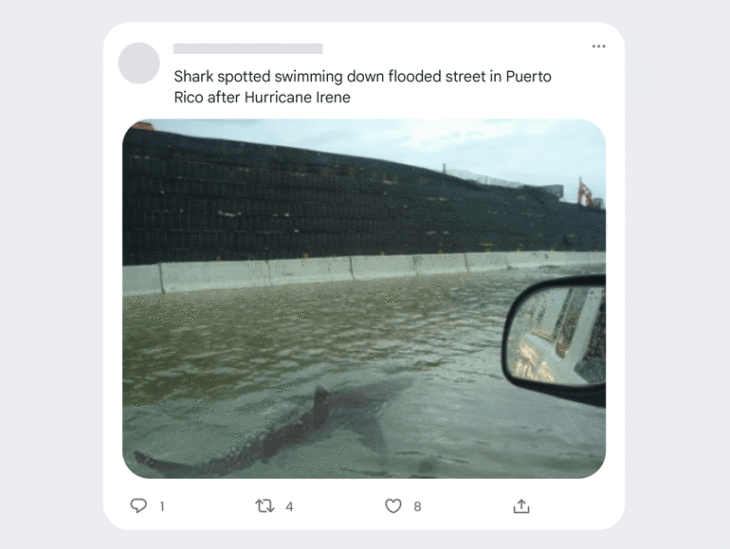 Google also provided FactCheck claim lookup API. This allows journalists and researchers to integrate the functionality into their own solutions.
Research on obstetric expertise
Finally there Research on obstetric expertise To better verify sources. And with generative AI (which had to be included), it's now easier to monitor even smaller sites.
Users who use Research laboratories Registered on Research on obstetric expertise It can see AI-generated descriptions from a number of sources. This is supported by mentioning the site you are searching for on more well-known sites.
Read also
Google paid Apple $18 billion to be the default search engine in the Safari browser
Generative AI is now simply integrated into the Google search bar. I wonder if Microsoft's CEO will now declare more loudly that Google Search is better than Bing, when he gets another chance.
"Thinker. Coffeeaholic. Award-winning gamer. Web trailblazer. Pop culture scholar. Beer guru. Food specialist."